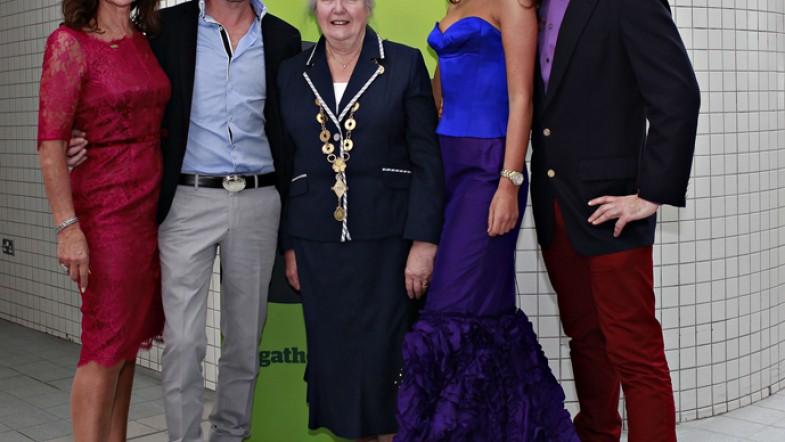 Limerick International Fashion & Design Festival 2013
Limerick International Fashion & Design Festival
Incorporating
The Limerick International Fashion Student Awards 2013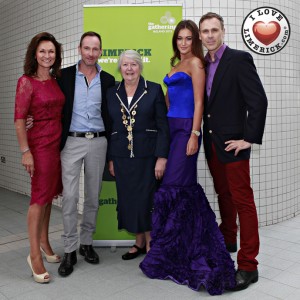 The Holman Lee Agency is delighted to reveal details of the forthcoming Limerick International Fashion & Design Festival 2013 – Tuesday 29th October to Saturday, 2nd November 2013, one of the flagship Gathering events in Limerick this year.
The centrepiece of the Festival will be The International Fashion Student Awards which will take place on the evening of the Thursday 31st October in the former Franciscan Church, Henry Street, Limerick, with a spectacular runway fashion show and awards ceremony showcasing the designs of the competing student designers from colleges and universities across Britain and Ireland along with colleges across Europe.
The overall winner of the Limerick International Fashion Student Awards will receive a €10,000 bursary plus an internship with Don O'Neill Creative Director of THEIA Couture who has agreed to chair of the competition's judging panel. The Brown Thomas Group has come on board as the main sponsor of the winners' prize bursary and we are delighted to be working with them on all aspects of the competition.
Invitations have been issued to fashion colleges in Ireland, Britain, Europe, the USA, Asia and the Middle East, with acceptances already received from colleges and universities in Britain and Ireland along with colleges from across Europe. Interest in participating in the competition has also been expressed from colleges in France, Italy, Germany, Denmark, India and the USA.
'Limerick Style', Wednesday, 30th October. A morning coffee fashion presentation highlighting Limerick as a desirable shopping destination featuring the region's premier clothing retailers in the former Franciscan Church, Henry Street, Limerick, complimentary admission.
'Sparkle & Shine' Wednesday, 30th October Imasa Lifestyle presents its Autumn/Winter Collection with Entertainment, Dinner & Bubbly in Marco Polo Restaurant, O'Connell Street, Limerick, proceeds going to Breast Cancer Research.
Sybil Connelly Exhibition, the Hunt Museum will be exhibiting a selection from its extensive archives of design notebooks, swatches, illustrations and photographs collection of Sybil Connelly's from Tuesday, 29th October – Saturday, 2nd November.
Funding from the IPB Gathering Fund has made it possible to hold this prestigious event in Limerick as well as market the event to a regional and overseas audience.
The Holman Lee Agency, Limerick is the organiser of this event in association with Irish Government Bodies. The Holman-Lee Agency is one of the longest established agencies in Ireland and has extensive experience in organising highly acclaimed fashion events such as the Rose of Tralee International Fashion Show.
Visit www.limerickifsa.com and www.facebook.com/Limerickifsa
Photos By NOEL SALISID For ILoveLimerick.Com . ALL RIGHTS RESERVED. STANDARD DISCLAIMER – Sharing of images online in no way licenses the use of these images without the express Agreement from NOEL SALISID All Rights Reserved 2013