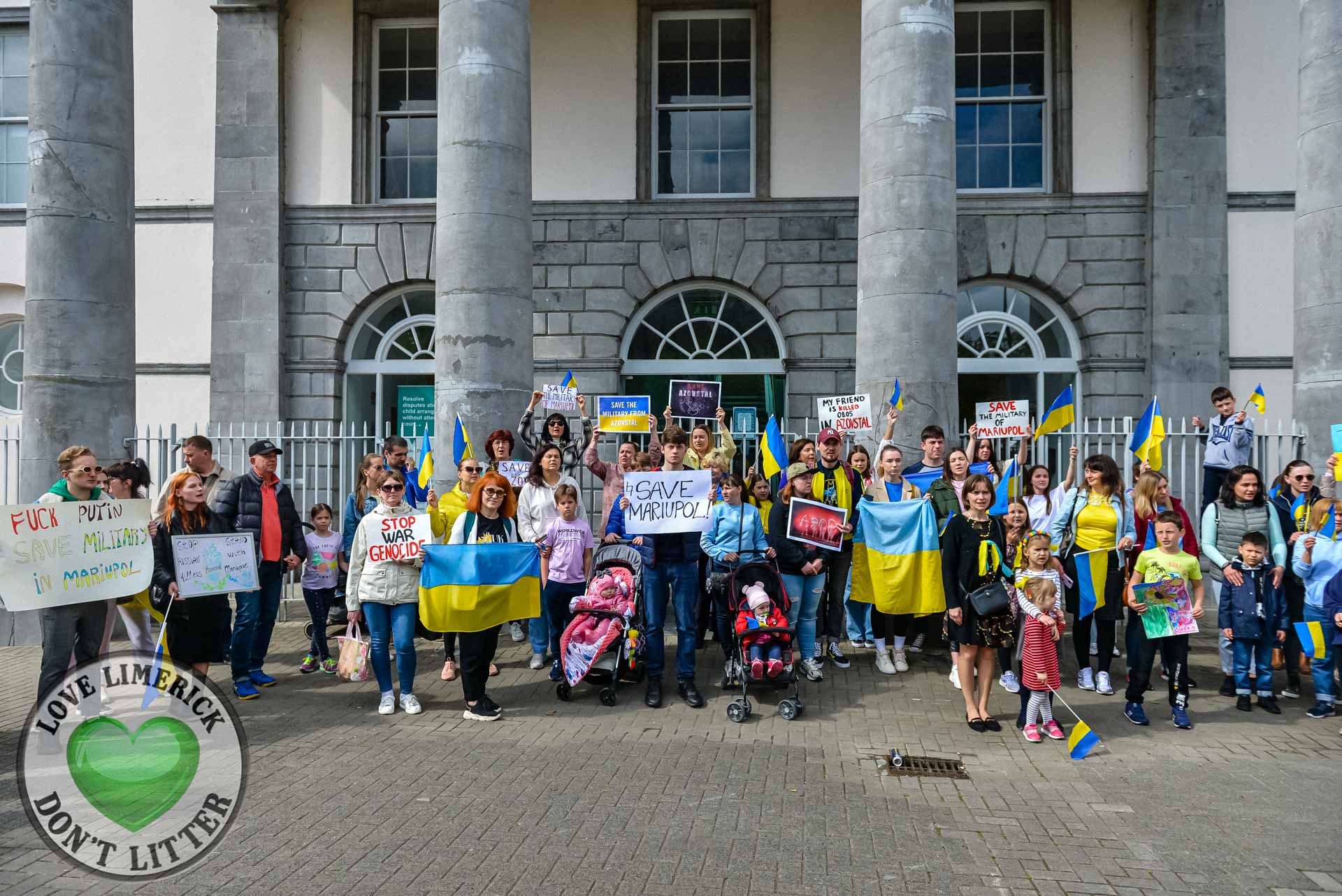 759 Limerick based Ukrainian refugees living in temporary accommodation in the city and county
759 Limerick based Ukrainian refugees are now living in the city and county according to the local authority. Picture: Olena Oleksienko/ilovelimerick.
The figure does not account for Ukrainian refugees who have found private accommodation
By I Love Limerick Correspondent Ava O'Donoghue
759 Ukrainian refugees are now living in temporary accommodation in Limerick after receiving support from members of the Limerick City and County Council.
As of May 19, 30,470 Ukrainian refugees have arrived in Ireland after the unjust military invasion that took place in Ukraine in February this year. 33% of which are males and 67% are females.
Ukrainians have since taken refuge in Limerick and the council have been working towards providing then housing to refugees who reside in Limerick in buildings such as hotels, shared housing, B&B's, etc.
At a meeting held on Monday, May 23 the local authority discussed the figures, which accounted for 759 Limerick based Ukrainians in the city and county. However, it could be more as Ukrainian refugees who sought accommodation privately are not being accounted for.
472 Ukrainian refugees are currently living in hotel accommodations while 35 people are living in tourist accommodations in Kildimo and Kilfinane.
A further 217 Ukrainian refugees are staying in Collective Accommodation Centres in locations such as Ardagh, Castleconnell, Foynes and Pallaskenry.
Former primary school St. Lelia's in Kileely is serving as an emergency shelter for refugees in Ireland and is currently housing 45 Ukrainians there.
A challenge that arose at the meeting will be to secure funding for medium to long-term accommodation options, but it will provide extra housing for refugees in old schools, convents, and hotels.
The meeting addressed the Ukrainian Community Response forum that has been meeting weekly since Mid-March of this year. Statutory and non-statutory key stakeholders attending these weekly meetings with the Mayor of Limerick and County Council Cllr Daniel Butler and a Ukrainian national. The aim of the meetings is to address identified gaps in services available.
For more stories on Ukraine, go HERE
For more supports available to Ukrainian refugees, go HERE