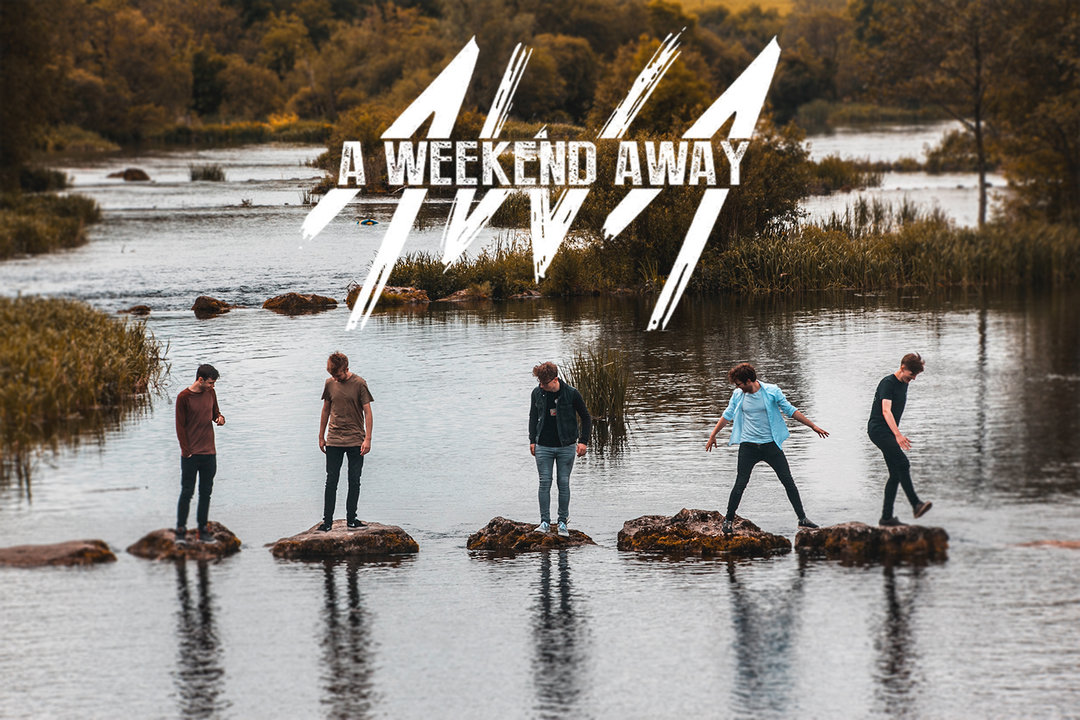 WATCH – Blues rockers, A Weekend Away newest single Irony is out now and ready for Limerick eyes and ears
Limerick rock band, A Weekend Away newest single Irony is out now along with an incredible music video!
WATCH – Blues rockers, A Weekend Away newest single Irony is out now and ready for Limerick eyes and ears
One of Limerick's freshest rock bands, A Weekend Away have just released their newest single Irony along with a music video, directed by Shane Vaughn from Limericks Poetry night Stanzas and starring Brian Russo Clancy from The Three Don'ts.
A Weekend Away is a five-piece blues/rock band from Limerick, Ireland. Initially formed in 2013, A Weekend Away have become a staple in the regions music scene. Following their win in the UL Battle of the Bands in 2016, A Weekend Away has gone on the record their own self-titled EP. In summer 2017, A Weekend Away travelled across Ireland touring with their new EP. They got positive responses from attendees and reviewers alike, playing in such locations as Cork, Dublin, Limerick, Kerry and Waterford.
One of their more famous songs is Parseltongue. Indie Buddie said, "Parseltongue blends dark eerie tones for the verse with the summer tinged bright vibes of the catchy chorus. With a pop-tinted melody blasting out on crashing guitar strides and elastic bounce on bass it's snappy gritty while smudged in light bright tones. Exuding a youthful vibe with soft mosh elements this track is a catchy radio-friendly tune with some sweet guitar moments."
Another track, "Haze is comprised of verses that give you just enough to keep wanting more. With basslines that will keep you moving and guitars that lurk around ready to strike, you'll be on the edge of your seat if you aren't being knocked off your feet." Said ANR Factory.
One reviewer described A Weekend Away newest single Irony saying, "It's quite beautiful and tear-jerking. If you feel nothing while listening to this song you're probably dead inside."
This video aims to match the themes of the track by taking advantage of its setting at the popular Limerick heritage centre, King Johns Castle. The band's bass player, Peter Corbett said "We wrote this song about the conversation we seem to be having every day about suicide, especially in Limerick. The fact is that our city has a suicide rate twice the national average. Therefore it's easy to say everyone in this city has a direct or indirect history of mental health, suicide and self-harm".
"I noticed especially that a lot of males refuse to talk about their mental health problems. This seems to be due to the fact that they don't want to seem 'soft' in front of their peers. This is ridiculous social norm considering one in three people have had mental health problems. That's the equivalent of looking left and right in a lecture. This song explores the mindset of these males with the hopeful end goal of spreading a small bit of awareness".
To kick off the release of A Weekend Away newest single Irony, they are playing at the infamous venue, COSTELLO'S LIMERICK, on Monday, February 12 for a one-off live gig. A Weekend Away will also be headlining the LIT Music Festival in Pharmacia on Tuesday, February 27. The making of their debut album is in full swing as the band are heading to Red Lake Studios to begin production. The album is pegged for release in 2018.
For more great music from A Weekend Away like them on Facebook and on Spotify
For more stories on music in Limerick click here