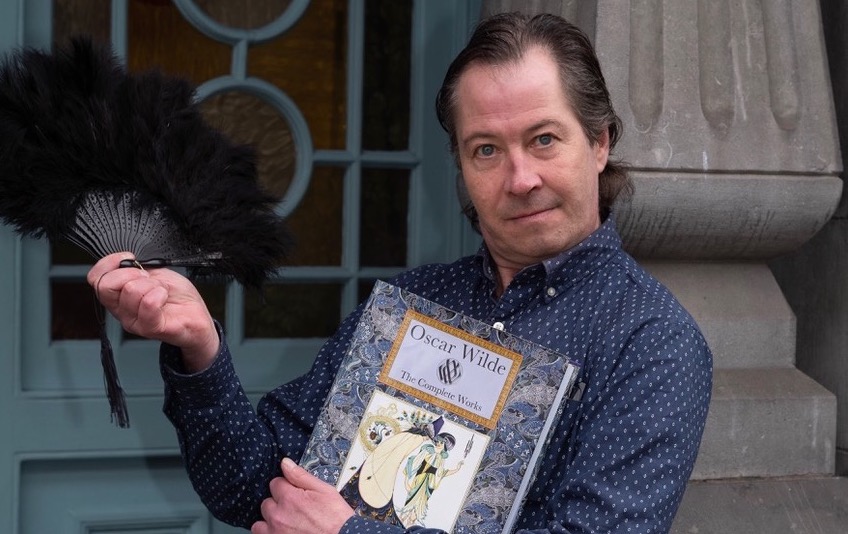 'A Wilde Fan' – the one-man show starring Myles Breen starts Thursday, November 7 at Belltable 
A Wilde Fan kicks off Thursday, November 7 at the Lime Tree Theatre with Myles Breen acting in his one-man show celebrating the life of Oscar Wilde and his works
'A Wilde Fan' – the one-man show starring Myles Breen starts Thursday, November 7 at Belltable
Bottom Dog Theatre Company is set to present its 15th production entitled 'A Wilde Fan' starting Thursday, November 7 at 8 pm until Saturday 9 at Belltable and stars Limerick man, Myles Breen in the unique telling of Oscar Wilde's life and works in this one-man show.
Written by one of Limerick's most renowned and established actors and genuine Oscar Wilde fan, Myles Breen and directed by none other than Liam O'Brien, the play is sure to be a success.
Featuring excerpts from Wilde's writings alongside Breen's trademark wit and flair, A Wilde Fan is a personal and theatrical take on one of history's greatest artists, by his biggest fan.
Myles who was first introduced to the works of Oscar Wilde during his Leaving Certificate when he studied 'The Importance of Being Earnest' admits that his love for Wilde has since only grown farther and considers the title 'A Wilde Fan' very fitting.
This is not Myles's first time working with director Liam O'Brien as they also worked together for the 2009 international hit, 'Language Unbecoming a Lady' and 'The Bachelor of Kilkish' and prove to make a great team given the success of their productions.
The play contains excerpts from the 1986 play, 'The Happy Prince' – the only other Wilde play Breen has ever acted in and adds to the personalness of this play.
'A Wilde Fan' kicks off its first show Thursday, November 7 at 8 pm at the Belltable Theatre and runs until Saturday, November 9.
Tickets are €15-18.
Myles said," I've been a fan of Oscar since I was a child, I've spoken his words and know his story, so I hope the audience has as much fun with my play as I did writing it".
For more information on 'A Wilde Fan' click here.
For more stories on Myles Breen click here.