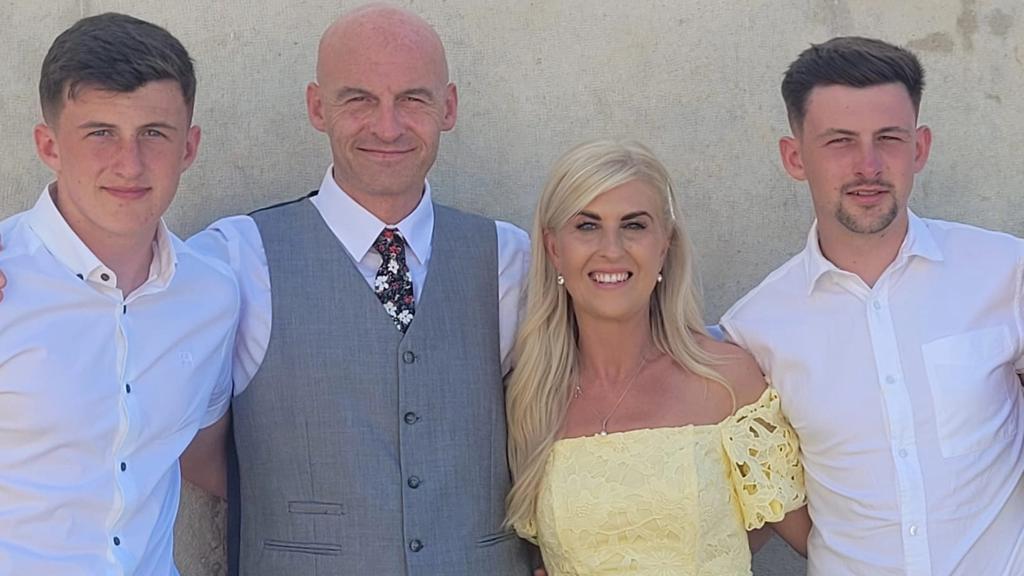 Donations needed to support Alex Clancy, a young Limerick man diagnosed with testicular cancer
Alex Clancy (pictured left), diagnosed with testicular cancer, has had almost €30,000 donated to help support him and his family during his treatment
Almost €30,000 has been raised to support 15-year-old young Limerick man Alex Clancy and his family while going through treatment for testicular cancer
An iDonate page raising funds to support a young 15-year-old Limerick man diagnosed with testicular cancer has raised almost €30,000 to help the family over the time of the treatment.
Alex Clancy was diagnosed with testicular cancer and has undergone surgery to remove the tumour.
"He is a 15-year-old young man and a third-year student in The Comp in Limerick, he loves his rugby! Loves to work out & keeps himself fit and healthy. He has had surgery to remove the tumour but unfortunately, nodules have shown up in different parts of his body," the donation page organiser, Catherine Kiely writes.
The family friend noted the young man will have a "long journey" of treatment ahead of him which will begin this week.
"He is now under the fantastic care of Crumlin Children's Hospital and starts his long journey of chemotherapy treatment on the 29th March. His parents' lives, Dawn and Kevin, have been turned upside down along with young Alex's and his brother Morgan's," she said.
She explains the family have had to take time off work to care for their son, noting this doesn't stop the need to pay bills as the fundraiser aims to help with the financial issues people can experience when going through an experience such as this.
"They have had to take time off work and the bills keep coming. They don't stop coming when cancer knocks on your door," she wrote in the iDonate appeal.
"This young lad is loved by his family and I just want to help them out as much as I can with helping them financially to get through the next 6 months whilst Alex undergoes chemotherapy to fight off the cancer. I hope you can help this lovely young man and his family," she concluded.
Since setting up the donation page, with a goal of €5,000 set, the donations have poured in, eclipsing the initial with a staggering €14,460 as of Wednesday, March 29.
Catherine posted an update on the page thanking everyone for their support, saying, "Wow! Just wow. I am blown away by the generosity and compassion shown for Alex and his family. The 5 euros, 10 euros, 50 euros and more are flying in. Thank you."
She spoke about the €5,000 goal while thanking the people who have donated, she said, "The 5k is just a target but I know this fundraiser will go above and beyond with your generosity. Isn't it nice to know that together, we can help Alex and his family and ease some of the worry. Thank you from the bottom of my heart."
You can donate to the iDonate page here.
Read more community stories here.