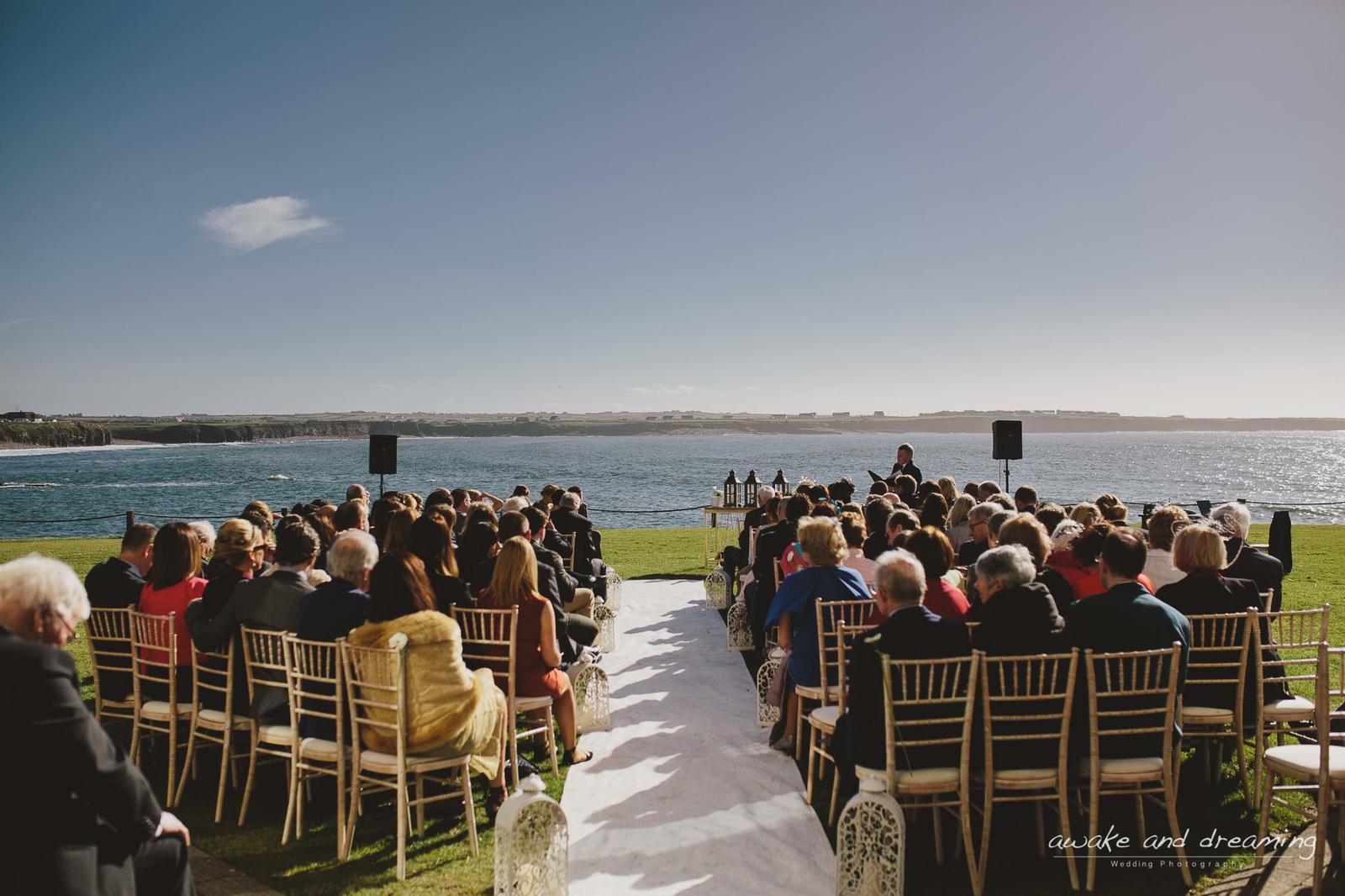 WATCH The Wild Atlantic Way's hidden gem, the Armada Hotel, has been announced as Ireland's Hotel of the Year
Armada Hotel has been announced as the winner of Ireland's Top Hotel
The Wild Atlantic Way's hidden gem, the Armada Hotel, has been announced as Ireland's Hotel of the Year
Armada Hotel, Co. Clare, Ireland from Dreamcatcher Films on Vimeo.
By I Love Limerick correspondent Kate Devaney
Just an hour away from Limerick, the Armada Hotel took home the Supreme Winner Award at the Gold Medal Awards 2019, which took place in the Lyrath Estate, Co.Kilkenny.
Taking away 3 of the 31 awards on the night, Ireland's Top Wedding Hotel, overall Hotel of the Year and Ireland's Best Front of House Team, the hotel is right along the infamous Wild Atlantic Way, offering guests total luxury in an exquisite setting.
John Burke, the owner of the Clare-based hotel, said, "This is a huge honour, I can't describe how much. We have worked so hard, in particular, the past 5 years as we shook off the recession to try to improve and develop. We knock heads together all winter and come up with the magic that excites our customers and the team."
That was a pretty epic night for all of the @ArmadaHotel team, we got Irelands Best Wedding Venue, best Front of House Team, and incredibly we got the overall winner on the night with supreme award. #GMA2019 @HC_Review pic.twitter.com/mVh8xiVdfu

— John Burke (@johnjohnb) September 25, 2019
The hotel is located near the Spanish Point, a popular spot for tourists travelling along the Wild Atlantic Way, looking to experience the magic and beauty of Ireland's stunning coastline. Hosting magical coast-side weddings since 1989, the spot seems now more popular than ever for tourists and romantics alike.
While this is their first year nabbing the crown as Ireland's top hotel, on the heels of last year's winner Adare Manor, the hotel has been receiving awards for years.
In the past, they have been awarded for their suites and bedrooms that face out onto the dramatic landscape of the incredible Irish coast, along with The Pearl Restaurant, which overlooks the golden sandy beach as seagulls dance and dive from a window table.
This year, they also received Ireland's Top Wedding Hotel Award, offering a diverse range of wedding packages, spanning from humanist ceremonies, 'natural elegance' themed weddings and more.
One of the most popular themes is the 'Beside the seaside' wedding theme, with the ceremony taking place right on the edge of a cliff on the hotel's lawn, providing a picturesque fairy-tale wedding.
The winning hotel also has its own beer, a special Armada 50 whiskey, their own ice-creams and one of the best green programmes in Irish hospitality.
John Burke said, "Together we have a balance and we thrive on the atmosphere here. As an organisation we work so hard to support that and have an incredibly fulfilling wellness programme. This has been such a powerful tool to invest back in the team, and really proves that the organisation cares."
For more information on the Armada Hotel, click here.
For more stories about the Wild Atlantic Way, click here.