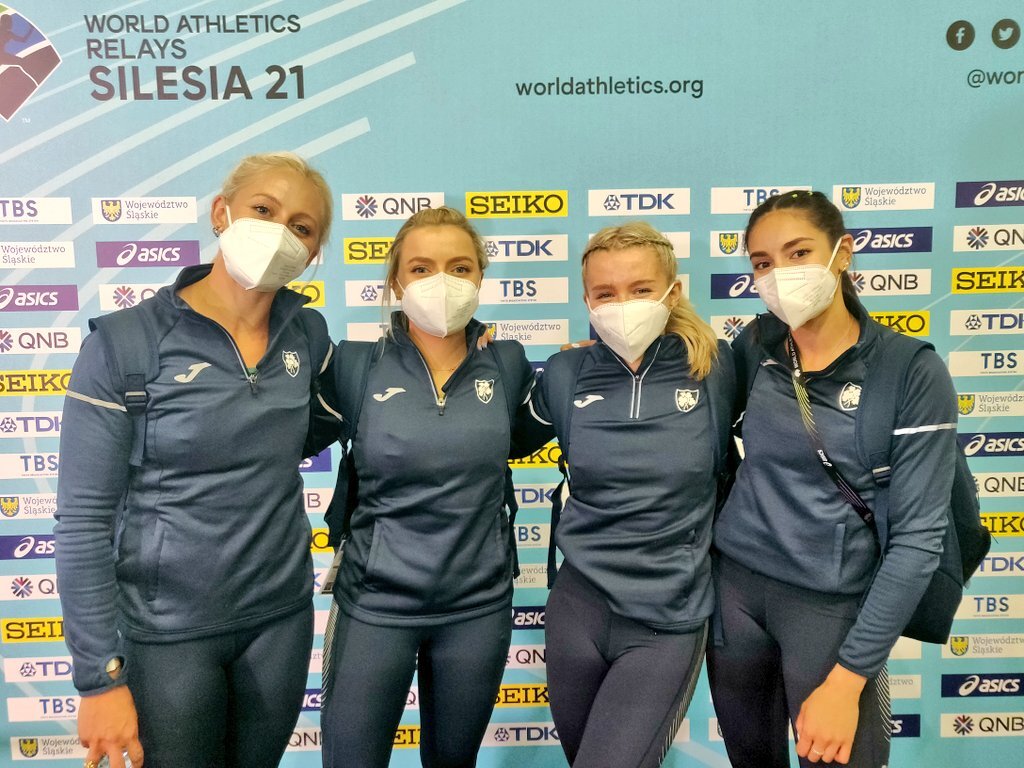 Limerick athlete Sarah Lavin helps Ireland relay team qualify for World Athletics Championships
Limerick athlete Sarah Lavin helps Ireland relay team qualify for World Athletics Championships
By I Love Limerick correspondent Peter Cooney
Limerick athlete Sarah Lavin and the Irish 4x100m women's team finished fourth in their heat this past weekend which secured qualification for next year's World Championships in Oregon, United States.
The Irish 4x100m women's team of Molly Scott, Sarah Lavin, Kate Doherty and Sarah Quinn finished fourth in their heat in 44.53 and 10th overall on Saturday night.
Though, the top-10 finish was just short of the to-8 finish needed to qualify for the Olympics in Tokyo this summer.
Lavin of Emerald AC ran a remarkable leg as the relay squad finished fourth in heat 2 at the World Athletics Relays in Silesia21, Poland.
4th for Ireland in heat 2 of the women's 4×100 ⏱️44.53 pic.twitter.com/hChGLEzFZh

— Athletics Ireland (@irishathletics) May 1, 2021
However, the relay team can still secure one of the few remaining Olympic spots by time over the next few months.
The Lisnagry athlete who is coached by Noelle Morrissey, only just missed out in a place in the final of the 60m hurdles at the recent European Indoor Athletics Championships which also was competed in Poland.
Lavin recently set a personal best in the 60m hurdles with a time of 8.24 which secured her with fourth place in the Vienna Indoor International in February.
Afterwards Sarah Quinn commented, "We came here to give it our best and we gave it our best and that's all you can ask for, I think we should be really proud."
26-year-old Lavin recently spoke about her Olympic dream saying, "To be in the shape of my life, I'm so grateful, especially considering where I was 12 months ago. I'm currently sitting at 39th or 40th in the world and so I'm just in by the skin of my teeth. You have to be in the Top 40 by the 29th of June, but it's so close between say, 20 to 50, 20 to 60. I have to be on my A-game heading into the next couple of weeks."
"I'm hoping that my world ranking position will rise and fingers crossed I'll be heading to Tokyo. If there's a year that you want to be in the shape of your life, it's Olympic year," she added.
For more stories on Sarah Lavin go HERE
For more information on Sarah Lavin go HERE