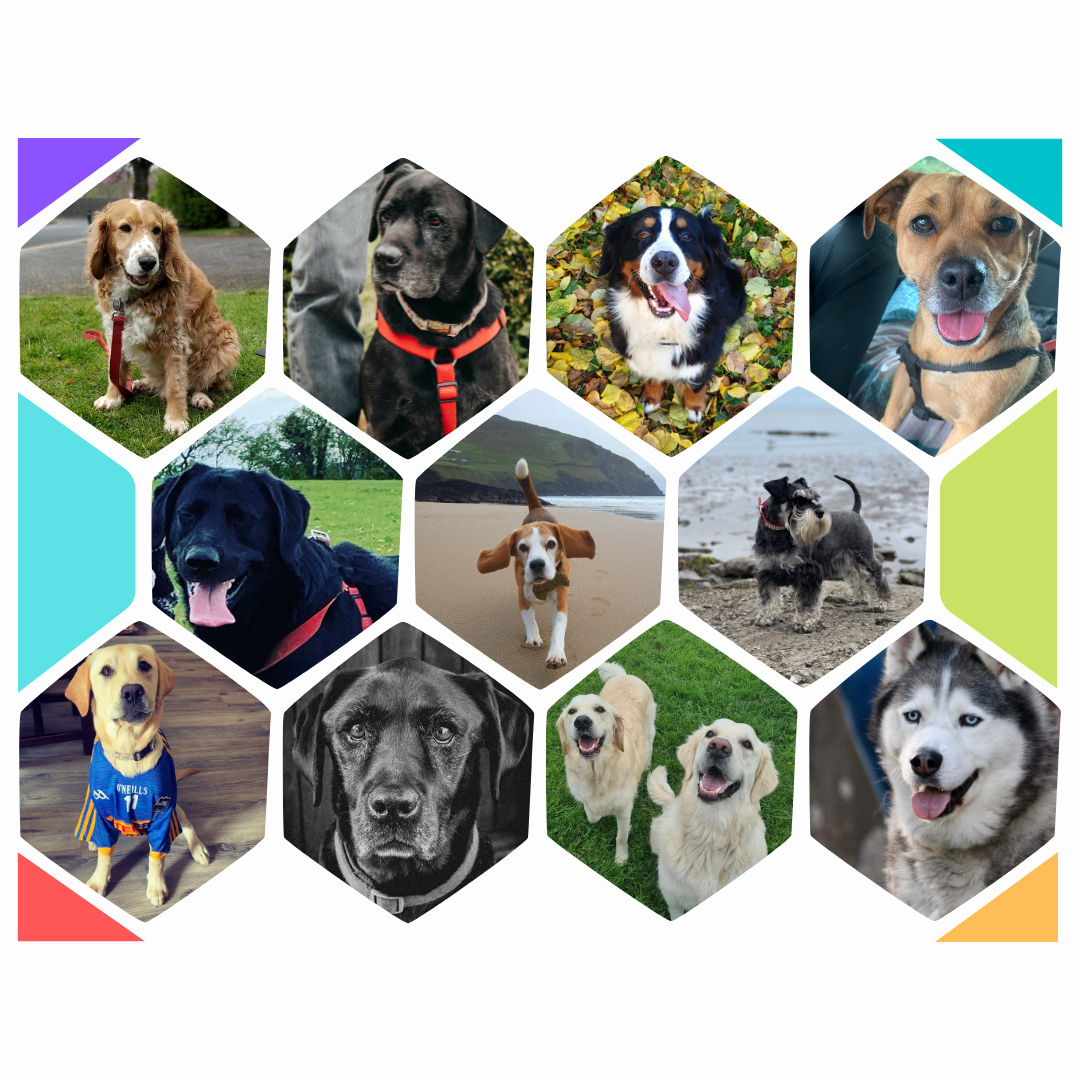 Limerick Canine podcast owner announces launch of new merchandise store and Charity calendar
Big Bark podcast Calendar and Merchandise are set to benefit Animal Charities this festive season.
Limerick Canine podcast owner announces launch of new merchandise store and Charity calendar
Darragh Bourke, owner of The Big Bark, a canine podcast broadcasting from Limerick, has announced details of their annual charity fundraiser to help animal charities throughout Ireland. To date since the launch of The Big Bark podcast in 2019, over €6000 has been raised for animal charities including Limerick Animal Welfare, MADRA, SARDA and more. This year, The Big Bark is raising funds through the sale of its new Charity calendar, in addition to the sale of merchandise with proceeds being divided between 3 charities – Limerick Animal Welfare, The Haven Rescue and Dogs in Distress.
While The Big Bark started off as a podcast with a handful of listeners each week, it's following and listenership has grown significantly over the past 2 years, with the show attracting high profile guests such as dog trainer Samantha Rawson, Celebrity vet Pete Wedderburn, founder of School for the dogs in New York Annie Grossman and CEO of international pet dating company Fetchadate – Sheryl Mathys. On the 15th of December, The Big Bark will host a special episode featuring local veterinary clinic Treaty Vets in Limerick as well as Dr. Tim Kirby from Petbond.ie
Taking a different direction on the successful All I woof for Christmas livestream event in 2020 which raised over €1500 for charity, Darragh wanted to come up with a special method to raise funds for charities this Christmas season, and something that pet owners everywhere would enjoy. This lead to the launch of The Big Bark I Believe in Santa Paws campaign, with a focus on highlighting the work done by animal charities and centered on the ideals of hope and belief:
– Hope, that one day, we will have effective animal welfare laws that truly tackle animal cruelty:
– Hope, that there will come a time that every dog has his day and all shelter animals get their forever home
– Belief, that one day, every single person will be loving and generous to the kind loving animals of this world:
– Belief, that this Christmas Animals in rescue shelters will experience Love & Happiness & get lots of treats
– Belief, that this Christmas, The Big Bark can bring the magic to pets in the care of our charity partners.
The calendar designed by The Big Bark team is made up of a combination of images featuring dogs of followers in addition to dogs in the care of charity partners and dogs who have previously been adopted from rescue centers across Ireland. Darragh explained the process "Photos of over 70 dogs were submitted to the team and as always, when looking at the cute images, it's so hard to choose – how do you get that down to 12 or 15 images. I decided therefore that there would be no choosing as I wanted to make sure that every dog has his day. Every dog who was submitted to us is featured in the calendar". The idea is all about uniqueness – every dog is unique and special in their own way, we wanted to showcase that and made sure to do what it takes to fit all of the dogs into the calendar.
Our 2022 calendar will also feature some of the wonderful amazing doggies in the care of @limerickanimalwelfare

The Big Bark Calendar is on sale now with approximately only a small selection left before we sell out completely. Purchase from here: https://t.co/jNgbEzQrH6 pic.twitter.com/mfhFg140UQ

— The Big Bark k9 podcast (@bigbarkpodcast) November 30, 2021
Pre-orders have been flying out the door with the first batch of calendars being dispatched on 10th of December. There are still more available to purchase but they are selling really fast. All profits from the calendar sales will be divided between our 3 charity partners.
In addition to raising funds via the calendar sale, The Big Bark is also offering merchandise for sale, including bandanas for dogs and personalised jigsaws. January 2022 will see the launch of our new Tshirt and hoodie range with catchy and funny slogans. To date, the bandanas and jigsaws are proving popular and the sale of this merchandise is helping to support Irish owned businesses by partnering with them for the production of these goods so in essence is encouraging dog owners, in what has been a very difficult year for Irish owned businesses to Buy Irish this Christmas.
Producer and Host of The Big Bark, Darragh Bourke, explained the innovative format of the event and also how the event has grown from its original concept:
"I've always been a huge supporter in shop local and buy Irish, even more-so this year with the struggles that many Irish businesses face and have faced throughout the Covid-19 pandemic. I have watched as friends have cried as their dreams were shattered when they lost their businesses, yet many multinationals have thrived during this crisis. Many of my friends who work in the pet industry need a boost as do so many others, by partnering with businesses locally, we are ensuring we can do our part to support Irish businesses this Christmas."
Final cut off date for orders is December 15 to ensure Christmas delivery.
Calendars and merchandise are available to buy directly from The Big Bark HERE
For more information – email [email protected] or phone 083-0113588
For more stories on Charity, see HERE