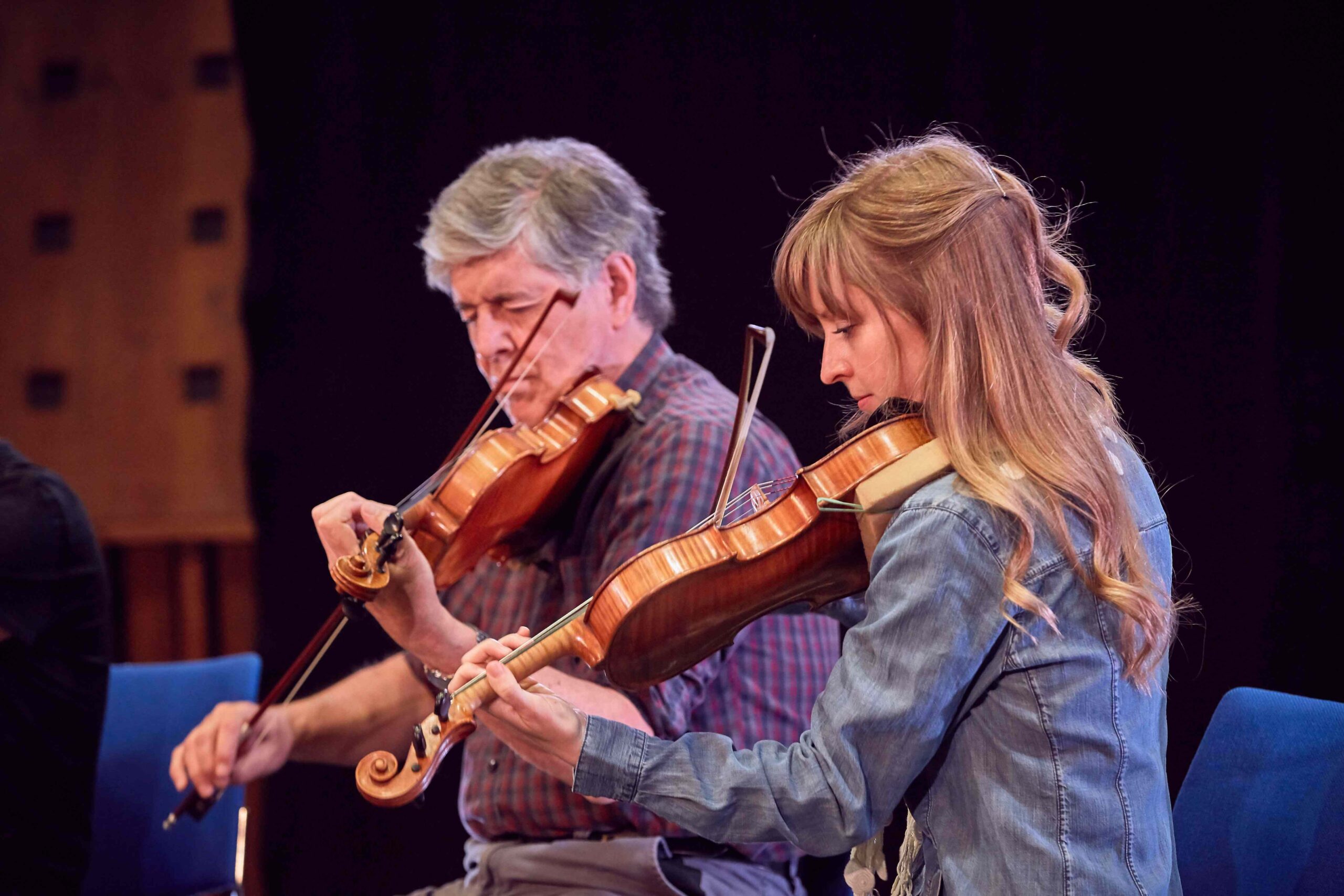 Blas 2022 International Summer School of Irish Traditional Music and Dance June 20 – July 1
Blas 2022 – Blas International Summer School of Irish Traditional Music and Dance celebrates its 26th year.
Blas makes an in-person return this year
Blas is back in person! Now in its 26th year, the Blas International Summer School of Irish Traditional Music and Dance returns to the Irish World Academy at the University of Limerick this Monday, June 20 – Friday, July 1st.
Blas has firmly established itself as one of Ireland's most prestigious university accredited summer schools, drawing students from all over the world to spend two weeks gaining access to the expertise of some of Ireland's finest artists, which this year includes Dónal Lunny, John Carty, Siobhán Peoples, Kevin Crawford, Tom Doorley, Karan Casey, Jim Higgins, Tommy Hayes, Cormac de Barra, and Colin Dunne, to name but a few. In addition to expert tuition and masterclasses, Blas students can expect a whole range of activities including lectures on Irish traditional music and dance topics, Irish language classes, lunchtime and evening concerts, sessions, céilithe, field trips and above all, the unique opportunity to share tunes with some of Ireland's leading traditional musicians.
Following its launch, a range of free public events will take place throughout the summer school, including the Francis Roche Memorial lecture with percussionist Tommy Hayes on Monday, June 27, the Blas Bilingual Interview with RTÉ Raidió na Gaeltachta's Áine Hensey interviewing harper Cormac de Barra on Tuesday, June 28, and daily lunchtime concerts featuring Blas tutors.
Blas is also proud to present two ticketed evening concerts as part of its public events series. The first concert features Donegal sisters Maighread and Tríona Ní Dhomhnaill on Wednesday, June 22 at 8pm in Theatre 1, Irish World Academy. This will be a real treat for song lovers as the sound of their solo and combined voices is indescribable. The second concert will feature the popular and multi-award-winning quintet Goitse on Thursday, June 30 at 8:30pm in Dolans Warehouse, Limerick. Celebrating the launch of their new album, Goitse will delight audiences with their mix of modern compositions and traditional favourites. This concert is generously supported by funding from the Limerick Culture and Arts Office, Limerick City and County Council. Lucky Blas students will also get the opportunity to learn from each of these amazing performers during the daytime masterclasses.
The Limerick Arts Office is also generously providing one bursary to a Limerick traditional musician, singer, or dancer to attend Blas. The deadline to apply is 12pm on Wednesday, May 25. For further information on all aspects of the Blas Summer School, contact Pamela Cotter, Director, by email at [email protected].
For more information about Blas Summer School go HERE
For more music stories go HERE