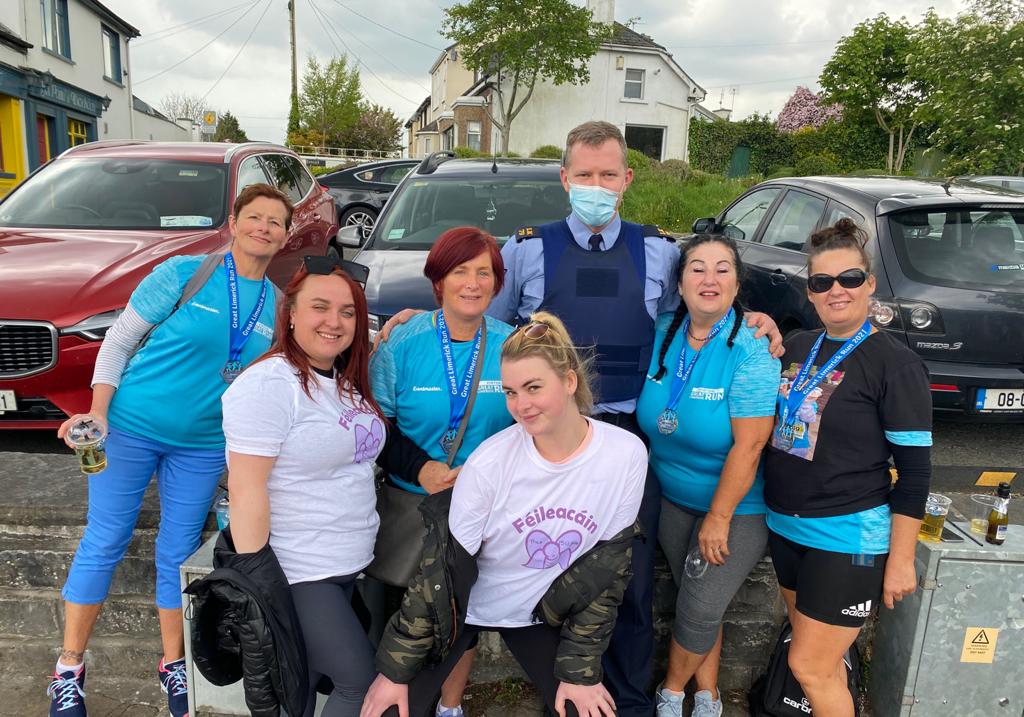 Family and friends partake in the Great Limerick Run in memory of 11-year old Brooklyn Colbert
Brooklyn Colbert – family and friends took part in the Great Limerick Virtual Run on Saturday in loving memory of Brooklyn. Picture: Richard Lynch/ilovelimerick
Family and friends partake in the Great Limerick Run in memory of 11-year old Brooklyn Colbert
By I Love Limerick correspondent Peter Cooney
The family and friends of Brooklyn Colbert took part in the Great Limerick Virtual Run in loving memory of 11- year old Brooklyn who tragically passed away in November 2019.
The family set up a fundraiser for this event with all donations going to Templestreet Children's Hospital. Templestreet Children's Hospital is an acute paediatric hospital which cares for approximately 148,000 children per year from across the country. With a staff of 95 consultants and over 950 others healthcare professionals it delivers immediate specialised care to sick children. Over 55,000 of the 145,000 children who attend Temple Street every year, attend our Emergency Department, making it one of the busiest in Europe.
A mural was recently unveiled in memory of Brooklyn in December, which entitled the words 'Forever 11', an eight foot by eight foot mural, a smiling painting of the young boy who was cruelly taken too soon.
The mural was designed by two artists Joe Kennedy and Lukasz Milawski which was organised by Jamie Daly and his family as part of the winter wonderland event in Delmege Park, Moyross.
The father of Brooklyn Colbert Wayne Colbert made an emotional and powerful speech before the event on Saturday saying, "Brooklyn the man that made me the man I am standing here, talking his name gives me nothing but pride, Brooklyn loved running
but most of all family, look around all of us today fighters like a big family, we are all driven people.
Brooklyn never gave up the support, he never gave up a run and he never gave up in life, till his last breath he died a warrior, he defended himself against an animal. I hope you all can take something from today, love life, love your family and friends and never give up, Forever 11 you will never walk alone"
To donate go HERE
For more stories on the Great Limerick Run go HERE