Welcome to the I Love Limerick Business Directory
Use the search bar below to find local listings in our Business Directory
---

BrainStorm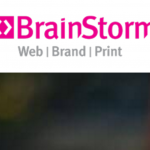 Short Business Description:
Brainstorm is a highly creative Limerick design studio founded and directed by Dave Curtin. With web and print design at its core and consisting of the very top Limerick City-based designers with decades of experience.
Brainstorm made the commitment to break from the constraints of traditional graphic design services and give the marketplace a next-generation design studio. The belief was that the digital age was providing us tools to develop captivating pieces of art for any medium. Art that could be turned into marketing solutions for any organisation, large or small.