Welcome to the I Love Limerick Business Directory
Use the search bar below to find local listings in our Business Directory
---

Coffey & Co.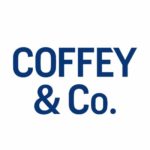 Coffey and Co. believe that every business should be profitable and rewarding for the business owner and provide excellent service to its customers.
They believe that the best way for us to achieve this is to help our clients to do the same. They work with SME owners every day to help them build the business that they always wanted.
Coffey & Co. which was previously known as Limerick Accounting Service has been a trusted adviser to small business in Limerick and the surrounding areas for many years.
They know what it takes to run a small business. All their clients are family run and owner managed businesses. They know the pain points experienced by small business owners and they are well placed to help.
Their clients didn't go into business to do bookkeeping but they did. They enable their clients to concentrate on their business while they look after the numbers. Whether that be bookkeeping, payroll, management accounts or general business advice they are here to help.