Welcome to the I Love Limerick Business Directory
Use the search bar below to find local listings in our Business Directory
---

Croi Ro Naofa Iosa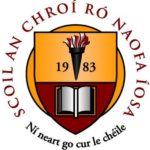 Short Business Description:
Scoil Chroí Ró Naofa Íosa was originally part of Scoil Maria Auxiliatrix, which began as a National School in Fernbank in 1947.

However, by 1965 the enrolment in the Primary School was so large that it was deemed necessary to establish a separate Infant School for children aged between 4 - 7 years of age.
Scoil Chroí Ró Naofa Íosa opened its gates in 1965. The Salesian sisters, inspired by the philosophy of St. John Bosco and St. Mary Mazzarello, their founder and foundress, live by an Ethos of developing self worth in those entrusted to their care.
The Salesian education is carried out in a way by which children feel respected and appreciated for themselves. Their unique personality is cherished and developed. Our vision statement underlines our concern that each child will experience our school and our school community as a place where he/she is enabled to grow to their full potential.
Since 1965 the Infant School has seen many changes in staff. Presently the school employs a staff of 17 teachers, 3 S.N.A's, a part time caretaker and a part time secretary.
They are a Catholic school, however, in these ecumenical times, being Catholic does not close them off from people of other religions or persuasions. We welcome parents and children of Religions other than our own.