Welcome to the I Love Limerick Business Directory
Use the search bar below to find local listings in our Business Directory
---

Hartmann Opticians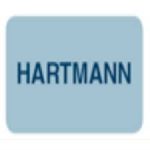 Welcome to Hartmann Opticians.
At Hartmann Opticians we stock, sell, and fit spectacles and contact lenses. We examine the eye features of our clients precisely to place the lenses at the correct angle and guarantee that the frame is comfortable and firm.
We prepare detailed guidelines for the technicians who manufacture the lenses to make sure that our clients get exactly what they need. If we find any sign of irregularity or disease in the eye, we will refer you to a doctor or ophthalmologist for further examination. We help clients on the choice of spectacles, which involves aspects such as colour vision, problems of lighting and eye safety in industry.
Our expert and highly trained staff are available to advise you on the relative merits of glass, plastic, laminated, coated and reinforced lenses, to help you choose a lens appropriate to your needs.
Our rates are very competitive and our main aim is to provide you with the eye car necessary to sustain a happy and fulfilling lifestyle. We have styles and brand names to suit everybody.