Welcome to the I Love Limerick Business Directory
Use the search bar below to find local listings in our Business Directory
---

Laurel Hill Coláiste FCJ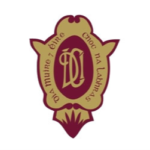 Short Business Description:
Laurel Hill Coláiste FCJ is a Catholic Voluntary Secondary School for girls, where Irish is the medium of instruction. Their mission is to provide a broad, balanced, education which fosters the academic, spiritual, personal and creative development of each individual, in a respectful and caring environment.
Their vision for the school is that it be a place where:
-Christian values are of paramount importance
-A strong sense of community prevails
-The self-esteem and self-worth of each person is realised
-Students are educated for responsible citizenship
-Respect for the environment is of primary concern
-The ethic of hard work is encouraged.
-The Irish language, heritage and culture are promoted
-Academic and educational excellence is attainable.
-The aim of our school is to co-operate with parents in fostering the full and balanced development of each student.