Welcome to the I Love Limerick Business Directory
Use the search bar below to find local listings in our Business Directory
---

Limerick School Project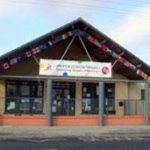 Short Business Description:
Limerick School Project NS first opened its doors in September 1989 with 2 teachers, Ms Eileen Kennelly as Principal and Ms Orla McCoy. 56 children attended on the first day, ranging from Junior Infants to fourth class.
Planning for establishing Limerick School Project started in 1986 when a small group of parents from Limerick City and its environs who were interested in having a multi-denominational, child centred, co-educational and culturally inclusive school for their children started working towards that aim. Parents were interested in being involved in the management and running of the school as well as participating in classroom activities with their children. Fundraising events and meetings with the Department of Education & Science and local politicians followed to progress the opening. The school was officially opened by Minister Mary O'Rourke in October 1989.
The school was accommodated in a premises leased from the Red Cross at Cecil Street, Limerick. This was originally a Quaker Hall and place of worship and comprised a hall (which was later subdivided into two classroom areas) and two other rooms. The building was really only adequate to accommodate two classes. After two years, additional supplementary school accommodation was obtained at the nearby Employment Exchange which was totally inadequate as a school building with leaking roofs and fungus growing on the walls from the damp. 6 adjacent car park spaces were rented from the City Council to provide a play area for the children in the Employment Exchange.
The school continued in these two locations until it moved to the current premises in O'Connell Avenue in September 1996, which was formerly occupied by the VEC and housed the School of Professional Studies. The school was refurbished through DES Grant Aid in 2000.