Welcome to the I Love Limerick Business Directory
Use the search bar below to find local listings in our Business Directory
---

Limerick Tutorial College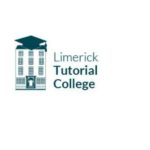 Short Business Description:
Limerick Tutorial College is an independent second-level college with a unique perspective. Not only do they expect their students to try their very best in everything they do, they also expect themselves to do likewise.
The College's primary aim is to provide the expertise and guidance necessary so that each student, irrespective of ability, can achieve his/her potential. From experience, they know this will not be achieved by simply putting pressure on students to do the impossible. Instead, the college believes in forging strong relationships with its students. They listen to their students' goals and they listen to their parents' views; then they pinpoint their strengths, and from there they help them do the very best for themselves.
Exams are obviously an important part of the Limerick Tutorial College experience. However, they fully appreciate that it is not just their students who should be tested on a regular basis, it is also the College itself. By continuously looking at their own performances and standards, they can develop and improve when and where required.
Last but not least, this commitment to excellence is further enhanced by our policy of building interactive and strategic relationships with all Universities and Institutes of Education & Technology throughout Ireland, Europe, and the World.