Welcome to the I Love Limerick Business Directory
Use the search bar below to find local listings in our Business Directory
---

Marbles Hair Beauty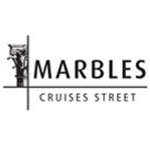 Short Business Description:
The Hugh Campbell Hair Group was founded nearly 40 years ago by Hugh and Bernadette Campbell. The business started out small, working from a basement salon with less than ten staff. It has grown significantly since then, and is now comprised of five prestigious Hair Salons in Limerick such as Marbles Hair & Beauty Cruises St, Cats Hair Studio, Melo Yelo, The River and Marbles Castletroy.
Marbles Hair & Beauty
Your ONE STEP away from meeting the NEW YOU.
Pop into any of our salons for a FREE CONSULTATION
and our AWARD WINNING stylist
and colourists will ensure that your vision
translates into a VERY STYLISH REALITY.