Welcome to the I Love Limerick Business Directory
Use the search bar below to find local listings in our Business Directory
---

Scoil Mathair De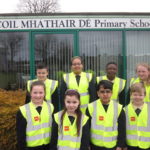 Short Business Description:
They always welcome all the new pupils who have joined their school each year. Their wish for you is that you will be very happy in Scoil Mháthair Dé and they want you all to achieve to the best of your ability and reach your full potential with them.
They are a diverse school community from many countries and share many cultures, languages, traditions, and religions. They are all equal and they are all very happy to belong to the community that is Scoil Mháthair Dé.
They ask you to always try your best, be kind to everybody and shows a good example. Always keep their school rules. They are all proud of their school and proud of their pupils. It is very important to them that everyone respects one another.