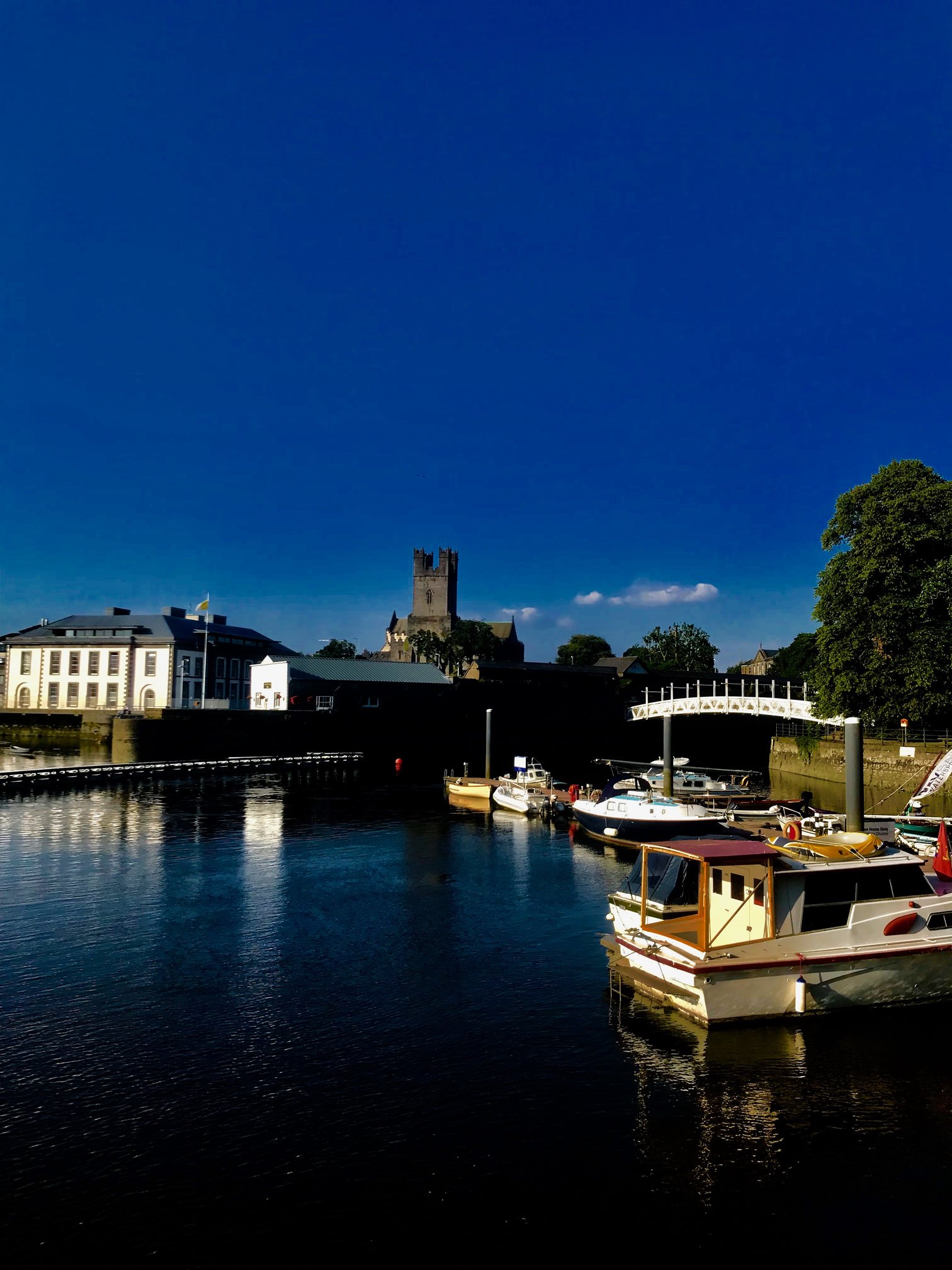 Limerick will have an oncoming boom of Chinese tourists in the 2018 EU-China Tourism Year
Limerick is a potential tourism charm for Chinese tourists in the EU-China Tourism Year. Picture: Baoyan Zhang/ilovelimerick
Limerick will have an oncoming boom of Chinese tourists in the 2018 EU-China Tourism Year
Limerick is a potential tourism charm for Chinese visitors in the EU-China Tourism Year.
The 2018 EU-China Tourism Year was decided by Chinese Prime Minister Li Keqiang and the President of EU Commission, Jean-Claude Juncker in July 2016 with specific objectives in tourism and business connections including promotions in lesser-known destinations, improvement of travel and tourism experience, creation of quick progress in EU-China visa applications and air connectivity as well as to provide with increasing economic cooperating opportunities.
Tourism Ireland is committed to increasing the number of Chinese tourists to Ireland and Limerick has a great charm in its unique natural scenery and historical background.
China Country Manager James Kenny of Tourism Ireland believed that Limerick might be a popular destination for Chinese visitors because "Chinese tourists are looking for beautiful natural scenery, interactive experiences, food and drink, and unusual activities."
Top five tourism attractions of Limerick are King John's Castle, the Milk Market, Rugby games at Thomond Park Stadium, Kayaking down the path of the Shannon River and hiking along the Riverside Walk from the University of Limerick to the city center, recommended by the travel magazine, Lonely Planet.
Along with natural attractions and historic sites, Chinese visitors also have rising enthusiasm for the rugby culture of Ireland, so the opening International rugby museum could be an expectation for a visitor boost this year, according to Limerick Tourist Information Office.
Golf links in Limerick is also a hit for Chinese elite tourists. Mr. Liang from Shenzhen, China shared his passion for golf and his expectation of natural green courses for his next trip to Limerick.
One of the most popular Chinese writer and talk show hosts, Xiaosong Gao visited Ireland and made a documentary with high views on his journey in September.
Mr. Gao met the well-known Limerick classic rock band The Cranberries for lunch, where he enjoyed a chat with the vocalist Dolores O' Riordan on the banks of the Shannon River.
"I was amazed by the wonderful scenery of Limerick city and the charm of its history and culture," Mr.Gao wrote in his blog, "Limerick is one of my favourite cities in Ireland."
Niall Gibbons, Chief Executive of Tourism Ireland led the Tourism Ireland group think session in Limerick with key stakeholders of the Shannon Region and pointed out the shared chances in tourism and hospitality on November 17, 2017.
Mr. Gibbons indicated his appreciation to the TD for attaching importance to the tourism agenda when meeting with the Limerick Chamber of Commerce, Michael Noonan on the following day.
The M20 motorway connecting Cork and Limerick is also alluring Chinese tourists to take road trips when one of the largest car rental companies, DIDI Car Rental, a Chinese car rental company recommended a driving route from Cork to Limerick, through Cobh and Dingle to experience the beauty of the Wild Atlantic Way in its first global self-drive travel guide.
Manager James Kenny said the route is "helping to raise awareness among Chinese visitors about our spectacular scenery and the many things to see and do on holiday in Ireland."
For more information on Limerick tourism, go here
For more stories on Limerick tourism, go here