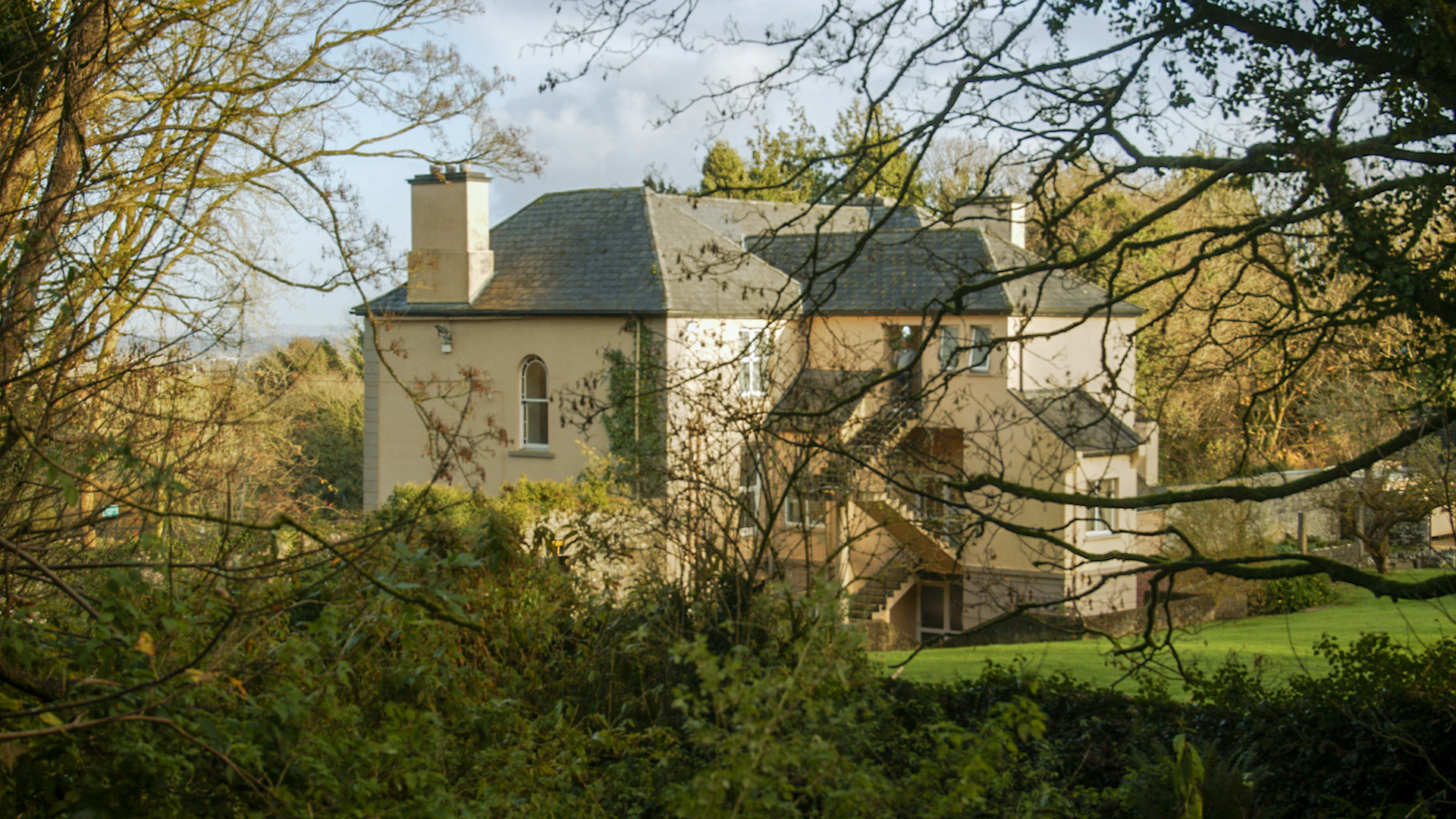 WATCH Clarecare helps individuals and families overcome addiction in a supportive environment
Clarecare helps individuals and families overcome addiction in a supportive environment. Bushypark Addiction Treatment Centre is located on 17 acres of parkland 3 miles from Ennis.
Bushypark Addiction Treatment Centre, under the governance of Clarecare is located on 17 acres of parkland 3 miles from Ennis
The service was set up in 1991 under the governance of Clarecare and in partnership with HSE. Residential and Community-Based services are provided from this base, by an experienced qualified multi-disciplinary team who support clients and family members through the various steps from active substance mis-use, and addiction to harm reduction and to full recovery.
At Bushypark Addiction Treatment Service, Clarecare provide a range of services for clients and family members impacted by alcohol, drug (illicit and prescribed), gambling and other behavioural addictions. Their understanding of addiction, or substance misuse has evolved over the years, working from a holistic programme where clients and their family/support persons are met and supported to make positive changes and enjoy a life of recovery. Clarecare sees addiction as a complex condition requiring a variety of interventions and a huge amount of empathy and compassion.
Margaret Nash, Bushypark Addiction Treatment Service manager says since opening in 1991, more than "4,000 clients have accessed the residential part of our treatment program" not including the community-based program.
Many of Clarecare clients present with Dual-Diagnosis, that is where the individual is struggling with substance abuse issues and also a mental health disorder such as Depression, Anxiety, Bipolar disorder and sometimes drug induced psychosis.
The service is one of the few treatment centres in Ireland that work with individuals and liaise with the Mental Health Servicer for more positive outcomes for our clients.
"When somebody makes initial contact with us it can be an individual ringing about their own circumstances, it could be a family member ringing on behalf of somebody else. We take some initial details and we'll set up an assessment, that people come in and meet with a counselor bring a family member with them discuss what's been going on in their lives and we do an assessment of their needs and see if we're the right fit for them and if we can offer them support," said Treatment Team Leader, Gerry Murphy.
Also recognising substance misuse, negative behaviours, and mental health related issues have a significant impact on family members, Clarecare provide a range of supports and interventions to help them make positive changes in their lives.
"Addiction impacts on on the family as much as it does on the individual," said Margaret, continuing, "so we work with both collectively to get them to get into recovery and to enjoy a new life post recovery where people can just get on with their lives and enjoy the simple things of life."
The service provides education, support and guidance in addition to counselling interventions to help them to identify issues and potential solutions to assist them on their journey to recovery.
"It's a dual process. One part is supporting the client to come to terms and to understand the reality of the addiction and where it has taken them and to support them and for them to help see themselves really – the Addictive person versus the the non-addictive person – and to pull out the positive qualities of the person, but also I suppose to highlight for them the negative consequences of where addiction has taken them."
Mr Murphy describes how Clarecare's approach handles the situation, helping people com to terms with their addiction "in a very supportive way":
"We do get them to look at the real reality of their existence you know how they got in into addiction or how you know and what has manifested for them around that and how that's impacted others and that can be difficult for people to do but we do it in a very supportive way."
Clarecare provide their services through 1:1 counselling, family conferences and group supports in the community (free of charge) through its cocaine initiative project and its polydrugs project.
They also provide residential programmes for clients who need more intensive based therapy, and who need to take time out from their social environments to reflect and address the underlying issues of their substance misuse, addiction and to develop positive coping strategies to deal with future issues.
"We help them in a non-judgmental way, in a supportive way, to stay here in the house with us be with us for the month and to look at that and how and how to plan their own future looking at how you'll work with your family how you'll engage with your community but also to look at education, training, hobbies, social skills, what it is you'd like to get back on track," said Margaret Nash.
All of Clarecare's programmes are followed up by aftercare support which is a key element in a person's long-term recovery. Inter-agency work is a key element of the service's practice in Bushypark supporting clients in dealing with various aspects of their lives in a holistic and comprehensive manner.
For further information on all services call in confidence at 065-6840944
About Social Enterprise Limerick
Learning Hub Limerick is a member of Social Enterprise Limerick, a practitioners' network of Social Enterprises in Limerick City. The overall objective of Social Enterprise Limerick is to provide a local platform for social enterprises to meet, network, share their experiences and learn from each other. The network encourages collaboration and the sharing of resources to help members to advance their community, social and/or environmental goals and is involved in a range of training, development and promotional activities.
In 2022, Social Enterprise Limerick was approved for funding under the ARISE programme, which is a Dormant Accounts funded initiative for the promotion of Social Enterprise. The ARISE funding was utilised to develop a range of promotional materials for network members and to highlight the activities of the SEL network, with a particular focus on the development of digital media/video content.
Social Enterprise Limerick was initiated by Paul Partnership under the Social Inclusion and Community Activation Programme (known as SICAP). SICAP provides social inclusion support to individuals and community organisations and is co-funded by the Government of Ireland through the Department of Rural and Community Development and the European Union.
For more information on the SEL ARISE project contact Michael Gleeson, Social Enterprise Officer at PAUL Partnership or visit www.socialenterpriselimerick.ie #SocialEnterpriseLimerick