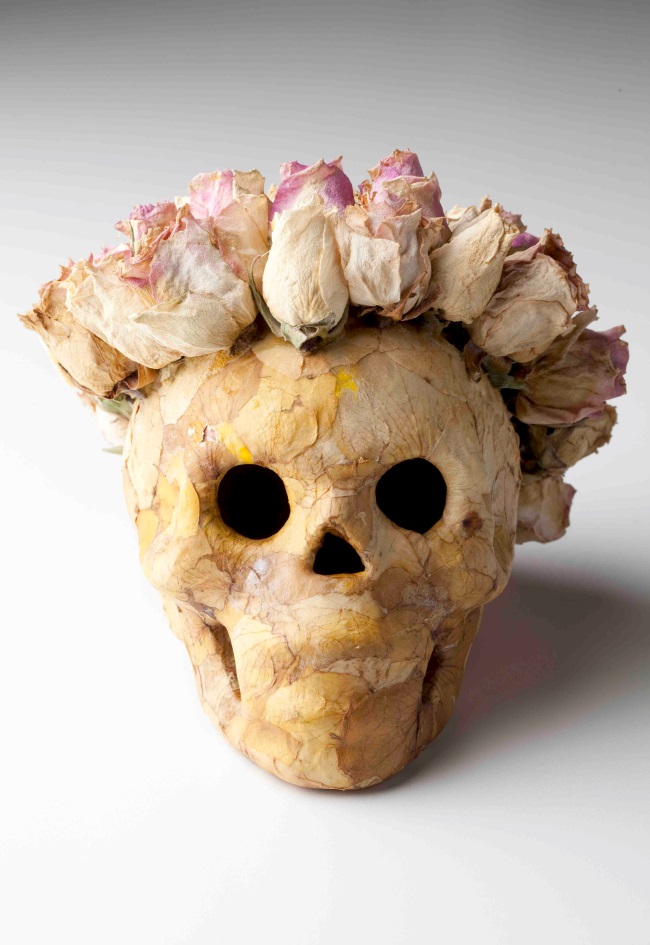 Death, Dying, Bereavement and Memory event with Clea van der Grijn at Limerick City Gallery of Art
Death, Dying, Bereavement and Memory event with Clea van der Grijn at Limerick City Gallery of Art
On Thursday, June 8th, Limerick City Gallery of Art (LCGA) and Compassionate Communities Limerick bring together an eclectic mix of prominent artists and thinkers who have, recently and very publicly, made declarations on the, heretofore, taboo subject of death, dying, bereavement and memory.
LCGA currently hosts a hugely popular and deeply evocative show by artist Clea van der Grijn whose first solo exhibition at LCGA, Reconstructing Memory examines and interrogates the disparities between the cultural responses to death in Ireland and Mexico. Running until 18th June.
Senator Marie-Louise O'Donnell makes a welcome visit to Limerick, to launch her independent report Finite Lives, Dying, Death and Bereavement: An Examination of State Services in Ireland. This newly published report has catapulted the independent senator into the centre of the growing public exploration of the subject. The report is the first comprehensive analysis of end-of-life issues across all government departments outside health. Senator O'Donnell recommends that the State develops a dedicated website outlining all State services available to the ill, the dying and bereaved.
Limerick artist and activist, Katie Verling, has been working in close collaboration with artist, Sinead Dineen on their project Kicking the Bucket which has been the subject of an RTE Documentary on One. Working with Compassionate Communities in early development, Dineen and Verling have worked to create a safe space to think about death, dying, loss and grief within a community setting. Kicking the Bucke Again is the second iteration of this project.
Compassionate Communities, the Milford Hospice based movement, describes a Compassionate City as one that publicly encourages, facilitates, supports and celebrates care for one another during life's most testing moments and experiences, especially those pertaining to life threatening and life limiting illness. Kicking the Bucket Again is supported by Compassionate Communities Seed funding.
Those curious about our changing approach to death, dying and bereavement will find the events at LCGA on Thursday, June 8th profoundly engaging.
The timetable for the afternoon and evening events are as follows:
4 pm Clea van der Grijn's artist's talk on her exhibition Reconstructing Memory
5 pm Launch of Finite Lives report with Senator Marie-Louise O'Donnell
6 pm Launch of Kicking the Bucket Again followed by reception
To learn more about Clea van der Grijn and the Limerick City Gallery of Art click HERE