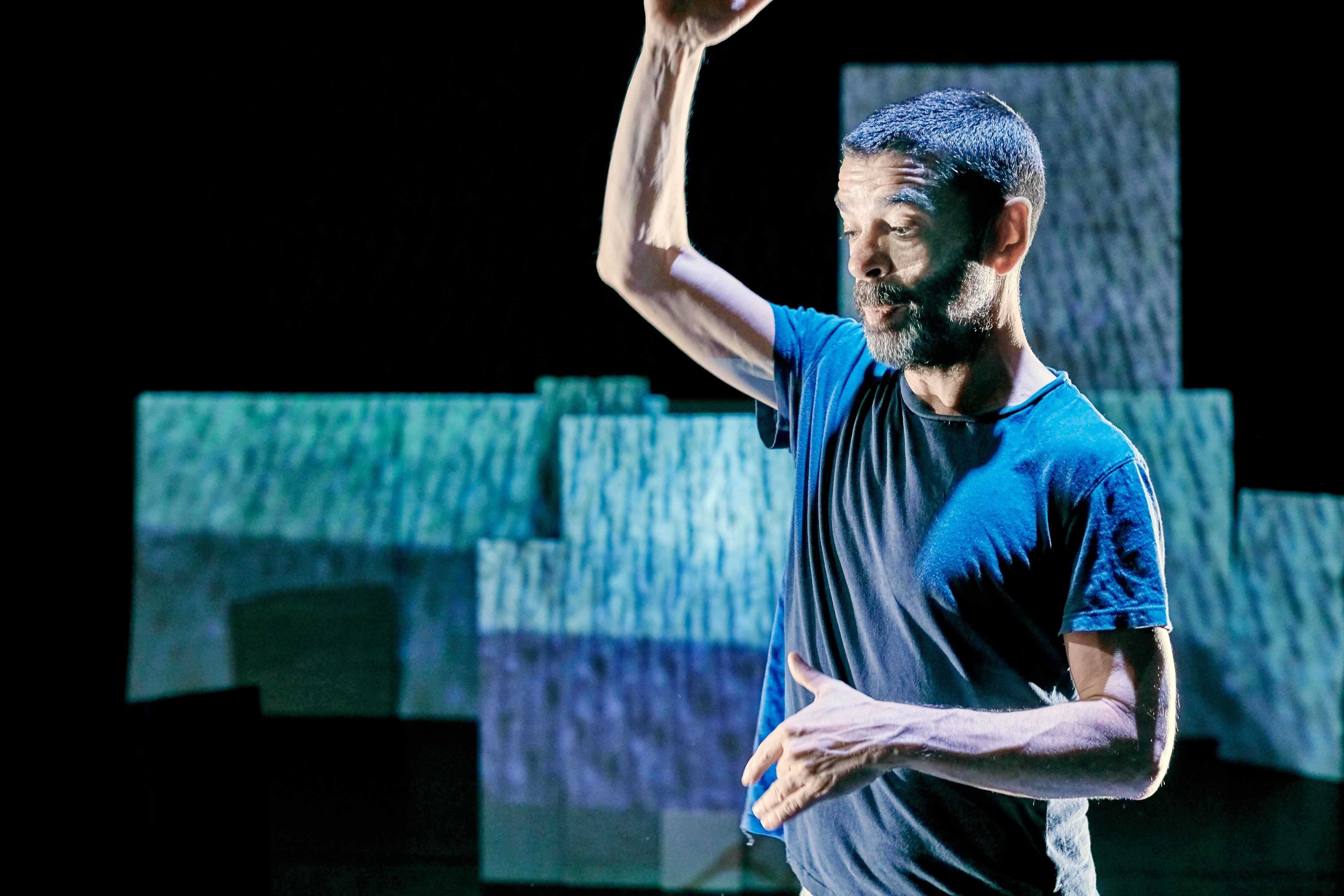 Limerick audiences to be treated to special preview of new Colin Dunne show Concert at Dance Limerick
Renowned dancer Colin Dunne will perform a special preview of his new work Concert at Dance Limerick on Tuesday 21 March at 8 pm. Photo: Maurice Gunning
Limerick audiences will be treated to a special preview of the new show by renowned dancer Colin Dunne entitled Concert at Dance Limerick on Tuesday 21 March at 8 pm. This new solo work explores the music of virtuoso traditional Irish fiddle player Tommie Potts through his iconic album The Liffey Banks. Created by Dunne, Concert has been developed in collaboration with director Sinéad Rushe and sound designer/composer Mel Mercier.
Armed with an LP copy of The Liffey Banks, a tape recorder, portable speakers and sheets of wooden flooring, Colin Dunne embodies the lonesome and deviant nature of Potts' recordings in his innovative style that is as evocative and idiosyncratic as Tommie Potts' own. The album reflects the complex contradictions in Potts' musical career – his deep appreciation of traditional music, alongside a desire to break it apart – while its rhythmical irregularity renders it almost impossible to dance to. Colin Dunne sets out to "dance" this controversial album in a concert like no other.
A leading figure in the world of traditional Irish dance, Colin Dunne is perhaps best known internationally for his performances and choreography in Riverdance. His unique approach to Irish step-dance first came to the attention of contemporary dance audiences after his first solo show Out of Time, which was nominated for a prestigious Olivier Award in London (2010) and toured internationally until 2016.
A singular and complex figure in the history of Irish traditional music, Tommie Potts (1912-1988) rarely played in public. The Liffey Banks (1972), renowned for its delicate, melancholic and playful qualities, was the only recording of his music released commercially before his death.
Announcing details of the performance, Jenny Traynor, Director of Dance Limerick, said "We're delighted and very excited to present this very special preview of Colin Dunne's new solo work Concert, in advance of its premiere at the Centre Nationale de la Danse in Paris. We know Colin well and greatly admire his work, so we are particularly pleased to present his Dance Limerick debut performance. Colin has been rehearsing Concert here with us for the last number of weeks so we can say to Limerick audiences, you are in for a real treat!"
Production Credits:
Choreography & Performance: Colin Dunne
Direction: Sinéad Rushe
Sound Design: Mel Mercier
Light Design: Colin Grenfell
Film Design: Jeffrey Weeter
To buy tickets click here or buy on the door
To read more about Dance Limerick click here