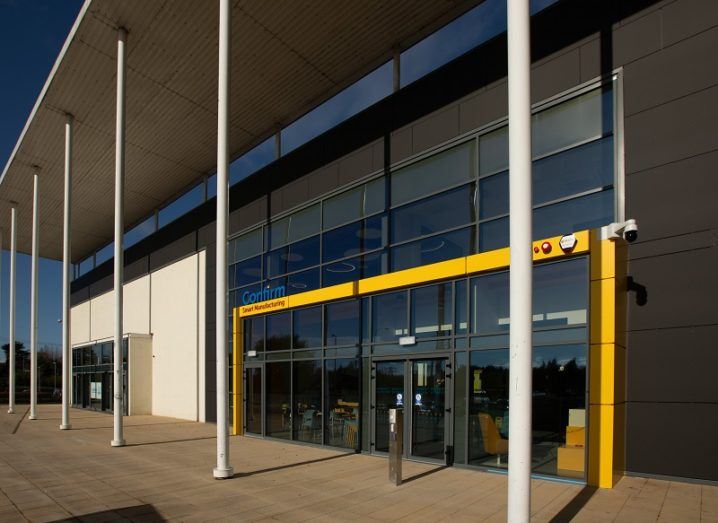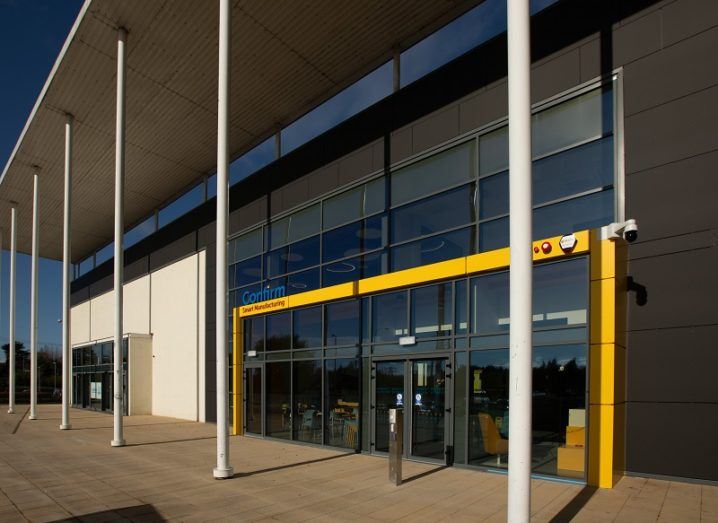 World leading research centre Confirm Smart Manufacturing opens new headquarters in Limerick
Confirm Smart Manufacturing – Exterior of the new Confirm manufacturing research centre at UL. Image: Sean Curtin/True Media
World leading research centre Confirm Smart Manufacturing opens new headquarters in Limerick
By I Love Limerick correspondent Mary Caroline McCarthy
The SFI smart manufacturing research centre, Confirm, has launched its new multi million-euro digital manufacturing site and HQ at the Park Point complex in Castletroy.
This launch was confirmed on December 11, 2020, during a virtual launch. The launch was attended by Director of Confirm Professor Conor McCarthy, UL President Professor Kerstin Mey, UL Vice President for Research (VPR) Professor Norelee Kennedy, and Professor Mark Ferguson, Director-General of Science Foundation Ireland and Chief Scientific Adviser to the Government of Ireland.
The @Confirm_Centre Launches New World-Class Digital Manufacturing Facility in Smart Manufacturing Today!https://t.co/wd9mSHrM8l pic.twitter.com/SKgWWnD9ue

— CONFIRM (@Confirm_Centre) December 11, 2020
The Confirm Smart Manufacturing research centre is dedicated to fundamentally transforming the industry into a smart manufacturing ecosystem by integrating intelligence within products, machines, production systems, and supply chains. As such, the Centre is focused on delivering research excellence to inform the future of manufacturing, while underpinning industry through research, talent, and collaboration. Confirm believes in creating a community of practice where industry, researchers, and the general public can learn about smart manufacturing and industry 4.0.
Since its first launch in October 2017, Confirm has established an extensive researcher network that spans across nine Irish Higher Education Institutes led by the University of Limerick and including the Tyndall National Institute, University College Cork, Cork Institute of Technology, Maynooth University, Limerick Institute of Technology, and the Institute of Technology Tralee, along with those in key international institutions.
This facility will be the centrepiece of Confirm's research network and through a dedicated Community of Practice area- will link researchers, industry partners, and the general public together to raise the profile of manufacturing in Ireland and Internationally.
Congratulating the Centre on the opening of its new facilities Minister for Further and Higher Education, Research, Innovation and Science, Simon Harris, TD said, "The opening of the Confirm SFI Research Centre's new digital HQ provides an important hub for digital and smart manufacturing in Ireland, which will support the transformation of industry through excellent research, providing for our future skills needs in this important sector and enabling the general public to see the future of manufacturing. The Centre extends far beyond its fantastic new facility through its partnership across the higher education institutions and its significant industry and International collaborations. I wish the Centre every success in the future."
For more information on Confirm Smart Manufacturing, go HERE
For more news stories on business, go HERE