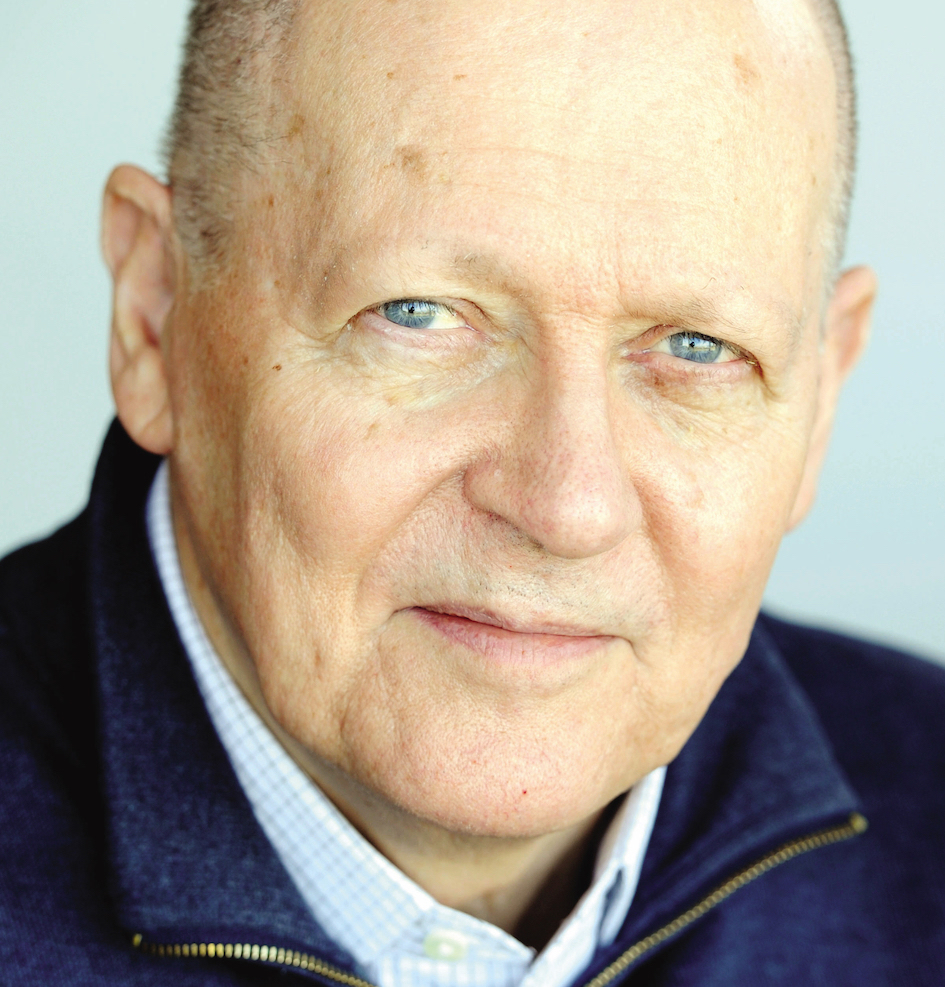 Renowned journalist and writer Conor O Clery speaks at Limerick Civic Trust's 2018 Lecture Series
Renowned journalist and writer Conor O Clery speaks at Limerick Civic Trust's 2018 Lecture Series
Renowned journalist and writer Conor O Clery will talk about his and his wife's experiences in Russia at the last lecture in of the Limerick Civic Trust's 2018 Lecture Series. This event, which is open to the public, takes place on Thursday 15 November at 8pm at St Munchin's Church, King's Island, Limerick.
His talk is entitled "History by the Back Door – Russia: from Stalin to Putin".
Conor O Clery holds a unique perspective on the former Soviet Union as resident Irish Times correspondent during the last four years of communism and as a frequent visitor since then, having married into a Russian-Armenian family in Krasnoyarsk. After Moscow he was a foreign correspondent in Washington, Beijing and New York.
He has been twice awarded Journalist of the Year, for his dispatches from Moscow and for his reporting of the 9/11 attacks in New York.
He is the author of several books including Melting Snow, on the fall of the Soviet Union; The Greening of the White House, about the Clinton presidency,The Billionaire Who Wasn't, a biography of the philanthropist Chuck Feeney; and Moscow, December 25, 1991, an account of the last day of the Soviet Union.
This is the final lecture in the five-part series which has been organised in conjunction with UL's Kemmy Business School and the support of LIT and Limerick Council. Other speakers in the series have included Paddy Cosgrave, Web Summit and Emma Kennedy, Founder, Kennedy Analysis, Professor Peter Bishop, University College London and Allies & Morrison Architects and Colonel Colm Doyle (Retd).
The lecture takes place on Thursday 15 November at St. Munchin's Church at 8pm. Admission is €10 or concessions €8. Tickets are available online at www.eventbrite.ie. Tickets are also available from The Limerick Civic Trust offices in the Bishop's Palace, Church Street, 061 313399 or on the door on the night.
Proceeds from the series will be used by the Limerick Civic Trust for the restoration of St. Munchin's Church into a military museum.
About Limerick Civic Trust
Limerick Civic Trust, which was formed in 1983, is an independent, non-profit making voluntary society. It is mainly supported through donations from local government, industry, business, and individuals. Its mission is to protect and enhance Limerick's heritage and environment through conservation and preservation, improving civic amenities and education and research.
The Trust undertakes projects that make places more attractive, enjoyable and distinctive. Whether it's improving or maintaining a graveyard, a riverside walk, community garden or City Street, the Trust's work aims to promote civic pride. The Trust also undertakes conservation and preservation projects as well as Educational and Research work.
For more information on Limerick Civic Trust go
here
.
For more stories on Limerick Civic Trust go
here
.