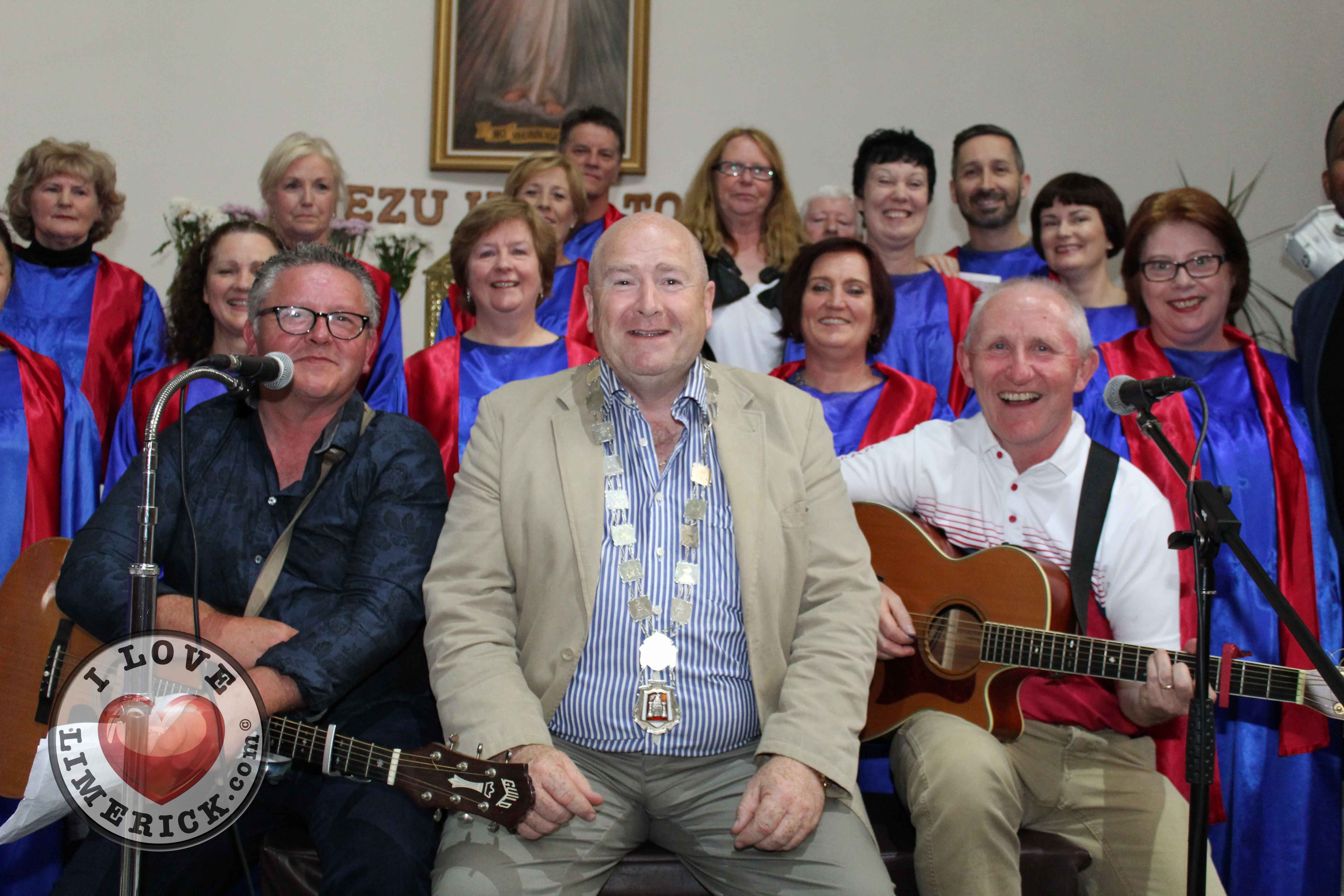 Official video of The Corrigan Brothers' song "Sporting Limerick Magic Hurling" is released
Official video of The Corrigan Brothers' song "Sporting Limerick Magic Hurling" is released. Councillor Sean Lynch, Mayor of the Metropolitan District of Limerick with the Corrigan Brothers and the Limerick Gospel Choir rehearsing the new Limerick Hurling Song. Picture: Zoe Conway/ilovelimerick
Official video of The Corrigan Brothers
'
song
"Sporting Limerick Magic Hurling"
is released
Official video of the song "Sporting Limerick Magic Hurling", created by the Limerick band, the Corrigan Brothers and Limerick Gospel Choir was released last week.
The Corrigan Brothers teamed up with Limerick Gospel Choir to adapt Billy Joel's song "We didn't start the Fire", then turned it into "This year the tide is turning, watching sporting Limerick playing Mighty Hurling" to celebrate the Limerick Hurling Season since the Limerick Hurlers marched to an All Ireland Semi Final meeting with Cork after their recent victory over Kilkenny.
Ger Corrigan , singer and songwriter with the group explained the background of the song " we have been amazed by Limerick's fantastic season so we wrote the song and asked our friends in the Limerick Gospel Choir to join us. "
"The Limerick Gospel choir are amazingly talented. They said yes and we recorded it live a few weeks ago. We had to keep our fingers crossed for the Kilkenny match but the Limerick Lads delivered as we hoped they would. " Ger added.
When the song was done, the Corrigan Brothers and the Limerick Gospel Choir said that they hoped to perform the song for the team. "We would love that performance to be in Limerick city if the Liam McCarthy cup comes home," said Ger Corrigan.
They also promised that they would release a video for the song if the Limerick Hurlers could reach the All-Ireland Quarter Finals. Now, they have lived up to the promise.
For more information on the Corrigan Brothers, go here
For more information on Limerick Gospel Choir go here
For more stories on the Limerick Hurling Anthem go here