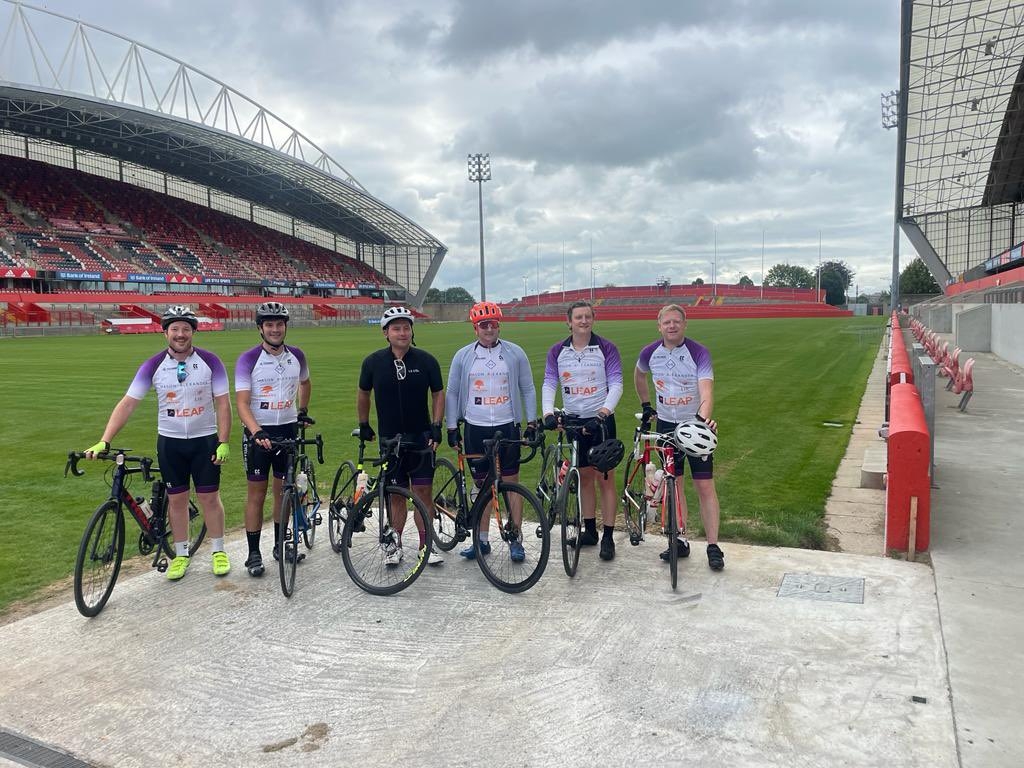 Limerick Man Kevin Mahony and eight friends Embark on Cycle 4 Chief, from Mizen Head to Malin Head
Cycle 4 Chief from Ireland's most southerly point to the most northerly point will take four days to complete.
The 600km long, nine-man cycle is in memory of their late friend on his tenth anniversary
By I Love Limerick correspondent Stella Gordon
Kevin Mahony from North Circular Road, Co. Limerick will be embarking on a fundraiser cycle from Mizen Head Co. Cork to Malin Head, Co. Donegal along with eight of his friends. The funds raised from the cycle will be donated to Pieta, in memory of their friend Ryan Chief O'Connor who passed away September 2012.
The Cycle 4 Chief began on Wednesday, September 14 and will last for four days. The group received €39,325 so far from over 320 donations, almost reaching their fundraising target of €45,000. Online donations are open until October 31.
Mizen Head is the most southerly point of the island of Ireland and Malin Head is the most northerly point. The cyclists will be passing through multiple counties in Ireland, taking in the views and travelling nearly 600km in dedication to their friend much-loved friend Ryan. The groups first pitstop was Ballylickey in County Cork.
Pieta was set up in Lucan, Co. Dublin by Joan Freeman, who was a practicing psychologist in 2006. Joan knew that suicide and self-harming were rarely discussed, and that people had little knowledge on the matter. This was why she decided to set up Pieta House. A doctor's referral is not necessary, and the service is completely free of charge. Experienced therapists work at Pieta and provide free counselling to those suffering with suicidal thoughts, self-harm and those bereaved by suicide. Pieta has 20 locations across Ireland, including an office in Limerick in Mungret. Over 80% of Pieta's income comes from fundraising events, such as Kevin Mahony and his friends' cycle.
Over 200 therapists and support staff currently work at Pieta. The charity caters to people in need through a 24-hour helpline, seven days a week along with the services they provide in-person.
Donations can be made online through iDonate. The group posted on Instagram, "The lads are flying Day 2 so far and spirits are high! Thanks to all who have donated so far. The support received has been overwhelming and Pieta House is such a great and worthy cause."
To donate to the Cycle 4 Chief fundraiser, go HERE
For more stories on Pieta, go HERE