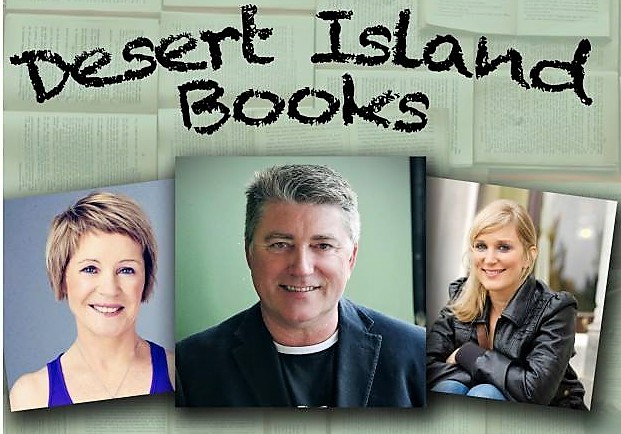 Limerick Literary Festival Desert Island Books event featuring Pat Shortt, Roisín Meaney, and Lisa Harding
Desert Island Books event in collaboration with Dolan's Pub, where Pat Shortt, Roisín Meaney, and Lisa Harding
The Limerick Literary Festival to host Desert Island Books event featuring Pat Shortt, Roisín Meaney, and Lisa Harding
The Limerick Literary Festival will host a Desert Island Books event in collaboration with Dolan's Pub, where Pat Shortt, Roisín Meaney, and Lisa Harding will discuss their three favourite books that they would take to a desert island. The Desert Island Books event will take place at the Belltable Limerick on Sunday, February 25, 2018.
The Limerick Literary Festival 2018 in honour of Kate O'Brien will take place Thursday, February 22 until Sunday, February 25, 2018, for the thirty-fourth annual edition. The event continues to honour the life and works of the Limerick author, whilst attracting prominent participants from all over the world. It continues to provide a platform where readers can meet their favourite authors and other readers.
Pat Shortt is an Irish actor, comedian, writer, and entertainer. Pat started in comedy when he left Art College. With Jon Kenny, he created 'D'Unbelievables', Ireland's most popular comedy duo. They produced four critically acclaimed and sell-out shows as well as writing and producing chart-topping Videos. As a solo artist, Pat's first show was a sell-out. His second show "You Won't Get Away With That Here" achieved equal success selling out shows all over the country.
An actor of note, Pat has appeared with Druid Theatre Company in their production of Martin McDonagh's The Lonesome West. Movie titles include Angela Mooney Dies Again (1996), This Is My Father(1998), Saltwater (2000),), Garage (2007), The Guard (2011), and The Flag (2016). Television credits include Father Ted (1995-6), The Fitz (2000), Killinaskully (2003-8), Mattie (2009–11), Moone Boy (2014) and Smalltown (2016).
Roisin Meaney was born in Listowel, Co. Kerry. She has lived in England, Africa, and the USA; she now lives in Limerick. She began writing in 2001 and her first novel, The Daisy Picker, won a Write a Bestseller competition and was published in 2004. Since then she has become the author of several bestselling novels, including 'Two Fridays in April', and 'After The Wedding', as well as several books for children. Her books have been translated into Spanish, Norwegian, Swedish, Danish, German and Italian.
Lisa Harding is an actress, playwright, and writer. She has performed at the Abbey, the Gate, and the Lyric theatres among others and on RTE, playing Connie in Fair City. Her short story Counting Down was a winner in the inaugural Doolin Writer's Prize in 2013. Other stories have been published in The Dublin Review, Bath Short Story Award Anthology and Headstuff. She has just been awarded an Arts Council Bursary for her second novel, Overspill.
'Harvesting', her first critically acclaimed novel, has generated strong interest from a BAFTA-award winning film director in adapting it for the screen. It tells the story of two young teenage girls: one from Moldova and one from Dublin who get caught up in the underworld of sex trafficking in Dublin. It was nominated for best newcomer at the Irish Book Awards, shortlisted for the Kate O'Brien award and was chosen as a Unesco Dublin city of literature pick of 2017. One of France's leading publishing houses, Gallimard Press in Paris, has just picked it up.
The Desert Island Books event will take place at the Belltable Limerick on Sunday, February 25, 2018, from 12 pm to 1:30 pm. Tickets are available online here.
For more stories about the Limerick Literary Festival 2018, go here.