DFS Novas Fundraiser welcomes Roisin Lafferty to Limerick in the DFS store at Ballysimon Road, Limerick on Thursday, February 23 at 7 pm.
DFS Novas Fundraiser Welcomes Roisin Lafferty to Limerick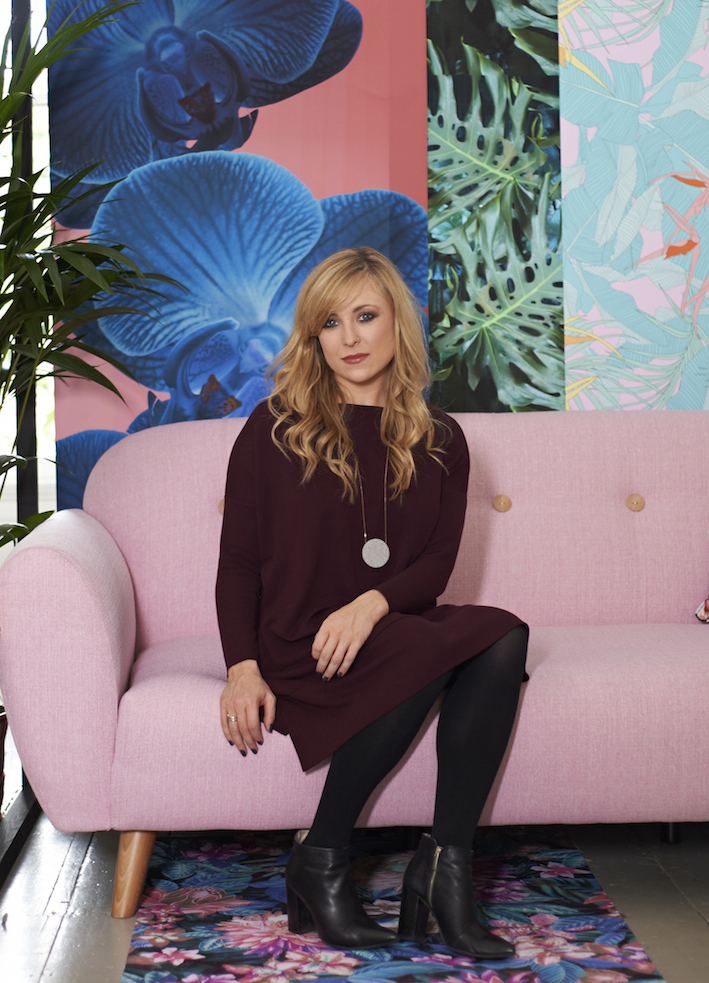 DFS have teamed up with Roisin Lafferty, award-winning interiors expert and RTE Presenter, for a special interiors design fundraising event in aid of the local charity Novas, in the DFS store at Ballysimon Road, Limerick on Thursday, February 23 at 7 pm.
Novas are a local non-profit organisation working with single adults, families and children who are disadvantaged and socially excluded, primarily homeless people or people at risk of being homeless. Last year Novas supported more than 2,400 people nationally. More than half of these were from Limerick. Since opening its first service in Ireland in 2002 Novas has grown significantly and has been a great benefit to Limerick. Novas first opened in response to the needs of homeless people in Limerick City. Since then, the charity has grown considerably, with at least one new service being added each year. The organisation provides a range of services in the city including temporary accommodation, a family service, an out-of-hours service, long-term housing and a street outreach.
Novas is thrilled to be associated with this event with Communications Manager Una Burns stating that, "we try to provide homes for families and single people every day and an event like this highlights the importance of a happy home for everybody. We are extremely grateful to DFS and to Roisin Lafferty for hosting this lovely evening and for decorating our DIAL service in the city."
DIAL is a six-bed residential facility on the Ennis Road which provides a long-term, home-like environment for young adults aged between 18 and 24 years who are at risk of homelessness. The residents, who were formerly in care are considered particularly vulnerable to homelessness. DIAL works to prevent homelessness among this group by providing secure accommodation, life-skills programmes and support to engage in education.
Roisin Lafferty, who was recently appointed as DFS Brand Ambassador looks forward to visiting Limerick to host this special interiors design event in the DFS store in aid of much-loved local charity Novas. At this fundraising event, Roisin will be offering guests style tips on how design can help create #yourhappyplace. There will also be refreshments from Hook and Ladder and some wonderful spot prizes, and afterwards, Roisin and some of the Kingston Lafferty Design team will be available for one-on-one advice.
Roisin expressed her happiness at the choice to support Novas through this one of a kind event, "Novas Limerick offer an invaluable service to the community of Limerick. Homelessness is a cause very close to my heart and I am honoured to be able to aid such an important charity. This event shows the importance of a happy home for everybody."
Admission to the event is free, but in association with Novas, attendees are invited to donate for a chance to win €1,000 towards a DFS sofa of your choice, a Create by KLD consultation service worth €950, or a year's subscription to Image Interiors & Living. Money raised through this event will go towards furthering the progress Novas is making in lessening the homeless crisis evident in Limerick.
In addition, attendees will also receive 10% off purchases on the night. With almost 50 years of experience, DFS has an unrivalled reputation for high-quality, hand-crafted sofas to suit every style, home, and budget, so you're sure to find something to suit you.
To book your place to meet Roisin Lafferty in the DFS Novas fundraiser in store at Ballysimon Road, Limerick on Thursday, February 23 at 7 pm, please email [email protected] now as spaces are limited.
For more on Novas click here
For more on Roisin Lafferty click here
For more on DFS click here