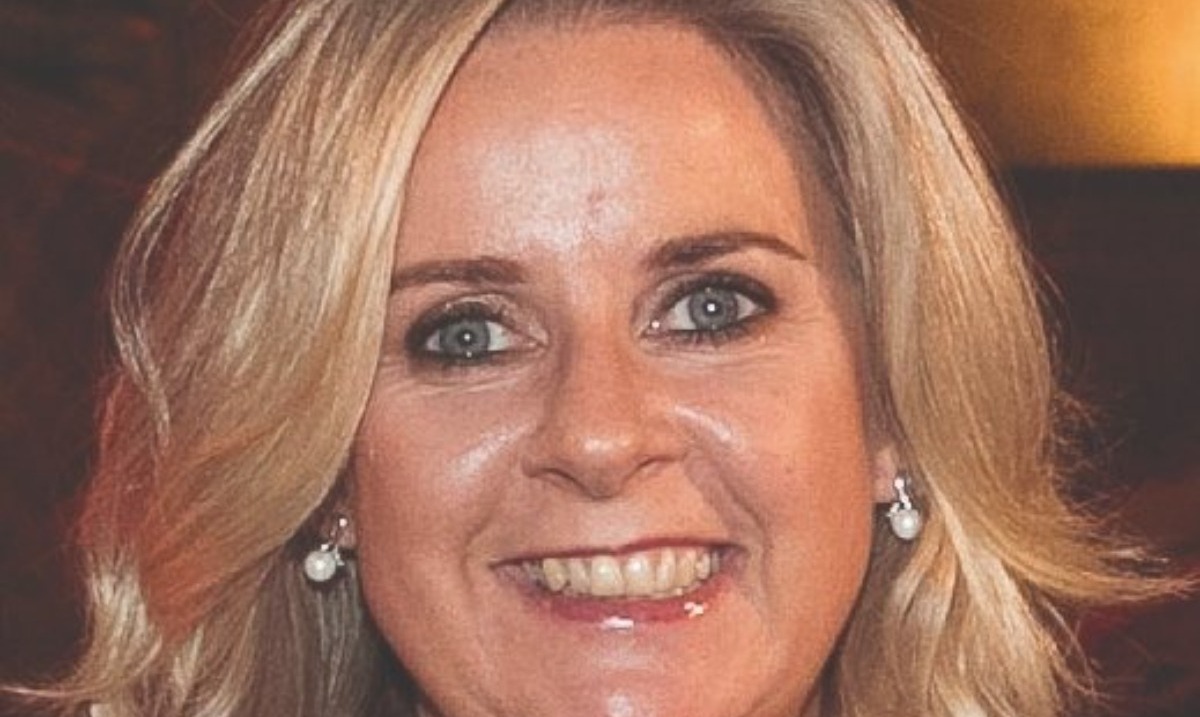 MIC Appoints Dr Lorraine McIlrath as Director of Equality, Diversity, Inclusion (EDI) & Interculturalism 
Dr Lorraine McIlrath has recently been announced as the first Director of Equality, Diversity, Inclusion (EDI) & Interculturalism at Mary Immaculate College (MIC).
MIC Appoints Dr Lorraine McIlrath as Director of Equality, Diversity, Inclusion (EDI) & Interculturalism
Dr Lorraine McIlrath has recently been announced as the first Director of Equality, Diversity, Inclusion (EDI) & Interculturalism at Mary Immaculate College (MIC).
Originally from Tipperary town, but based in Galway for the past few decades, Dr McIlrath brings a wealth of experience to this new role which will see her assume responsibility for delivery of the College's Gender Equality, EDI and Interculturalism strategies. This will include Athena Swan activity, alongside other relevant aspects of gender equality work, as well as diversity, inclusion and intercultural work, and coordination of efforts to address gender-based violence and sexual harassment, within a coherent and cohesive EDI context.
Speaking on her forthcoming appointment, Professor Eugene Wall, President of MIC said: "We are delighted to welcome Dr McIlrath to MIC. Throughout her career, she has been committed to the ongoing development of research and practice that underpins equality, diversity, inclusion and interculturalism in Ireland, Northern Ireland and through a number of international activities.
With a career steeped in addressing the public-good mission of higher education, Dr McIlrath will be a vital contributor to the long-held and fruitful commitment to social justice and social inclusion held by the College and expressed through the gamut of professional expertise applied by its staff in wide-ranging activities. We wish her all the very best in this role and very much look forward to working with her".
Delighted to join team @MICLimerick in January 2022 and work together to build on the strong traditions of inclusion and diversity. https://t.co/C6MxXl6oLN

— Dr. Lorraine McIlrath (@LMcIlrath) December 6, 2021
Since 2004, Dr McIlrath has coordinated the Community Knowledge Initiative (CKI) that was funded by Atlantic Philanthropies at the National University of Ireland, Galway, where she was responsible for developing inclusive approaches to civic engagement across the University. She founded and was Principal Investigator of Campus Engage, the national Irish network to support civic engagement within higher education, and funded originally by the Higher Education Authority. She developed the Youth Academy, a mini-university for 10-12 years olds in need of academic challenge at NUI Galway, working in particular with educational disadvantage. She supported the opening of a new community café based at the Institute for Lifecourse and Society (ILAS) called Saol Cafe as a partnership giving people marginalised from employment an opportunity to work. She has managed the development of the University of Sanctuary movement at NUI Galway and attained the official designation in 2019. This initiative supports refugees and asylum seekers to transition to and succeed at the University.
Dr McIlrath has led, and been involved in, a number of EU and internationally funded partnerships to look at the advancement of tools, research and pedagogies that support equality, diversity, inclusion and interculturalism. She was the Irish lead for the pilot of the Carnegie Foundation Framework for Community Engagement in partnership with the University of Massachusetts Boston and Merrimack College, supported by the Ireland Funds and Tufts University. She co-led the Tawasol Project that focused on service learning in the Arab World as a tool to enable intercultural communication; the creation of the British Council's College of Multicultural Education in Sochi, Russia; and the recently funded Steering Higher Education for Community Engagement (SHEFCE) Project that aims to develop societal impact tools for institutions of higher education.
She spent a decade in Northern Ireland at the Ulster University's UNESCO Centre for pluralism, human rights and democracy, teaching courses on the Northern Ireland conflict and peace process, developing curricular opportunities for Education for Mutual Understanding (EMU) for primary schools and Local and Global Citizenship with CCEA and DENI for Key Stage 3.
Dr McIlrath has published on the broad theme of civic engagement and the public good role of higher education in books and journals and has keynoted on her work internationally. She serves on a number of boards including the Talloires Network, Galway Chamber of Commerce (non-executive Director), Campus Engage (Chair), SCCUL Enterprises (non-executive Director), University Women's Network (Co-Chair), Universities of Sanctuary Ireland, and St Vincent de Paul Croi na Gallimhe Resource Centre (non-executive Director). She has volunteered extensively with several community-based organisations including Cope Galway, Chernobyl Children's Project, local homework and sporting clubs.
Speaking on her appointment, Dr Lorraine McIlrath said: "I am very excited to join MIC, to be part of the team and student body to strategically build on the strong tradition and foundations laid for equality, diversity, inclusion and interculturalism.
MIC has a long history of reaching out beyond the walls and including diverse people in programmes of study, engagement and research activities. My hope to is build on that commitment and fully embed an ethos and practice that is respectful of all people regardless of their backgrounds, support those facing systemic barriers and to build on the MIC culture that embraces and celebrates diversity in all its guises. I look forward to drawing on my own experiences in Ireland, Northern Ireland and my international work in Russia, the Middle East and across Europe, and also learning from the MIC team in developing contextually appropriate responses to all forms of inequality."
MIC was successful in receiving its first Athena Swan Institution Bronze award in March 2020. Since then the College has been working on implementing its ambitious four-year action plan. The Faculty of Arts is working towards submission of their bronze application in April 2022, which will be followed by the Faculty of Education.
Dr McIlrath will take up her new position on 10 January 2022.
For more information on Mary Immaculate College, see HERE
For more stories on Mary Immaculate College, see HERE