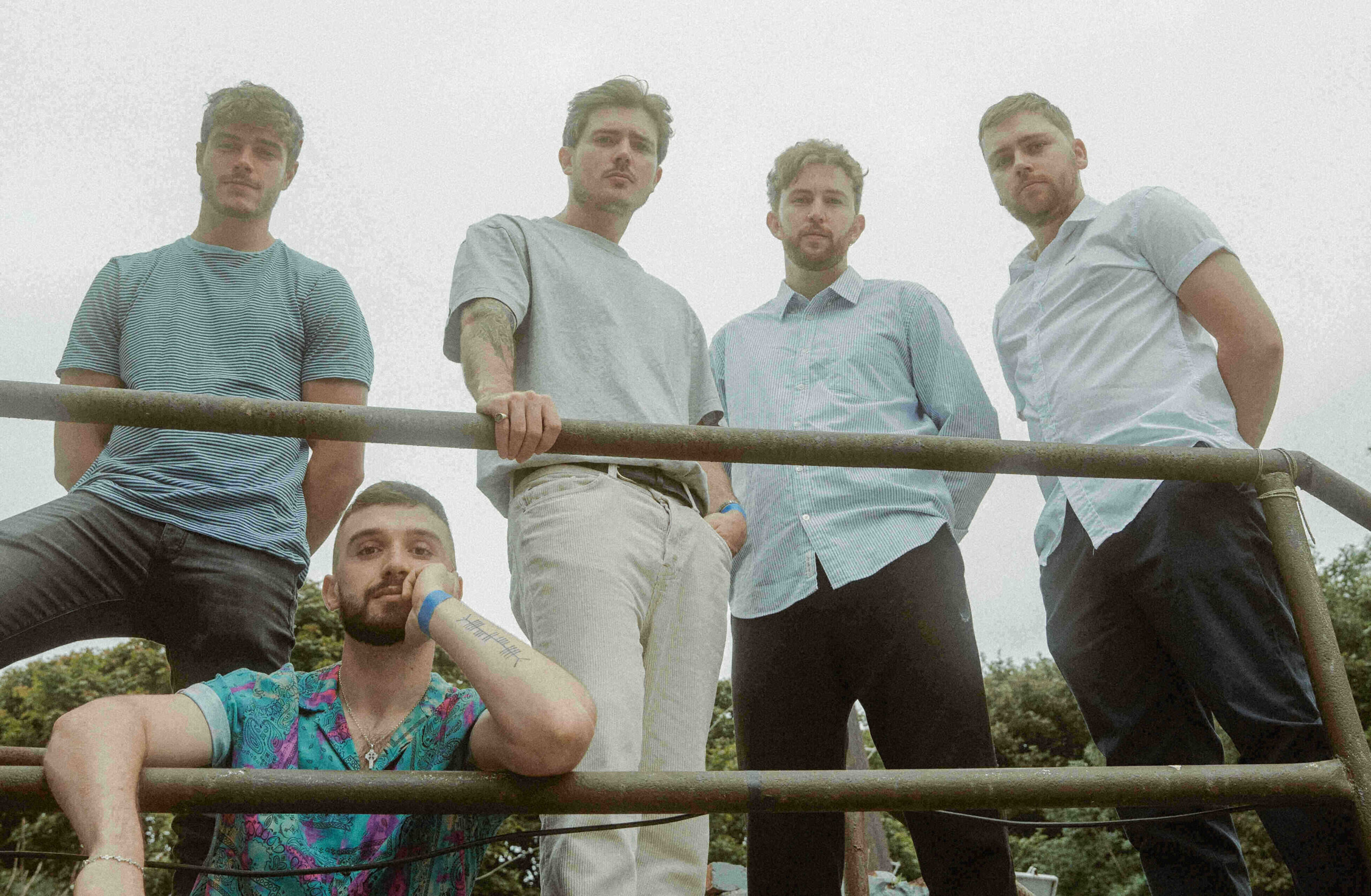 Dylan Flynn and The Dead Poets are back with their new single 'everything will be okay'
Dylan Flynn Single – Limerick Alt-Rock band Dylan Flynn and the Dead Poets have released their fourth single of 2021. Picture: Jamie Moore
Dylan Flynn and The Dead Poets are back with their new single 'everything will be okay'
By I Love Limerick Correspondent Ann Mc Donald
Limerick City 5-piece, Dylan Flynn and The Dead Poets, have released their fourth single of 2021, 'everything will be okay.'
The single is part of their 'crazy, how we live like this' collection.
The song comes recorded and produced by the Alt-Rock group themselves and came out on Limerick-based collective. BitDepth.
'everything will be okay' opens with glistening acoustics that are contrasted with dense and distorted electric guitars, reminiscent of late 90s Alternative Rock anthems.
The track is a fantastic example of how Flynn melds heavy guitar energy with his pop sensibilities, to create powerful and polished productions.
The booming bass line and infectious drums create a groove that you won't soon forget.
Speaking about the single, Dylan Flynn said, "This track is the first track we have ever released that wasn't played live first. I think that allowed us to experiment with new ideas in the production, which overall led to us creating a fresh sound. If you listen to this next to any of the tracks that came before it, it sounds very different."
The band, comprised of Dylan Flynn, Keagan Forde, Chris Britton, Gavin Murray and Emmett Ryan who all met in college, have been building momentum since 2019, capturing audiences' attention with their engaging live shows and polished productions.
Like many other Limerick artists, the band has gone down a DIY path, choosing to self-record and produce their own music. The 5-piece has been quickly gaining recognition in the Irish music scene, with their music being featured in Hot Press, Golden Plec and Indie Buddie.
So far in 2021, the Limerick band has gained nearly 25k streams on Spotify and has been played across major Irish stations such as Today FM, RTÉ 2XM and SPIN SW.
The lads supported The Frank and Walters on Saturday, September 4, and will be supporting New Dad in their Listowel and Limerick shows before their own headline show Upstairs in Dolan's on Friday, October 15.
They have one more single to be released before they release their full 'crazy, how we live like this' collection.
Tickets for their headline show at Dolan's are available HERE
To listen to 'everything will be okay' go HERE
For more stories on Dylan Flynn and The Dead Poets go HERE