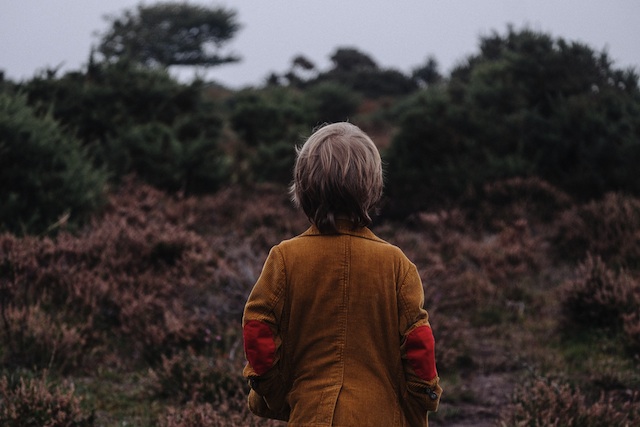 Eleanor McSherry Limerick Scriptwriter and Special Needs campaigner is making her multi-shortlisted short film script 'Minds Eye'
Eleanor McSheery is well known for her campaigning of special needs in Limerick but she is now branching out into the world of short film and script writing. Eleanor is currently fundraising for her new multi-shortlisted short film script, 'Mind Eyes.'
Eleanor wanted to incorporate her passion for helping children with disabilities into the film which she so rightly did. The short film, Minds Eye has been referred to as being "a poignant and heart-warming drama that follows Robbie as he meets the challenge of his first day at school in his own unique and inimitable way."
This script has been shortlisted for award twice in Dublin's Film base and at once Galways Short film script awards. It also was nominated for the Waterford Film Festivals short script award.
Eleanor had this to say about her short film, Eleanor "I want to create a short live action film in Limerick that will focus on a young child with autism and how he copes during his daily life. I will use the medium of film to show how uniquely a child with autism sees the world." Eleanor McSherry
Eleanor continued to say, "The film will be filmed and edited by predominantly Limerick Arts and Culture Film Strand members and with local artists. The first cast and crew screening of the film will be a special screening for the members of the Limerick charity Dóchas: Hope for People with Autism. The script was inspired by my final year documentary 'I am me!' which a lot of the parents from Dóchas contributed to. This film will be distributed to film festivals and will be accessible to Dóchas, Irish Autism Action, Special Needs Parents Association and my students at UCC." Eleanor McSherry
Eleanor McSherry will be working with two extremely successful producers, Keith Bogue and Meave McGrath. Keith has been short listed for many awards for his successful short films screened in, Cannes, Galway, Dublin, Dingle, Cork, Glastonbury, Pervolia and Kerry. He is also head of the Limerick Arts and Culture Exchange Film Strand.
Maeve McGrath has produced and written short films through Sidhe Film her production company.  The films have screened all over the world as well as Ireland.  Not only is Maeve a producer/writer she is also an actress and the last film she acted in, Brooklyn, has not only won many awards but also a number of Oscar nominations. Eleanor McSherry
Mind Eyes by Eleanor McSherry is a non-profit short film honoured by the Irish Film Making Community. Eleanors script has gotten quite a lot of interest from other film making socities and companies however she has chosen to stick with her heart and her home, Limerick. Eleanor continued on to say, "I made a promise to eminent filmmaker, Irish film producer, Galway Film Fleadh founder and Ex-Head of RTE Light Entertainment, Lelia Doolan that I would make this film myself and direct it."
If you would like to get in contact with Eleanor She will be hosting a coffee morning in Central Buildings CB1 (beside the White House Pub) on O'Connell Street from 11am to 1pm on Saturday March 12. If you are unable to attend the event you can also donate to the Indegogo online fundraising campaign.
Watch this space we may have another Oscar nominee on our hands with this spectacular up and coming film!!
You can donate to the Indegogo campaign by, clicking here
You can follow Minds Eye's journey on Twitter
For more related stories by I Love Limerick, click here