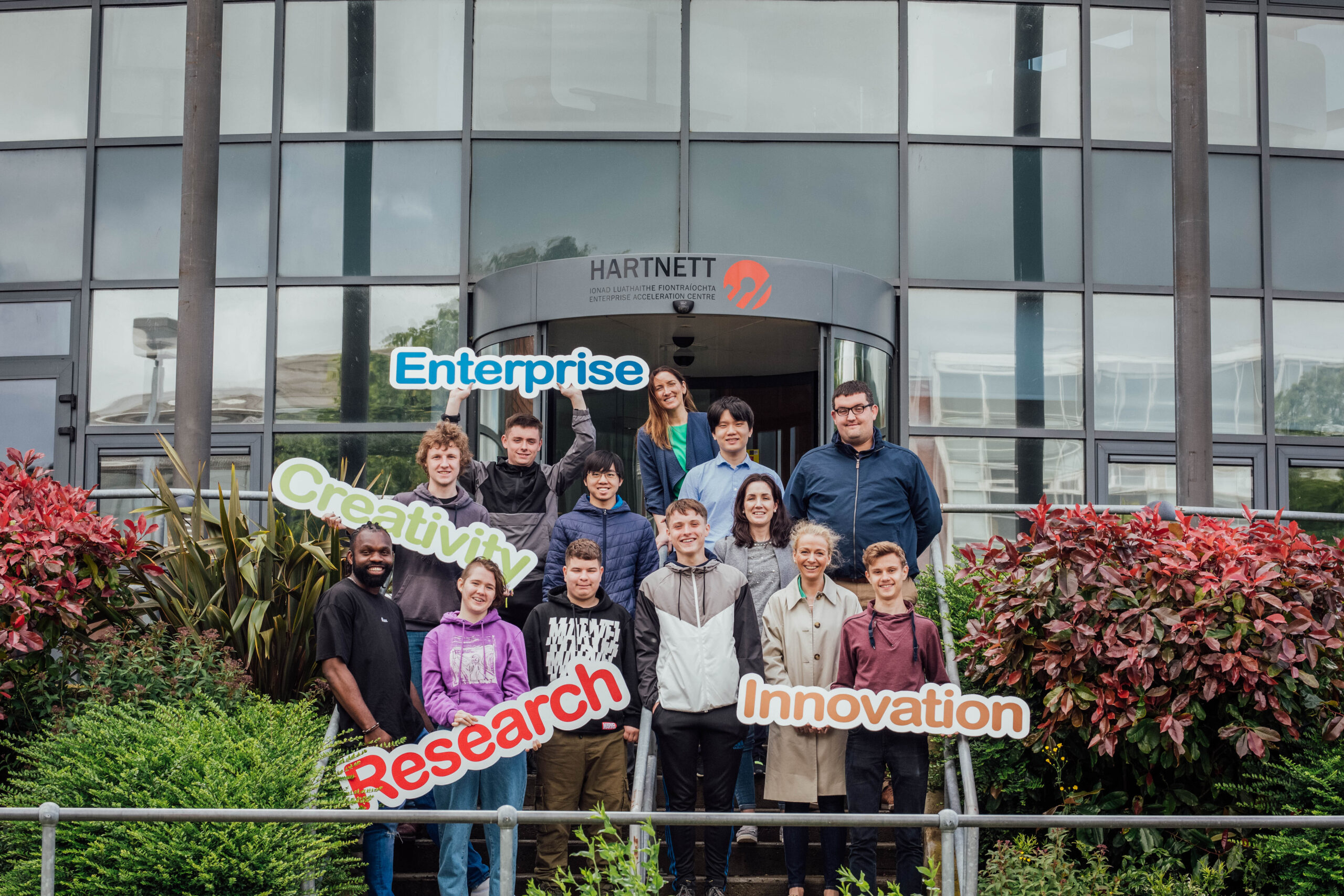 Call for post-primary students to EMPOWER their creative and entrepreneurial skills with MIC & TUS
EMPOWER 2023 comes to MIC & TUS. Call for post-primary students to EMPOWER their creative and entrepreneurial skills with MIC & TUS Pic. Brian Arthur
Post-primary students from across the MidWest will be encouraged to nurture their creative and entrepreneurial skills this June with the EMPOWER 2023 programme
Developed by Mary Immaculate College (MIC) and Technological University of the Shannon (TUS), the free programme will take place across two weeks in June.
Funded by the Higher Education Authority (HEA), EMPOWER 2023 is designed to support young creative problem-solvers tackling local and global challenges. Participants will be presented with the UNESCO Sustainable Development Goals and are asked to consider the issues arising from the SDGs that they feel are most pertinent to them and look at possible solutions to these issues. Throughout the week, the students  work in teams on the development of a product or service to address the need that they have identified. On the final day of each of the programmes, students then present their business idea to be in with a chance to win great prizes across categories including 'Overall Winner', 'Best Innovation' and 'Most Creative Pitch'.
Now in its seventh year, the ever-popular programme for students across the region is growing from strength to strength. Each week of the programme participants are taken through a wide range of innovative and creative activities and workshops that encourage entrepreneurial thinking, leadership, active citizenship, problem solving and product/solution development. Students will also receive mentoring from entrepreneurs and innovators who will support them throughout the week as they work on their projects to uncover challenges and develop solutions.
This year the Limerick week includes a visit to the MIC CRAFT Maker Space, The Design Factory hosted at TUS and TUS LSAD Maker Space where they will have the opportunity to partake in CAD, 3D printing and laser cutting to help them prototype their ideas as well as participate in virtual reality sessions.
The programme also has an off-site visit for the Tipperary week where participants are hosted by Fiserv in Nenagh, a significant and leading global award winning fintech company, where they will learn about the company and also have the opportunity to work on their projects with Fiserv staff.
Trish O'Sullivan,  Enterprise and Community Engagement Manager at Mary Immaculate College, commented that, "Each year EMPOWER endeavours to deliver a fun, exciting and interesting entrepreneurship programme for young people that also encourages active citizenship.
"By having students work on a solution to a pressing societal issue,  through recognising the needs and demands of those affected by the issue, it empowers and encourages students to be entrepreneurial and creative in their thinking.  Giving students the opportunity to meet with entrepreneurs and to visit local companies and work with the staff there is also hugely beneficial to participants but equally the social and personal development aspects of the programme – having fun, meeting new people, teamwork, new experiences – are just as important."
Gillian Barry, Head of Innovation and Enterprise at the new Technological University of the Shannon (TUS), said, "We're thrilled to announce the 7th year of the Empower programme. This is a dynamic student entrepreneurship and innovation camp that ignites creativity, develops critical thinking and fosters innovation in young minds. Our goal is to empower the next generation of problem-solvers by equipping them with the skills and mindset needed to identify challenges and develop innovative solutions. Empower is more than a camp – it's a journey of discovery, where learning is fun and exciting. We believe that the experience gained at Empower will be transformative for all participants, enabling them to become confident, resilient problem solvers, and we look forward to witnessing the brilliant ideas and innovations that emerge across both weeks of the camp this year."
This free programme will take place in Limerick from Tuesday 6th to Friday 9th of June and the Tipperary programme will be held in Thurles this year between the 20th and the 23rd June. 
Register on Eventbrite for Limerick here
Read similar stories here.