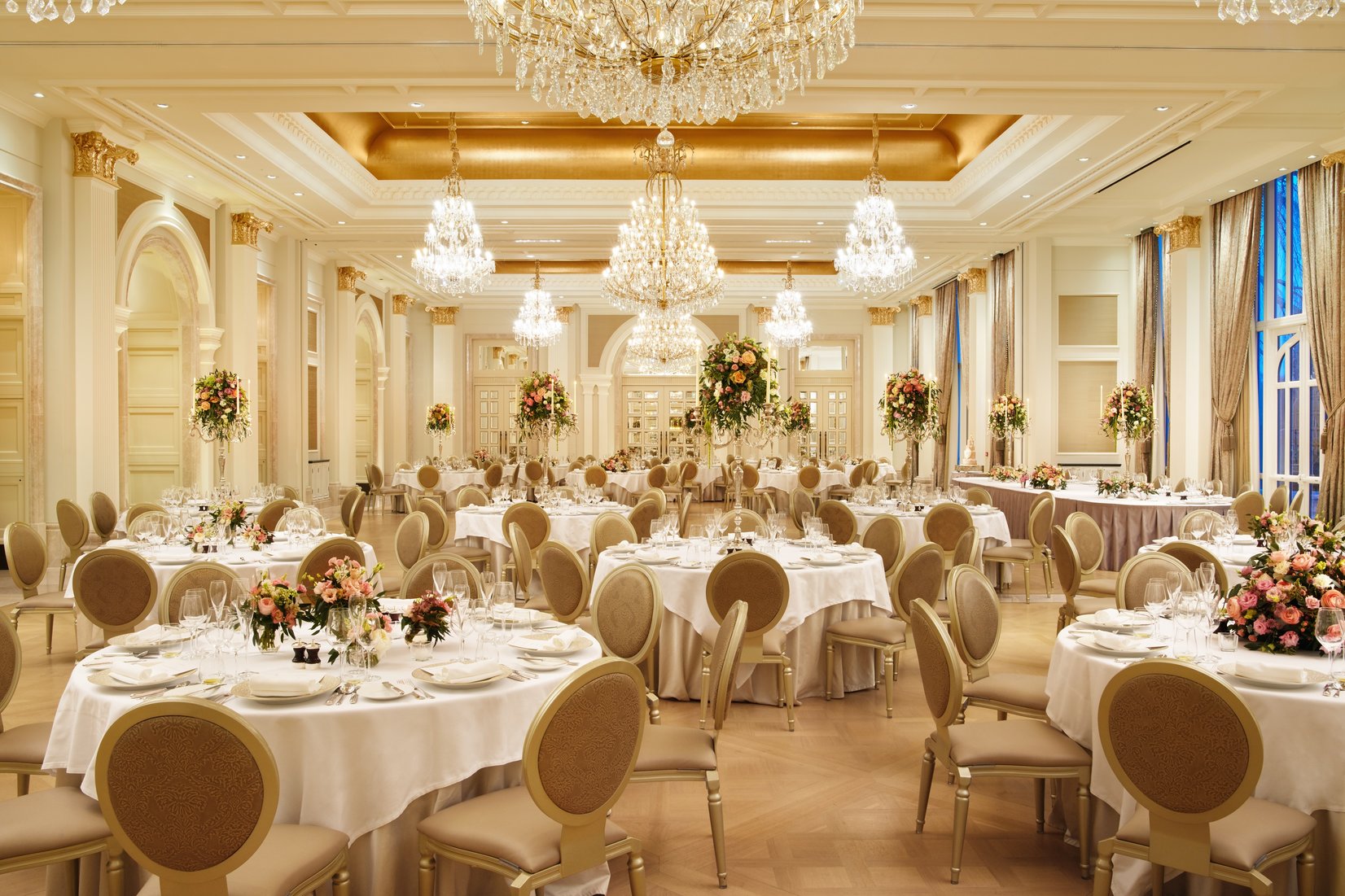 Ireland and Adare Manor hosts Global 'Luxury Wedding and Event Business Summit' Engage!18 set to attract 250 world leading industry experts to Ireland
Ireland and Adare Manor hosts Global 'Luxury Wedding and Event Business Summit' Engage!18 set to attract 250 world leading industry experts to Ireland
Adare Manor, the 5* resort recently voted 'Hotel of the Year 2018' at the world-renowned global Virtuoso 'Best of the Best Awards', is delighted to welcome Engage!, the global 'Luxury Wedding and Event Business Summit', which attracts 250 worlds leading wedding, event and business industry experts to Ireland this week.
Engage! Summits, designed for committed wedding and event industry professionals, brings together thought leaders from the luxury event and wedding industry with event professionals from around the world for three days full of inspiration and opportunity. From special events hosted for Royalty, Presidents, world-leading luxury brands and Fortune 500 companies, to intimate private weddings and parties – the experience of these industry icons is unmatched.
Founded by Kathryn Acre and Rebecca Grinnals, attendees have the opportunity to learn from the world's top wedding, event and business innovators, in order to strategically advance their business with innovative ideas, practical solutions and partnerships. Those in attendance also have the opportunity to establish new relationships and network with industry trendsetters from around the globe.
Since 2008, Engage! has brought together almost 6,000 luxury wedding and event professionals from all over the United States and over 50 countries, including Australia, Canada, Great Britain, Italy, Russia, Brazil, China, Ireland, Kuwait, Mexico, Columbia, South Africa, Turkey, the United Arab Emirates, Cyprus, Greece and many countries in the Caribbean.
Speaking today, Paul Heery, General Manager at Adare Manor said:
"We are delighted to welcome the Engage! team and delegates to Ireland and Adare Manor. This global industry leading event attracts the best of the best from around the world, who come together to discuss and share innovative ideas. One of the most popular industry events in the global calendar, it allows for open and honest networking in a non-client and non-competitive environment. Careful attention is paid by Engage! to create an intimate atmosphere for every individual attending that blends structure and downtime, and here at Adare Manor, this is what we do best. We take great pride in hosting this international delegation as we believe it is a huge opportunity for Adare Manor, Limerick and Ireland to have this summit here in Adare. The opportunity to showcase what we have to offer for destination weddings and events worldwide is immense".
The event is being supported by many Irish stakeholders, including Failte Ireland, Limerick City and County Council and Xena Productions.
Kathryn Acre and Rebecca Grinnals from Engage! 18 said:
"We believe in the magic of connection – of bringing together like-minded souls in a supportive environment, with the chance to inspire each other, challenge each other, and grow as an industry. In order to achieve this, it is very important for us to host in a suitable luxury resort that has scale and award-winning service with complimenting wonderful intimate surroundings. We are delighted to come to Ireland and Adare Manor, 'Hotel of the Year 2018' and we hope this magnificent backdrop will set the scene for an all inspiring Summit and an everlasting Irish relationship".
Speaking about Fáilte Ireland's work to target the overseas wedding market, Head of Commercial Development, Paul Mockler, said:
"We know that the overseas wedding market already generates around €70m in revenue for Ireland – in addition to the estimated €150m in spend which comes from overseas wedding guests. At Fáilte Ireland, this is a market we're keen to tap into as it has the potential to bring even more revenue to our shores, particularly to the regions. This market also has the ability to bring off-season business to regional Ireland, another core focus of Fáilte Ireland's wider work.
"This is the first time Ireland has hosted an event like Engage!, and this week's conference will give us the unprecedented opportunity to directly target 250 influential wedding planners. I'm confident that the top-quality Irish suppliers presenting at Engage! will provide these buyers with countless reasons to sell Ireland as a premier and unique wedding destination to their clients".
The Engage! Summits are consistently over-subscribed and this event is no different. Coming to Ireland from around the world, the Engage! the speaker line-up includes some of the biggest and most world-renowned industry leaders – including:
Bryan Rafanelli of 'Rafanelli Events' with a portfolio of clients, including Chelsea Clinton's wedding, and Christmas at the White House. Bryan's accolades include 'Trendsetter of the Year' and 'Top 40 under 40' and is a regular contributor to the Wall Street Journal, The New York Times and the Washington Post.
Matthew Robbins of 'Matthew Robbins Designs' was voted one of America's Top Wedding Planners on Harpers Bazaar's best of the best. Matthew's public corporate clients include Martha Stewart, Vera Wang and The Royal Foundation of the Duke and Duchess of Cambridge and Prince Harry. Examples of Matthew's work include the transformational design of the Rockefeller Centre in New York. Matthew is also known for his contributional editing roles, including with Martha Stewart Weddings Magazine, Flower Magazine, Sweet Paul Magazine and Martha Stewart Living.
Jes Gordon of 'Jes Gordon / Proper Fun' has multiple signature style designs, which include collaborating and assisting on major film sets, including 'Interview with a Vampire' and 'Dead Man Walking'. Jes's client has included Madonna, Barbara Streisand, Harrison Ford, Nicolas Cage, JFK Jnr, Woody Allen, Mel Gibson, Elton John and Sting.
Bruce Russell of 'Bruce Russell Ltd' is renowned for transformational designs of the famous London Savoy and the New York Plaza. Bruce's accolades including 'Wedding Designer of the Year' from Elle Magazine. Bruce obtains regular features in magazines such as Tatler UK and Mayfair Magazine, and co-stars in RTE's show 'My Big Day: Home and Away'.
Mary Blum of 'Blum Associates' has a portfolio of clients which include the Rochefeller family, Billy Joel, Kevin Bacon and Ben Stiller. Marcy has been extensively featured in international print and broadcast media including The New York Times, Vanity Fair, Women's Wear Daily, Vogue, The Oprah Winfrey Show, Good Morning America and various Japanese talk shows.
Ireland's Tara Fayof 'Xena Productions' has a long established track record of creating events and weddings for private individuals and bespoke events for corporate clients. With multiple accolades in wedding and events planning, Tara and Xena Productions have been applauded and featured in many media outlets, including Martha Stewart Magazines, Brides, Destination I Do and Hello. Tara co-stars in RTE's show 'My Big Day: Home and Away'.
Ireland's Peter Kelly of 'Weddings by Franc' is most notably known for his popular Irish TV series' 'Brides of Franc', 'Franc DIY Brides', and most recently 'Say Yes to the Dress, Ireland'. Events by Franc work with companies to bring ideas and concepts to life. Clients include Diageo, the FAI, Aviva, Aer Rianta, Dunnes Stores, Toyota and Mater Private. Franc also creatively directed the historic visit of Her Majesty Queen Elizabeth II.
Colin Cowie of 'Colin Cowie' has provided strategic event designs for clients of Royalty, Hollywood and Wall Street, and executive client including, Jennifer Lopez, Kim Kardashian, Nicole Kidman, Demi Moore, Warner Bros, CBS and the Whitney Museum. Previous events including the grand opening of the Cosmopolitan in Las Vegas, Palm Island Dubai and Oprah Winfrey's Legends Ball.
Sarah Haywood of 'Sarah Haywood' is the UK's number one bridal author and was the international commentator for Prince William, Duke of Cambridge's marriage to Catherine Middleton, Duchess of Cambridge in 2011. Accolades including 'Most Sought-After Wedding Planner' by TIME Magazine, 'Most Highly Rates Celebrity Wedding Planner in the World' by Paris March and 'Most Sought-After Nuptial Artist' by Harper's Bazaar. Business Insider has even recommended Sarah as the 'billionaires' wedding planner for her creation of events they describe that "millionaires often can't afford. Sarah is a regular contributor on CNN, ABC, BBC, NBC, Piers Morgan and Sky.
Nathalie A. Cadet James of 'Luxe Fete' has organised luxury events for clients including Hilary Clinton, Christian Dior, Gucci and Prada.
Rishi Patel of 'HMR Designs' is noted for his innovation and commitment to the unconventional, and clients including even hosting for President Barack Obama and Fortune 500 corporate events.
Carrie Goldberg, Digital Travel and Weddings Editor at Harper's Bazaar is a global expert on the very latest of trends and wedding events taking place around the world. Carrie previously worked with Martha Stewart Weddings Magazine, and since joining Harpers Bazaar, Carrie has been credited and overseen many of the accolades Harper's has received.
Shira Savada, The Real Weddings Editor of 'Martha Stewart Weddings' is a leader in the sector working with real couples and talent. Shira works closely across all departments of the magazine and digital platforms, and with a reach of over 5.5 million readers per issue, Shira recognises the importance of market-leading content.
For more information on Engage! 18, go here
For more stories on Adare Manor, go here