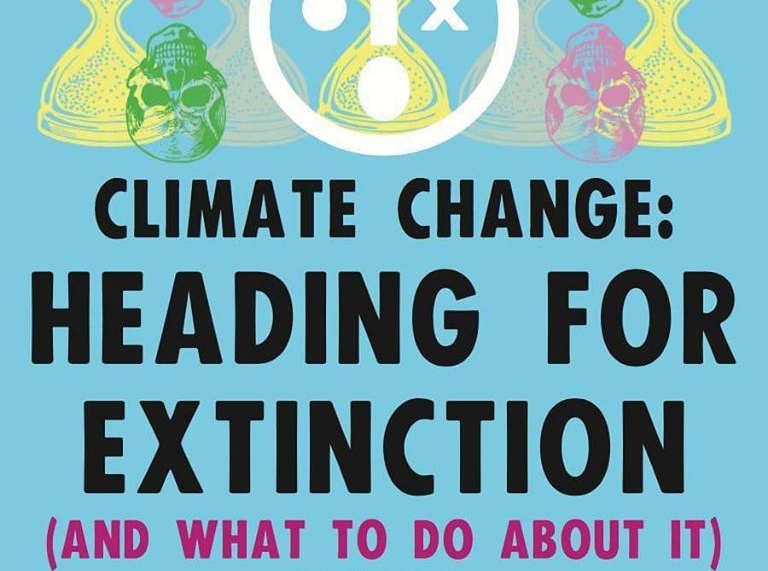 Extinction Rebellion Limerick to encourage locals to get involved and help stop the climate crisis
The Limerick Branch of Extinction Rebellion, an international movement that uses non-violent civil disobedience to achieve radical change in order to minimise the risk of human extinction and ecological collapse
Extinction Rebellion Limerick to host talks and training to encourage locals to get involved and help stop the climate crisis
Extinction Rebellion Limerick is an international movement that uses non-violent civil disobedience to achieve radical change in order to minimize the risk of human extinction and ecological collapse. Extinction Rebellion will be hosting a number of public talks and training sessions over the coming months in the hopes of encouraging and engaging the public to get involved in the movement and help stop the current climate crisis.
The September catalogue of free events consists of:
A public talk: Climate Change – Headed for Extinction and What to do about it, which will take place on Thursday, September 12 at 7 pm in Ormston House, Patrick, Street Limerick. In this public talk, members of Extinction Rebellion will share the latest climate science on where our planet is heading, discuss some of the current psychology around climate change, and offer solutions through the study of social movements.
Supporting the Global Climate Strike, the strike is taking place on Friday, September 20 from 1pm to 3pm beginning in Arthur's Quay Park it includes a short march and public speakers.
NVDA Training: Non-violent direct action training is free training that will cover the practice of non-violent techniques such as how to de-escalate tense situations and how to interact with the authorities, along with affinity group formation and action planning. NVDA Training is happening on Saturday, September 28 from 11 am – 4 pm in Ormston House, Patrick Street, Limerick. Although training is free, places must be booked in advance and can be done so via Eventbrite. People are also asked to bring a packed lunch.
Geraldine Exton, Chairperson of Extinction Rebellion Limerick Rebellion said, "Our planet is burning. Extreme heatwaves, major storms, consistent flooding, and failed crops are spreading across our planet. Species are hurtling towards extinction, and we have a role to play to stop this from happening. As our teenagers and young people have led the way, we in Limerick feel it's time to stand up and do what we can to send out the message that enough is enough. Please join us at one of our many upcoming events to learn more about how you can do your bit to help"
For more information on Extinction Rebellion Limerick click here
For training booking information click here
For more stories on community and awareness click here