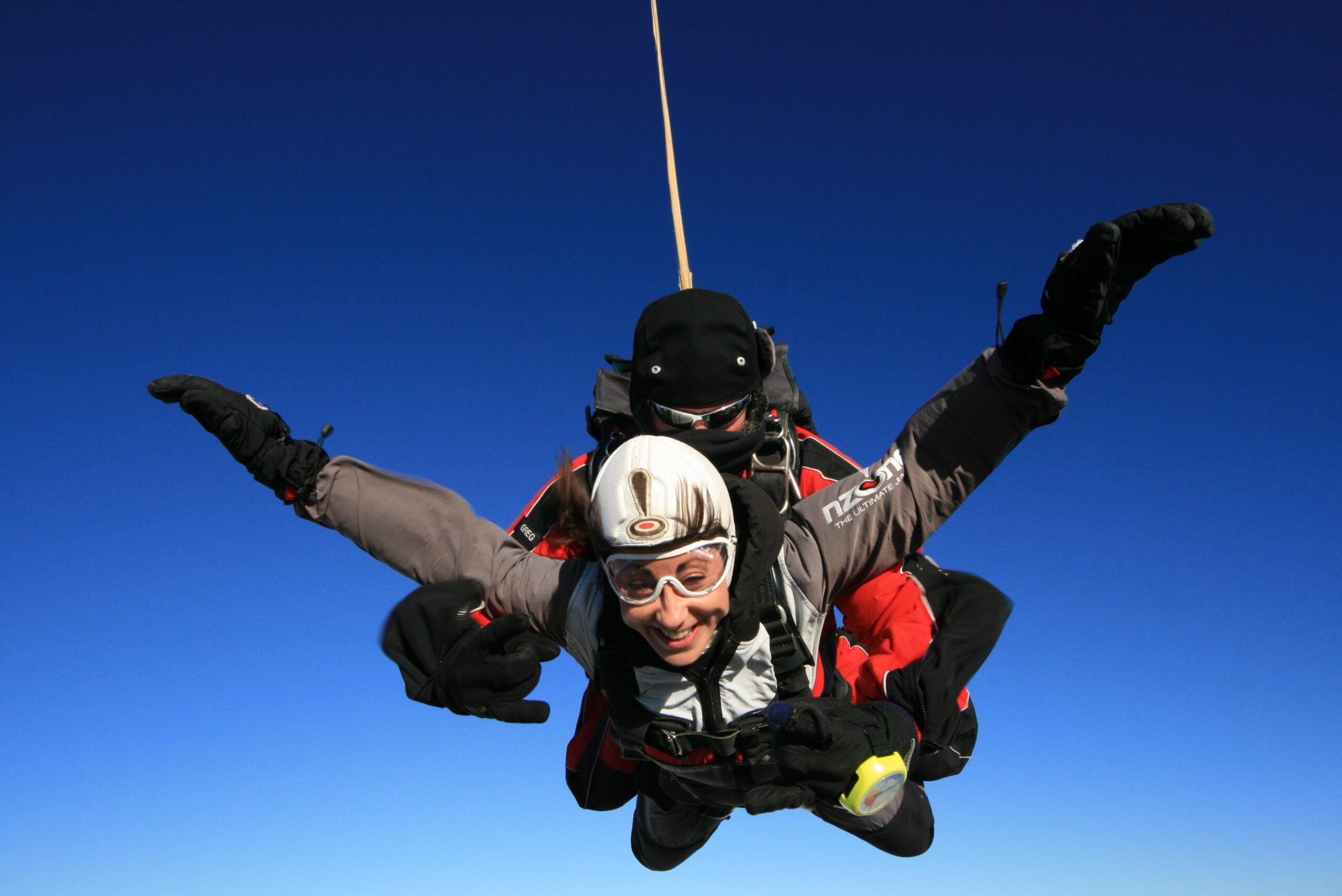 The incredible true story FREEFALLING takes flight on the Belltable stage this June 13-15
FREEFALLING the incredible story takes flight at the Belltable this June 13-15
An extraordinary true story, brought to life in an incredible way, FREEFALLING captures the joy of living life to the full, and the terror of being trapped in a body that refuses to function
Imagine you're travelling the world You're jumping out of planes, diving with sharks, living your best life until.. your body stops working, and no one knows why. You're stranded on a tiny island, in need of a ventilator and time is of the essence. You have to be evacuated by air and then the ground starts shaking……
This is an extraordinary true story, brought to life in an incredible way. Adrenaline-filled, aerial flight captures the joy of living life to the full, and the terror of being trapped in a body that refuses to function.
You couldn't make it up!
Georgina Miller, Writer and Performer of Freefalling said: "I've been dreaming of telling the story of Freefalling on stage for over a decade. I'm incredibly grateful for the Lime Tree Theatre|Belltable's support for the play, from the initial commission and development stages during my time as Artist-in-Residence last year through to its current production stage. I pinch myself daily that Rough Magic, one of the most celebrated and respected theatre companies in the country, is co-producing the show and the opportunity to work with their legendary Artistic Director Lynne Parker is a joy. And by bringing in the aerial expertise of Fidget Feet Aerial Dance Company here in Limerick we've managed to lift the show to thrilling new heights".
Louise Donlon, Executive Director of the Lime Tree Theatre | Belltable said: "Following on from the success of Red Army by Limerick writers Helena Close and Marie Boylan last October we couldn't be happier to support Georgina Miller with her new play Freefalling this June. We want to continue to tell Limerick stories and keep the arts sector in the mid-west region thriving, now all we need is Limerick audiences to come out and support us!"
Creative Team:
Georgina Miller Writer / Performer
Lynne Parker Director
Emma Fisher Set Design
Zia Bergin-Holly Lighting Design
Gemma Morris Costume Design
Fiona Sheil Sound Design
Chantal McCormick Aerial Choreography
Freefalling was a Lime Tree Theatre | Belltable commission as part of Georgina Miller's Artist-in Residency at Belltable in 2022.
The three performances in Belltable are previews ahead of its official opening at the Cork Midsummer Festival this June.
Booking Details:
Belltable, Limerick
Tuesday 13 – Thursday 15 June, 8pm
Tickets €22 here.
90mins (no interval) Age 12+
Find more events here.