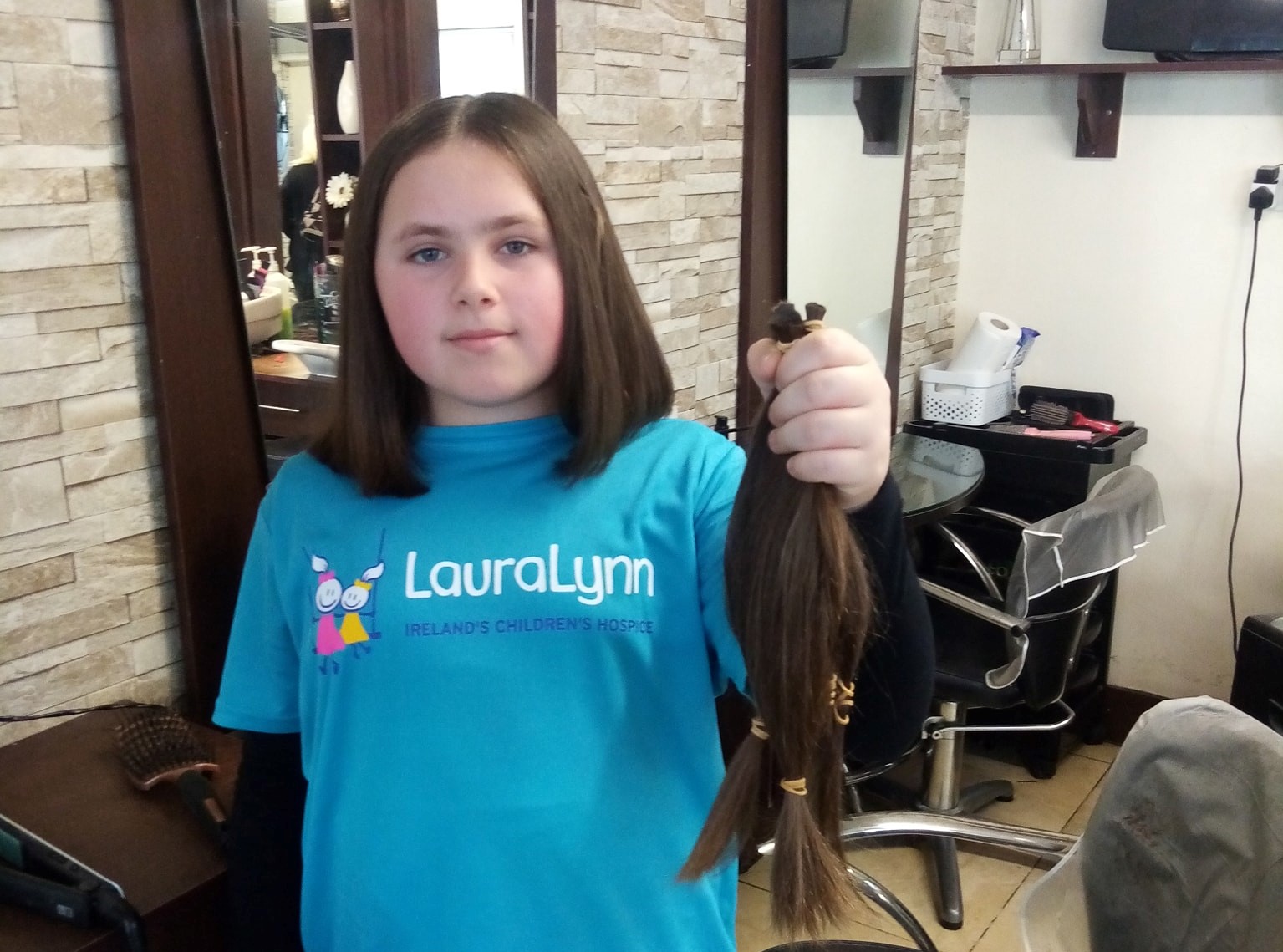 Limerick girl Freya Griffin donates her hair to the Little Princess Trust in aid of LauraLynn
Freya Griffin donated her hair to the Little Princess Trust and raised over €500 for LauraLynn.
Limerick girl Freya Griffin donates her hair to the Little Princess Trust in aid of LauraLynn
By I Love Limerick Correspondent Ann McDonald
Young Limerick girl Freya Griffin has undergone a huge transformation in aid of the Little Princess Trust and LauraLynn.
The brave 11-year-old has donated 4 ponytails worth of hair to the Little Princess Trust, who will use her hair to make wigs for children who have lost their hair.
"We have always received fantastic support from people in Ireland. And we are delighted to be working with salons in the country to provide our free wig service to young people with hair loss. I would like to thank everyone at LauraLynn for the brilliant support which keeps our free service available to so many children," Wendy Tarplee-Morris, founder of The Little Princess Trust said.
Freya made the decision to donate her hair because of her little brother Josh who lost his hair to Lymphoma cancer as a baby.
"Her pride and joy, the bond Freya has for her brother is second to none. In fact, Josh is Freya's inspiration to donate her hair for charity," her mother Debbie Cropper explained on Facebook.
"Joshua suffered from lymphoma when he was three and, due to treatment, lost his hair. Freya, being only three years older, was brought up to understand this horrible disease and has always said that she wanted to donate her hair to another child who needs it more than her."
Debbie organised a fundraiser on Facebook in aid of the LauraLynn Locks of Love fundraiser in the run-up of Freya's donation, which raised an incredible €523 in just 33 days.
LauraLynn aims to provide a community of care that delivers evidence-based, personalised services to children with palliative care needs, complex care needs, complex disabilities, while also providing family support services and a home to their residences where quality-of-life is paramount.
The hospice began in 1923 as the Children's Sunshine Home where medical care to children with acute rickets was provided. In 2006, The Children's Sunshine Home Hospice Project merged with LauraLynn Children's Hospice Foundation to maximise fundraising efforts and realise their shared vision of establishing Ireland's first children's hospice.
The LauraLynn House was officially opened in 2011 by then President of Ireland, Mary McAleese.
For more about LauraLynn's Locks of Love, go HERE
For more inspirational stories, go HERE