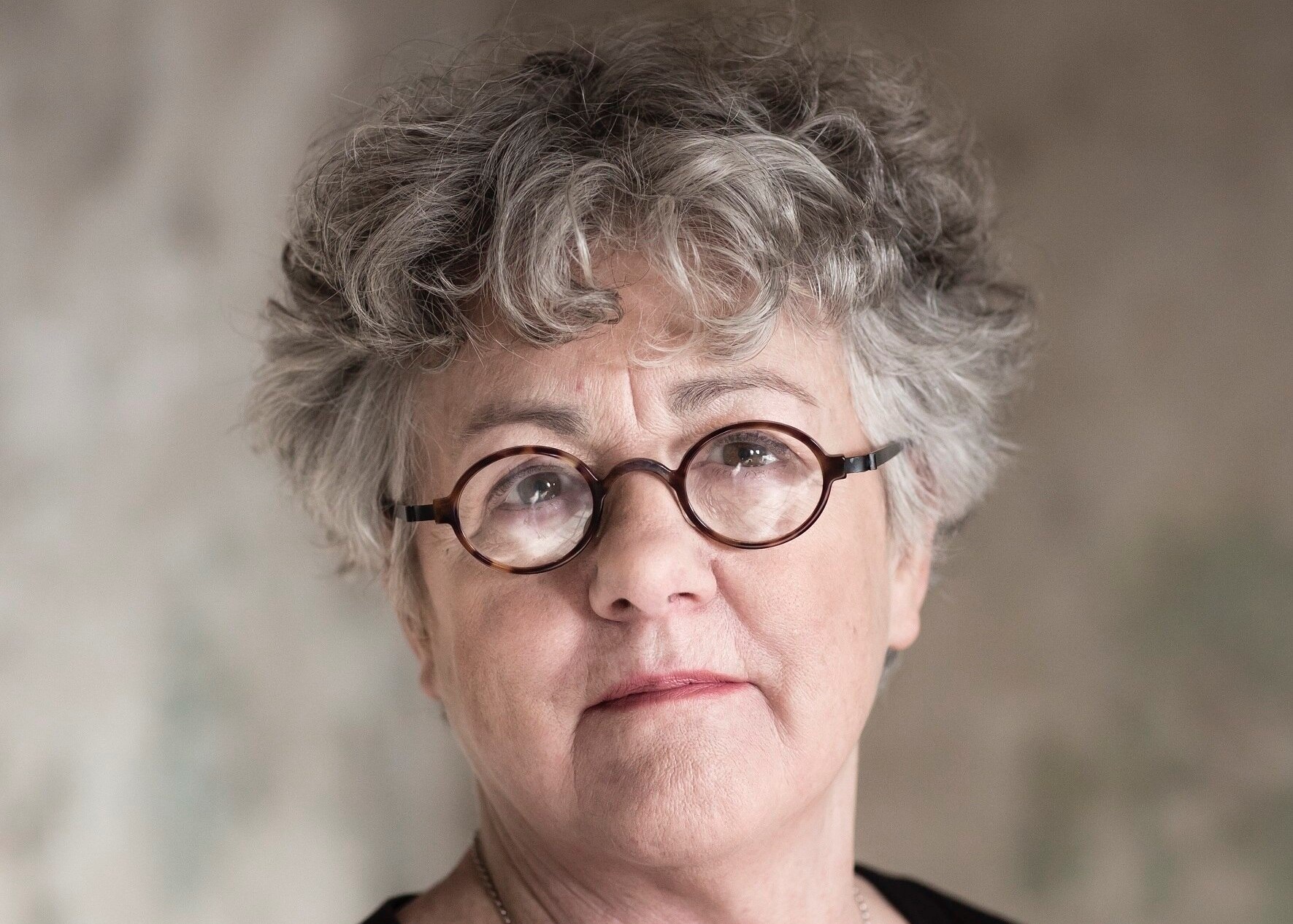 Renowned Theatre Director Garry Hynes to lead line-up at Irish Women Writers' Network Virtual Symposium
Garry Hynes pictured above will lead the line-up at Irish Women Writers' Network Virtual Symposium
Renowned Theatre Director Garry Hynes to lead line-up at Irish Women Writers' Network Virtual Symposium

Acclaimed Irish theatre director Garry Hynes will lead the line-up at next month's Irish Women Writers' Network (IWWN) Collaborations & Networks symposium.
Hynes, a co-founder of the Druid Theatre, Galway, is one of Ireland's leading theatre directors and was the first woman to win a prestigious Tony Award for the direction of a play. She will be interviewed by IWWN team member Dr Anna Pilz (Marie Curie Fellow, University of Edinburgh) in a conversation that will focus on Hynes' #DruidGregory programme, a Galway 2020 commission that gave audiences the rare opportunity to see Lady Gregory's dramatic work performed in iconic locations across County Galway. This unmissable virtual event will delve into both the inspiration behind #DruidGregory and audience responses to it, and will also tap into wider questions surrounding Gregory's legacy and relevance to Ireland's theatre landscape past and present within the context of ongoing debates about Irish theatre and gender.
The keynote interview with Hynes is one of many events taking place during the IWWN Virtual Symposium, to be held on 3 and 4 September. Conducted virtually due to COVID-19, this international event will explore the various ways in which Irish women writers engaged in and developed diverse creative collaborations between 1880 and 1940 in order to produce a wide range of works. The creative innovations and collaborative processes across genres and media that Irish women were involved in during the period will be of central importance to the symposium, including the various personal and professional networks and strategies women used to establish themselves as writers both at home and in transnational contexts.
According to co-founders of IWWN Dr Sinéad Mooney and Dr Kathryn Laing (Mary Immaculate College, Limerick): "Irish women writers are at the vanguard of Ireland's contemporary literary scene, but the rich web of Irish women's writing that precedes the current moment remains relatively unknown, unacknowledged and unexplored, particularly by the wider public. As such, these events will be of interest to both scholars and lay enthusiasts. The involvement of a prominent figure like Garry Hynes is testament to the importance and appeal of the symposium's scope and content."
NEWS: Acclaimed #theatre director, @garryhynes of @DruidTheatre, will be interviewed as part of a range of events at the Irish Women Writers' Network (@IWWNetwork) Collaborations & Networks virtual symposium on 3 & 4 Sept. @KSLaing1

Read more: https://t.co/8yCcacOXah pic.twitter.com/xfpJxoYQ6x

— Mary Immaculate College (MIC) (@MICLimerick) August 11, 2021
In addition to thematic panels designed to function as works-in-progress sessions, the programme will feature three online events that will be open to both academics and the general public, who can register via Eventbrite HERE.
These events include the interview with Garry Hynes and a round-table discussion on 'Irish Women's Writing Past & Present in the North American Context', presented in collaboration with the New York Irish Centre, and chaired by Limerick-born George Heslin—Director of the NYIC and founder and former Artistic Director of Origin Theatre Company. Both of the aforementioned events were organised by network team member Dr Julie Anne Stevens (DCU). There will also be a virtual book launch of IWWN's latest publications in the Key Irish Women Writers; Irish Women Writers: Texts and Contexts Series and works written by IWWN members and symposium delegates, including Deirdre Brady's Literary Coteries and the Irish Women Writers' Club (1933-1958).
The Irish Women Writers' Network 1880-1920 is a professional academic body that aims to facilitate international and interdisciplinary connections and exchanges between researchers recovering and studying the lives and work of Irish women writers. The network organising team has an international profile (Ireland, US, UK and Europe), but also strong Limerick connections with members based at Mary Immaculate College (Deirdre Flynn, Kathryn Laing and Geraldine Brassil) and the University of Limerick (Caoilfhionn Ní Bheacháin).
Collaborations & Networks is the title of the upcoming symposium and as team member Dr Whitney Standlee (University of Worcester) points out, the network team collectively believes that this captures not only the essence of the network but also one of the key benefits of such an event.
"The IWWN is by its very nature cooperative and cross-disciplinary, with an international membership composed of senior scholars, postgraduate researchers, archivists, historians and creative writers, stretching across many forms of literary and cultural studies in the 19th and 20th centuries. Our shared interest in the retrieval and study of forgotten women writers, in the widest sense of the term, chimes with our commitment to enable and promote work in the often-challenging nature of research in fields where piecing together the most basic information is not straightforward. This symposium is not a formal presentation of finished work but a series of conversations on work in progress which we hope will be stimulating for all involved."
Find out more about the Collaboration & Networks symposium and register for the talks HERE
For more stories on Mary Immaculate College, see HERE