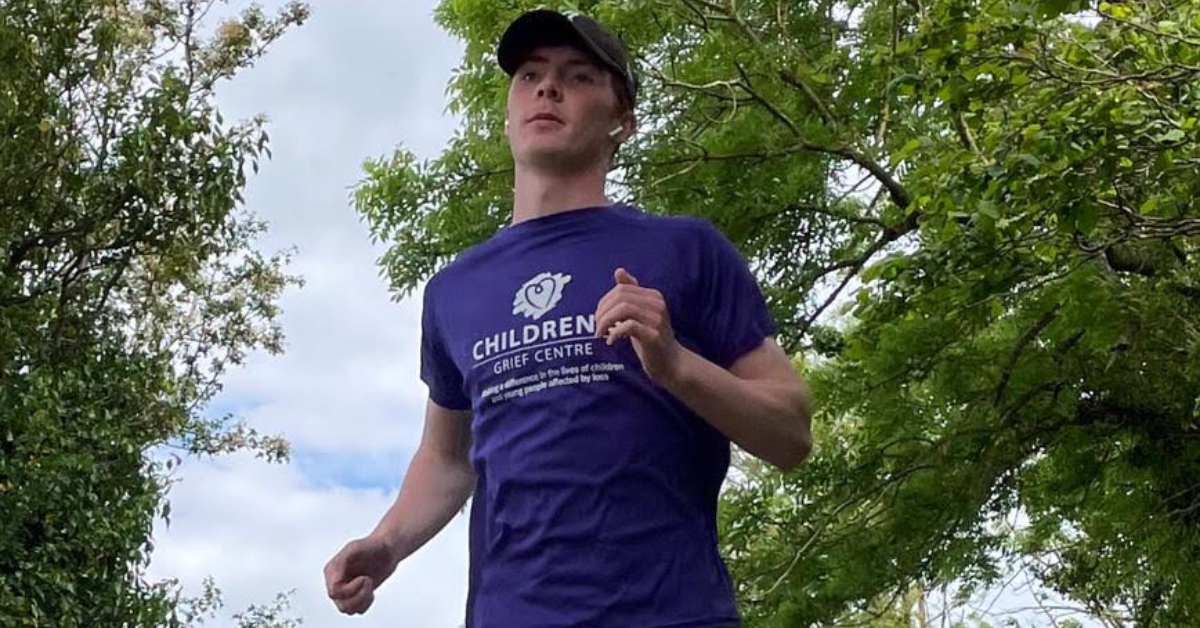 Limerick teen Gary O Donoghue to complete his first marathon in aid of the Children's Grief Centre 
Gary O Donoghue – the Limerick teen will be completing his first-ever marathon in aid of Children's Grief Centre. Gary can be seen completing a run above
Limerick teen Gary O Donoghue to complete his first marathon in aid of the Children's Grief Centre
By I Love Limerick Correspondent Jade Crowe
Limerick teen Gary O Donoghue will be undergoing his first marathon to raise funds for the Children's Grief Centre Co. Limerick.
Gary who has just turned eighteen and has also just completed his exams as a student at Gaelcholaiste Luimnigh will be completing the marathon on 26 June. Gary leads a very active lifestyle and amazingly also rows with Shannon rowing club and plays soccer with Aishling Annacotty.
The Children's Grief Centre is a free support service for children and young people aged between 4 and 18 years who have experienced a loss due to bereavement, separation or divorce. Sr Helen Culhane, Limerick Person of the Year 2017, founded the centre in 2009 which provides support services for school-aged children and young people affected by loss through death, separation, and divorce in the Mid-West Region. The Children's Grief Centre sees around 300 children every week, aged 4 to 18 years. 70% of the children who attend have separated parents while 30% has suffered bereavement. Helen's vision was that the Centre would provide children and young people with a listening ear.
Speaking on his very thoughtful fundraiser, Gary O Donoghue said, "Upon completion of my Leaving Certificate, I will undertake the challenge of running my first ever Marathon on the 26th of June. I have chosen to raise money for Children's Grief Centre, Limerick, as they are an admirable charity that provides essential support for grieving children. The charity's building, built in the 1800s, needs substantial investment to bring it to a usable standard for the charity's much-needed work. I hope you can help me by donating whatever you can."
Talking about her sons kind gesture, Gary's very proud mum Chrissie says "if anyone sees him running in the city Saturday morning might give him a wave or cheer him on. Gary is all about the charity and less about the challenge he has set. It would be great if you help to promote his cause."
Gary will complete the marathon this Saturday, June 26, 2021
Well done to Gary on this amazing gesture and best of luck to him as he completes his first-ever marathon.

For more information on Children's Grief Centre go HERE
To donate to Gary's fundraiser go HERE
For more stories on Children's Grief Centre go HERE