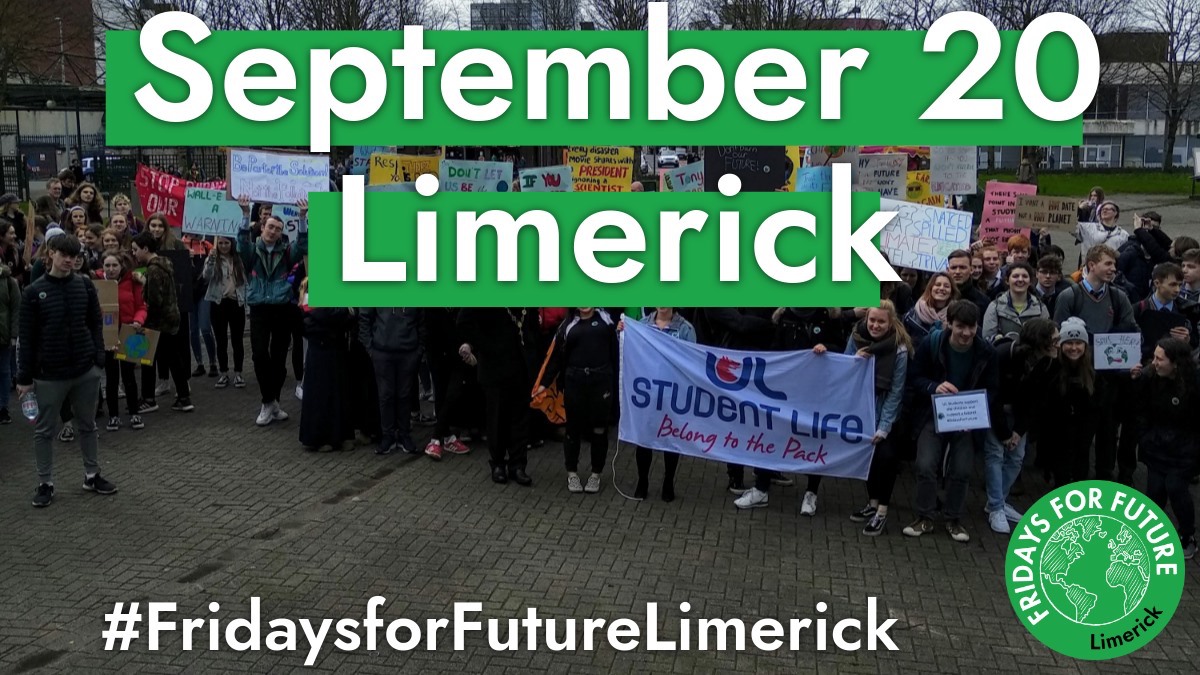 UPDATE: PHOTOS Irish parents climate group call on young and old to support Global Climate Strike
Global Climate Strike: Parent's environmental group are encouraging all ages to get involved in the global climate strike on Friday, September 20.
Irish parents climate group call on young and old to support Global Climate Strike
The Irish branch of Parents for Future, Tuistí don Todhchaí, is calling upon everyone: old, young and in-between, to come out in support of our young people at the next big Global Climate Strike on Friday, September 20.
The Tuistí don Todhchaí climate action parents group was formed following a meeting of minds between Ellen Hegarty and Miriam Gormally, both of whom had come out in support of their children at the Dáil, school strikes in April of this year.
Ellen Hegarty, the group's founder, and parent at Scoil Lorcáin, Dublin said, '"In August 2018 Greta Thunberg sat down to protest. Her personal strike against government inaction on climate justice struck a chord with young people all over the planet. But this problem should not sit on the shoulders of our youth. We all need to take a stand, show them we are listening and impress upon our governments that they need to act and act now. You are never too small to make a difference".
The group has since grown to include members from all over Ireland, including Lorna Gold author of Climate Generation, Geraldine Exton, parent of Limerick based campaigner Saoirse, Harriet Donnelly, parent of Flossie (Flossie and the beach cleaners), Isolda O'Connor, parent of Cork-based campaigner Saoi, Wicklow based Cool Planet Champion Annette Vaucanson Kelly, and Maynooth based sustainability consultant Ali Sheridan amongst others.
The Global Climate Strike will take place on Friday, September 20 in locations all around the world. The Limerick location and starting point will be Arthur's Quay Park at 1 pm.
Young people have been striking on Fridays since Greta Thunberg's "School Strike for Climate", with monthly protests beginning in the UK in February 2019.
Young people are leading the way, however, Tuistí don Todhchaí are encouraging all ages to come out and protest in order to fix this climate emergency. Last year, one estimate suggested humans only had 12 years left to make the changes required. Then another estimate said it was more like 18 months.
Here are five easy steps to becoming a climate striker: find a strike near you, tell all your friends and workmates, tell your employer that you will be striking and plan to take the day off, if your employer isn't on board then even just going for half an hour during your lunch break will make a difference and lastly, publicize the event online.
For more stories about Fridays for Future, click here.
For more information about Fridays for Future Ireland, click here.