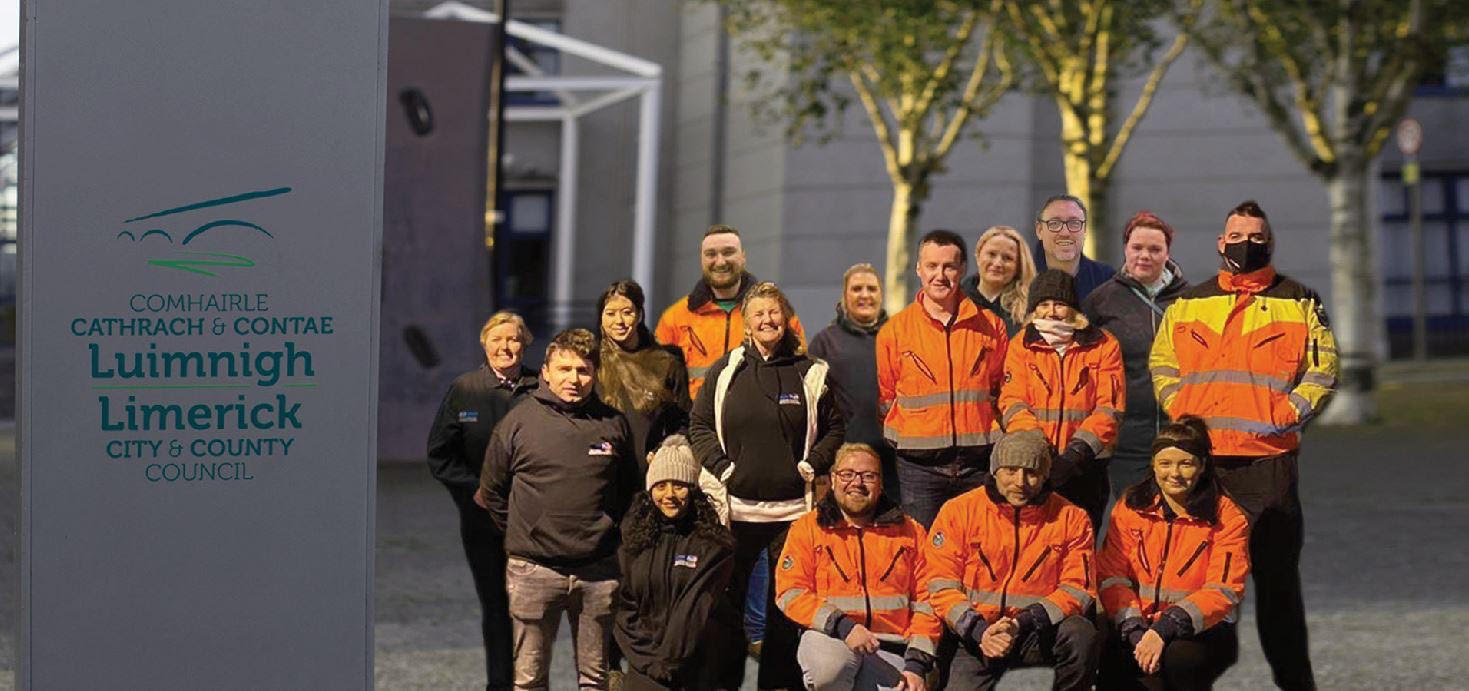 Haven Hub shared Base with Limerick Land Search Team gives Hope to people in crisis in Limerick
Haven Hub Shared Base – Two Limerick organisations, Haven Hub and Limerick Land Search Team, have joined together two share permanent base.
The new premises will give a space for vulnerable people be supported in their lowest moments and in their journey to wellness
An offer in principle of a riverside building has been received by two voluntary organisations that have collaborated in their efforts to find a shared permanent base. The new premises will be shared by The Haven Hub CLG and Limerick Land Search Team. Other suicide prevention organisations were also contacted about exploring the offer of the use of the building as a shared space, but declined the offer.
The Haven Hub shared Base with Limerick Land Search will give a space for vulnerable people in crisis to be supported in their lowest moments and in their journey to wellness. It will also allow for the storage of vital lifesaving equipment that is currently being kept in vehicles. Dedicated rooms will allow for training of volunteers to be carried out again face to face, for proper debriefing before and after searches and interventions. Training will also be provided to the public in wellness recovery, emotion regulation, distress tolerance skills, Mental Health First Aid and Suicide Prevention Training. It will also give a space for families of missing people to be supported by trained volunteers in a comfortable calm setting, rather than gathering on the side of the river during operations. The message of hope will be reflected in the plans for the décor of the building to incorporate information on all local support services that may assist a person developing a mental health condition up to and including crisis.
Leona O'Callaghan, Chairperson of the Haven Hub CLG, explains, "Since our earliest days The Haven Hub has encouraged collaboration of local voluntary organisations to work together in the best interest of people in crisis. We are extremely grateful to the council for facilitating this collaboration in meeting the needs of the two groups requiring a base. While it will be vital that each group keeps their individual identities, the willingness to prioritise the needs of Limerick people and provide a house of hope could only be made a reality through unity in the community."
Limerick Land Search Team chairperson Calvin Prendergast said, "The determination of both organisations involved in acquiring a shared base will allow us to expand our services, achieve the aims each organisation holds and have a place to call our home. We will also be relying on local businesses and individuals to help us to bring the building to operational use."
We are excited to team up with Healy Partners Architects of Glentworth Street, Limerick who will be providing architectural services for the new building at a much reduced rate.
The building itself is in need of extensive renovations. There is fire damage in most rooms with flooring, plastering, plumbing and electricians needed along with materials and supplies. The Haven Hub need construction businesses and individuals to help us in our efforts to bring this from an idea to reality. If you can help please email [email protected]. Volunteers are also always in need.
If you can give up 2 evenings per month to help those most at risk, please head go HERE to submit an application. Various roles are available.
The Haven Hub CLG has also set up a GoFundMe page to begin raising funds for the project. To donate go HERE
For more stories on Haven Hub go HERE