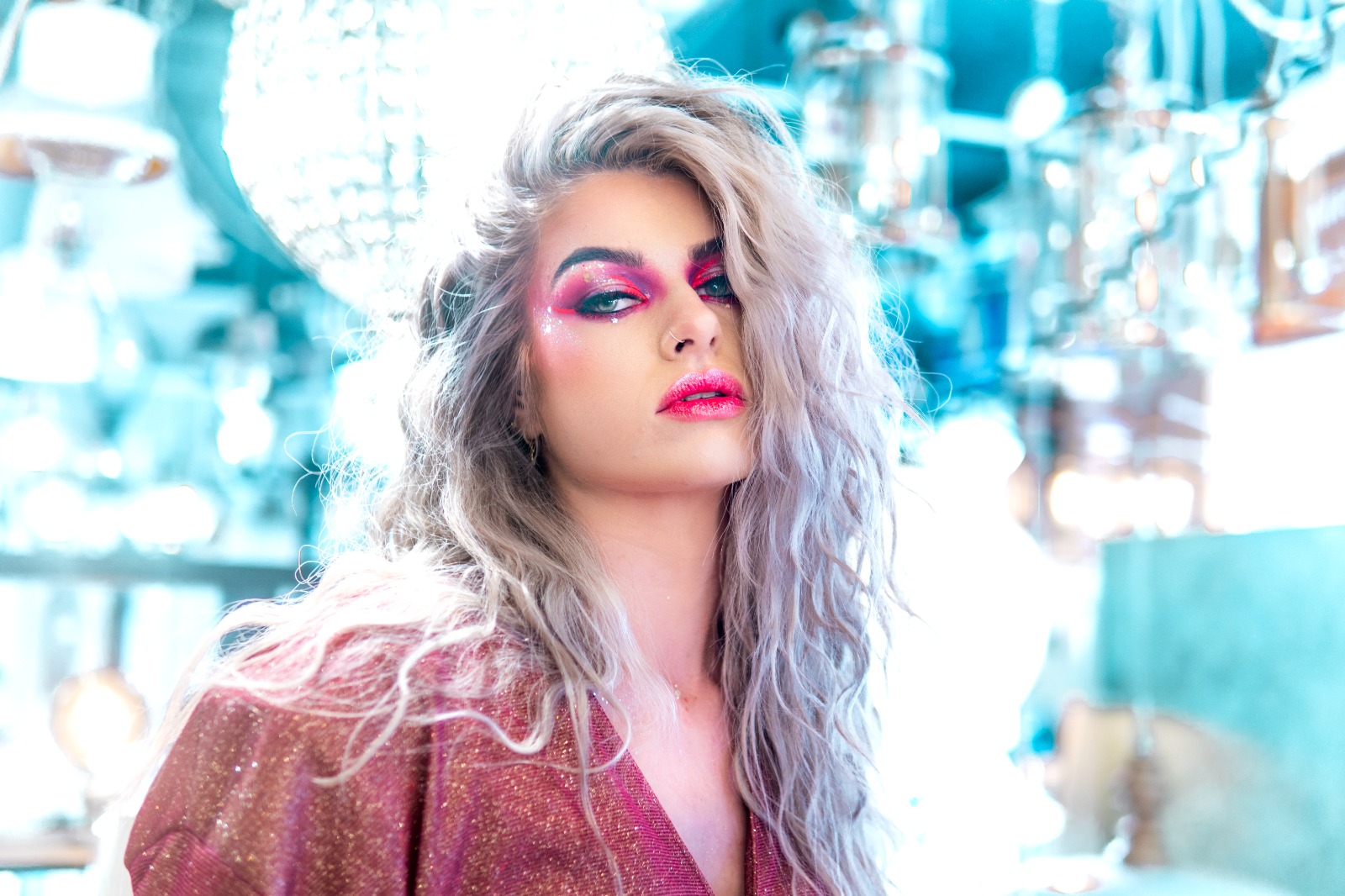 Singer/songwriter Sarah McTernan's new single Heavy On My Heart is the pop anthem of the year!
Heavy On My Heart – Sarah Mc Ternan's new pop anthem will be released on Friday, June 18, 2021. Picture: Farhan Saeed/ilovelimerick
Singer/songwriter Sarah McTernan's new single Heavy On My Heart is the pop anthem of the year!
By I Love Limerick Correspondent Tara Byrne
Limerick's star Sarah McTernan will be releasing yet another jaw-dropping pop dance anthem called 'Heavy On My Heart' on Friday, June 18.
Sarah debuted her original music earlier this year and went straight to Number 1 on the iTunes charts with her previous single 'Close my Eyes' and landed on Number 5 in the Irish Homegrown Charts. 'Heavy On My Heart' is influenced hugely by Daughter Becky Hill and P!NK and was co-written with Emma Horan and Jonny Fitch. It was recorded in Broadwater Studio Gateshead, mixed and produced by Jonny Fitch and mastered by Andres Mayo.
Sarah describing the song said, "Heavy On My Heart is a pop/dance song about the feeling you get when you overcome a negative situation or relationship and find your worth. A reflection on past situations that have not been fruitful but resulted in a 'rising phoenix' moment. It's about overcoming obstacles in love in order to find the love within yourself. A broken heart can create strength and happiness within when you let go of the people weighing you down. It's an anthem for anybody that has walked away from a negative situation, that are now fulfilling the best version of themselves".
The inspiration for Sarah came from past relationships where she felt completely weighed down by the wrong person and not realising that she felt that way until after it was over. The song is empowering, reminding those who listen of Sarah's relief and empowerment she felt when she realised how far she has come.
Not only do we have the empowering single to look forward to, but we also have an exciting new music video to go along with it. The video for Heavy on my Heart was directed by multitalented young creative Luke Culhane, the idea for the video stems from showing the darkness and light in the before and after of finishing a relationship with somebody that isn't right for you. Sarah is beyond excited about the video and worked with an amazing creative team. Sarah shines in the self-love music video which was produced by Richard Lynch, founder of I Love Limerick with photography by Farhan Saeed and styled by the fabulous Chloe Markham, with locks by the innovative Sarah Morgan and make-up by makeup artist supreme Jammy Makeup.
18.06.21

Please pre-order/pre-save: link below

Your support means the world ?https://t.co/U6zc1IyC7e pic.twitter.com/a3J4vhVeDs

— Sarah McTernan (@Sarah_McTernan) June 4, 2021
Sarah is a 27-year-old singer-songwriter from Scariff, County Clare. Sarah is an only child and has a beautiful daughter Mia who also loves to sing. After graduating from secondary school in 2011, Sarah took a pre-nursing course in Ennis, County Clare. Sarah has close ties to Limerick as she then went on to study Music Technology at Limerick Institute of Technology.
Sarah's career started out with an audition for The Voice of Ireland in 2015 with judges Bressie, Una Healy, Kian Egan and Rachel Stevens, with an exceptional audition of 'Who you are' by Jessie J, all four judges turned their chairs and fought it out to be picked as Sarah's mentor. After an indecisive wait, it was Rachel Stevens who would lead Sarah to the final and finish in third place of the competition. With success and recognition from The Voice, Sarah went on to perform in venues all over Europe and Represented Ireland in Eurovision, before returning to Ireland where she has been writing and recording new material. 'Heavy On My Heart' is the third release from Sarah McTernan since her debut this year.
For more stories about Sarah McTernan go HERE
To Listen to and buy 'Heavy on my Heart' go HERE