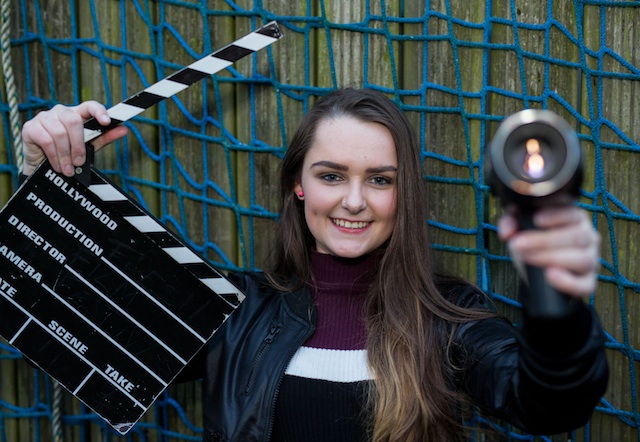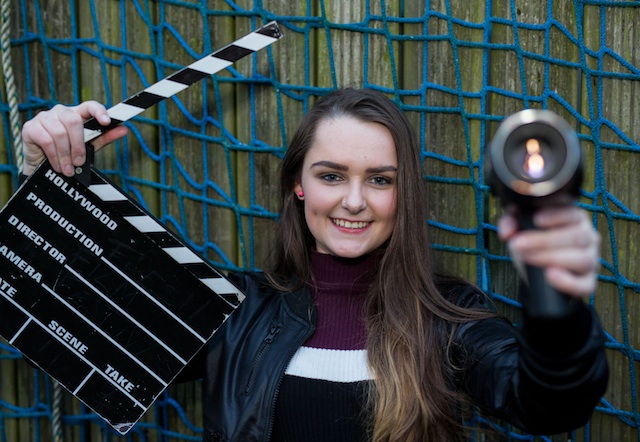 Rachel Mc Gill is first female winner of Ireland's Young Filmmaker of the Year Awards in 20 years
Ireland's Young filmmaker 17-year-old Rachel McGill from Limerick. Picture: Alan Place
Rachel Mc Gill is the first female winner of Ireland's Young Filmmaker of the Year Awards in 20 years
17-year-old Rachel McGill from Limerick was today awarded the title of Ireland's Young Filmmaker of the Year 2016. In the 20 years of the film festival, this is the first time that a young woman has won the title.
McGill was presented with her award and a cheque for €1000 at the Fresh Film Festival awards ceremony this evening by TV Presenter Stephen Byrne. McGill's film 'Poppies' was chosen from over 400 entries submitted by young filmmakers from all over Ireland.
McGill's winning short film is set in the 1940s and is inspired by Sylvia Plath's 'Poppies in July'. McGill has been making and producing films for two years, this June she will sit her Leaving Certificate and has applied to study film at Dun Laoghaire Institute of Art and Design in September.
Fresh Film Festival is Ireland's major youth film festival. The festival includes Ireland's Young Filmmaker of The Year Awards, a showcase of short films made by Irish and international young filmmakers, and a series of feature screenings, workshops, and talks.
Commenting Festival Director Jayne Foley says "Over the past 20 years of Fresh Film Festival the young people of Ireland have consistently submitted high quality and visually beautiful films. This year we are once again impressed by the creativity and quality of these young filmmakers."
Limerick-based Fresh Film Festival encourages young people to make films by hosting an annual international film festival for young people, presenting Ireland's Young Filmmaker of the Year Awards (Junior and Senior), acting as an advocate for young filmmakers and promoting their work worldwide. Fresh Film Festival 2016 runs from the 7th – 12th March.
Fresh Film Festival is supported by the Arts Council of Ireland, Limerick City and County Council, Clare County Council, and RTÉ Supporting The Arts.
For more information about the Fresh Film Festival, click here.
For more stories on Rachel McGill, click here.