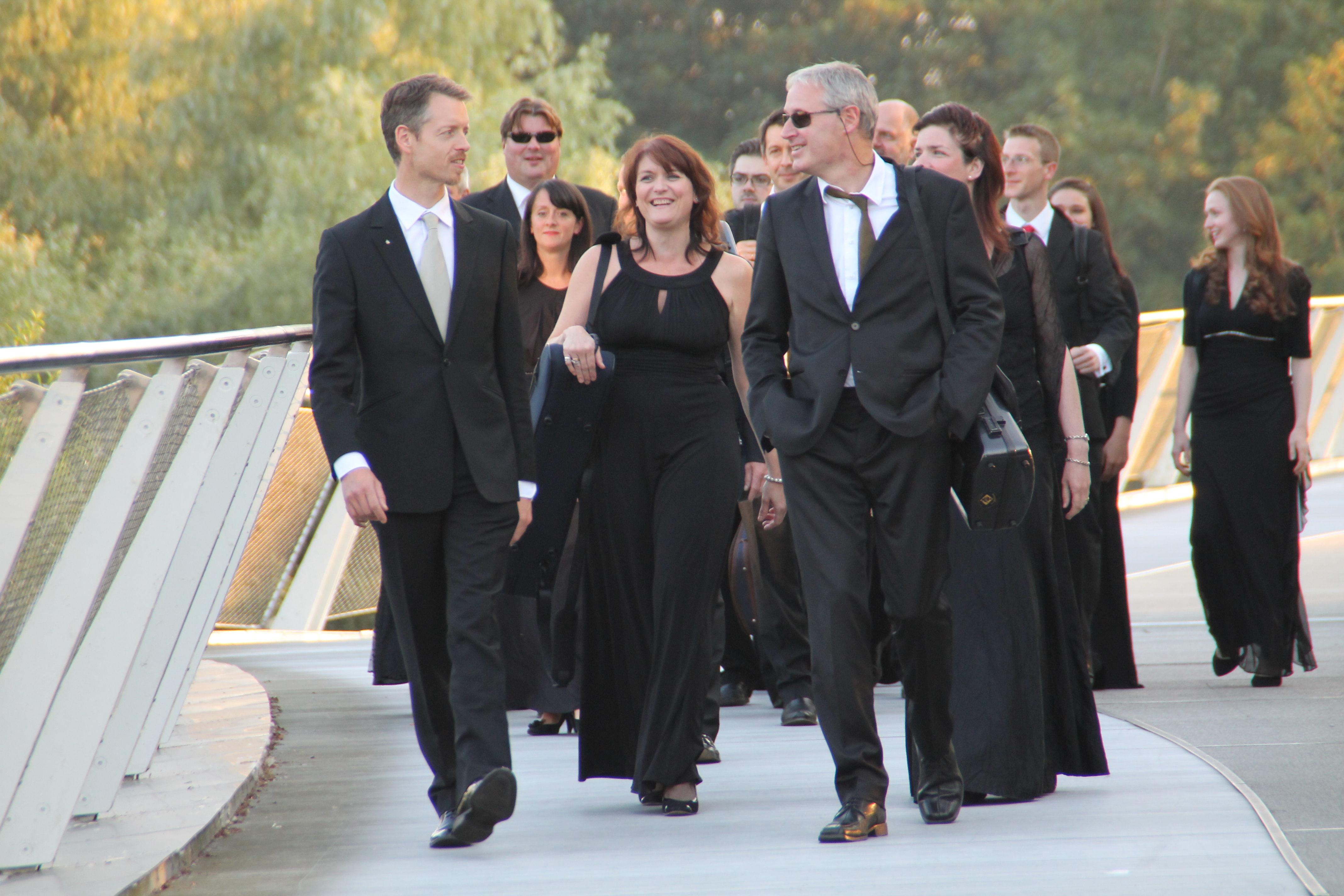 The Limerick based Irish Chamber Orchestra to perform throughout Ireland before embarking on a tour across the US.
The Irish Chamber Orchestra enjoys its fourth season working with Artistic Partners, the extraordinary Hungarian conductor Gábor Tákacs Nagy (Principal Artistic Partner) and multi-talented clarinettist and composer Jörg Widmann (Principal Guest Conductor/Artistic Partner).
September 8-19 sees the Irish Chamber Orchestra collaborating for the first time with Irish Youth Opera, Opera NI and the Lime Tree Theatre in bringing Handel's operatic masterpiece 'Agrippina' to audiences in Limerick, Galway, Dublin and Armagh.  Delve into the sordid private lives of some of history's most notorious figures. Agrippina, wife of Emperor Claudius places her volatile teenage son, Nero, on the throne. The saga, enveloped in glorious melodies, is Handel at his most theatrically visceral and his musical best.
On October 8-10 Katherine Hunka directs the orchestra from the violin in a programme of works by Haydn, Mozart and Stravinksy.  Book-ending the programme is Mozart's 'Symphony in D Major, K. 196/121', whose first two movements are taken from the overture of the composer's opera 'La Finta Giardiniera'. His 'Symphony No. 29' is a shining example of a young Mozart's emerging compositional self-confidence, spreading his wings in symphonic music.  Stravinsky's unparalleled Concerto in D features alongside an ingenious Septet.  Haydn's D major Concerto featuring Finghin Collins is a tour de force of fluency, warmth and taste as Collins gives his audiences a taste of the exotic in Dublin, Limerick and Galway (in association with Music for Galway).
An Irish Chamber Orchestra ensemble makes a welcome appearance at the Bualadh Bos Children's Festival (October 15) at the Lime Tree Theatre in a delightful production of Saint-Saëns 'Carnival of the Animals', narrated by Louis Lovett, acclaimed as an actor for young audiences. Guest soloists with the ICO ensemble include Finghin and Dearbhla Collins (piano).
The orchestra travels to the U.S. in November on a 4-venue tour (4-8 November) with Gábor Tákacs-Nagy performing Haydn.  Celebrated Hungarian cellist István Várdaiblazes a trail performing Haydn's long-lost C major Concerto, composed during his Esterhazy period at venues in California, Colorado and New Mexico.
The orchestra presents two offerings in December.  In the ICO's first offering (2-3 December) in Limerick and Cork respectively, Jörg Widmann shifts his focus from Mendelssohn to Mozart, presenting a delightful winds-dominant programme. Widmann's Quartet No. 1 also features alongside Sándor Veress's three movement Sonatina for Oboe, Clarinet and Bassoon, a fun-filled favourite of Widmann's.
The ICO's festive A Scandinavian Christmas (17-18 December) features delights from Rautavaara, Grieg, Moraeus, Corelli, Scarlatti and more. Soprano Ailish Tynansings a selection of Grieg's intimate songs, many of which were written for his wife, Nina. His Holberg Suite is one of Grieg's crowning achievements.  These cathedral concerts will take place Limerick and Tynan's hometown of Mullingar, respectively.
For further information, contact [email protected]
Read more about the Irish Chamber Orchestra here.
Follow The Irish Chamber Orchestra on Twitter here and Facebook here.