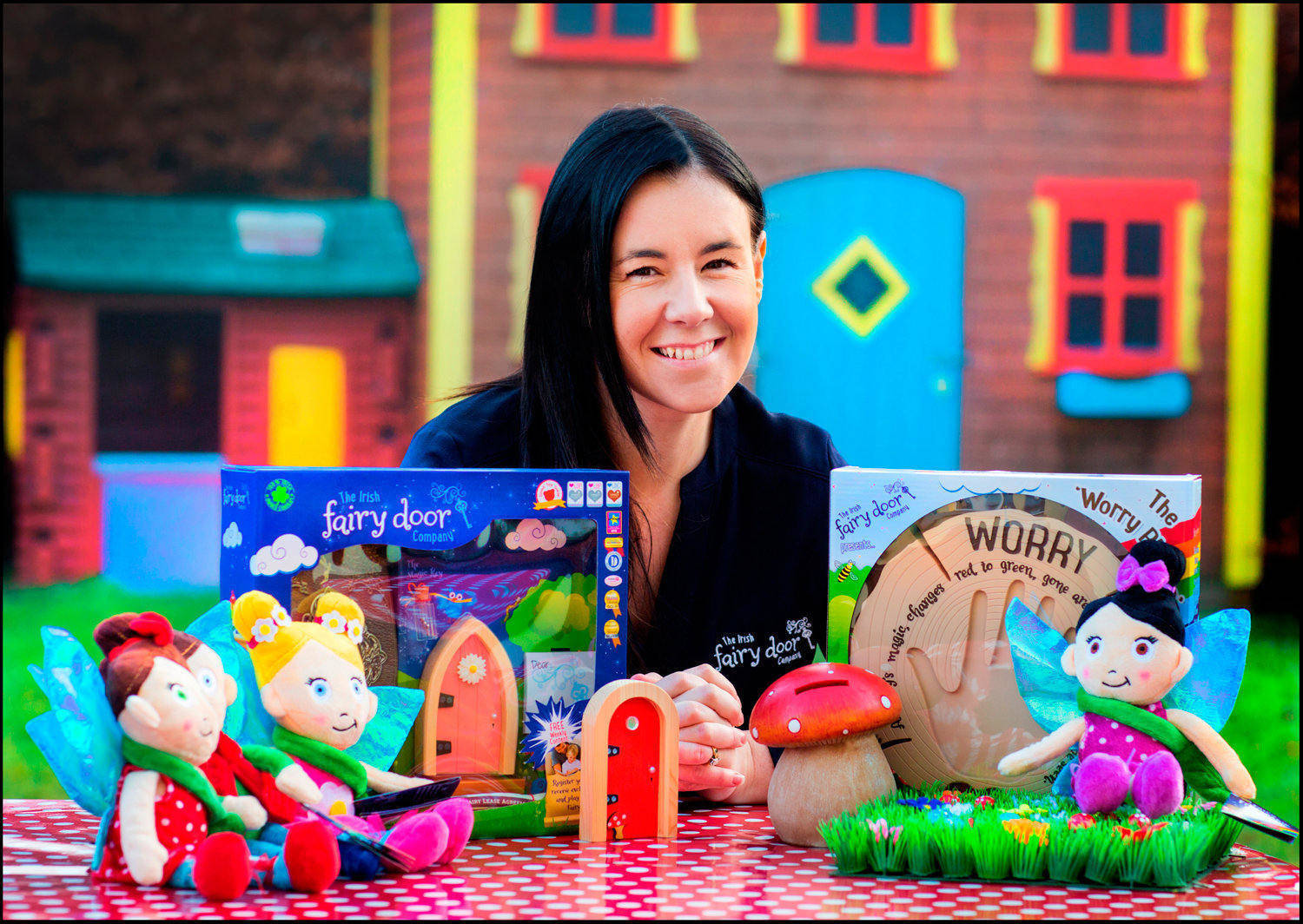 Irish Fairy Door Company Chief Storyteller, Niamh Sherwin Barry, Shares the Secret of Success
The co-founder and chief storyteller of The Irish Fairy Door Company, Niamh Sherwin Barry, will be the guest speaker at a Network Ireland Limerick event on 21 February at The Savoy Hotel
Niamh Sherwin Barry, Co-Founder of Irish Fairy Door Company to Share Secret of Success
Niamh Sherwin Barry, co-founder and chief storyteller of The Irish Fairy Door Company, shall be the guest speaker at a Network Ireland Limerick event on February 21, held in The Savoy Hotel. Businesswomen all throughout the Mid-West of Ireland are welcome to attend the event which is being run in association with LEO Limerick and is free for Network Limerick Members and just €20 for non-members including employees, entrepreneurs, SME owners, professionals, not for profit and public sector.
The Irish Fairy Door Company helps fairies relocate into homes and gardens all over the world by producing high-quality Irish fairy doors.
Niamh, Oisin Barry and Aoife and Gavin Lawler were all hit very badly by the recession and were on the verge of emigrating. But following a conversation around the kitchen table in June 2013, the group started a business, largely through Facebook and word of mouth that August. Their mission was to bring children's imaginations back and enable them to play like they used.
Four years later the Irish Fairy Door Company is a huge success as they now employ 15 people and ship to over 120 different countries and have sold close to 500,000 pieces worldwide.
At the Network Ireland Limerick event, attendees will learn how this simple idea has quickly grown into a hugely successful business which now sees every second child in Ireland own their own Fairy Door. The event will go on from 6 – 8:30 pm including refreshments and nibbles
Network Ireland Limerick is a forum for women in business, the professions and the arts. It provides a forum for Women in Business to network, exchange ideas and increase their business contacts at monthly networking events. All businesswomen, both self-employed and employees, are welcome to join Network Limerick.
The Irish Fairy Door Company Spokesperson, Niamh Sherwin-Barry, has worked with children since 2002. She is a qualified Montessori Teacher and has also run her own business teaching music classes to under 5-year-olds through a Jo Jingles franchise. Niamh happily admits to being a big kid herself which really helps in her line of work. Helping Queen Kate, the queen of all the fairies, tell her story is a true honour for her! Since setting up the business in 2013 Niamh looks after brand and heads up the social media, customer services and PR teams.
Valerie Murphy, president of Network Ireland Limerick, said, "We are very excited to be bringing Niamh Sherwin-Barry to Limerick. The Irish Fairy Door company is a really unique business and appears to have enjoyed a fairy-tale start. We're looking forward to hearing all about the highs and lows of building a hugely successful company in such a short space of time. This is the perfect event for existing and budding entrepreneurs who are looking for that little bit of magic to building a successful business."
To book tickets for this event click here
For more information on Network Ireland click here
For more stories on Network Ireland from I Love Limerick click here