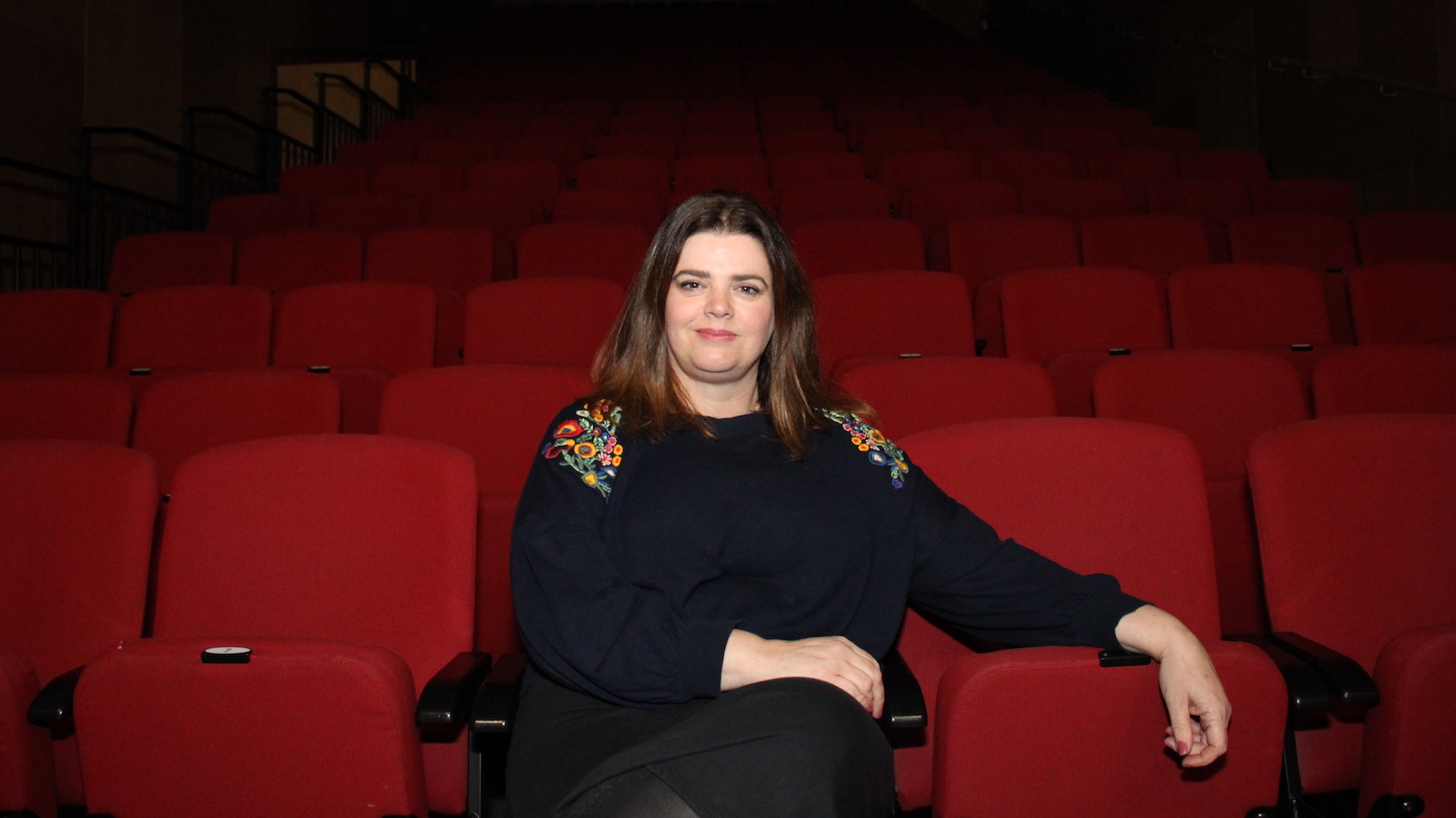 Fresh Film Festival Founder Jayne Foley talks Ireland's Young Filmmaker of the Year awards
Jayne Foley, Founder and Creative Director of Limerick's Fresh Film Festival. Picture: Sophie Goodwin/ilovelimerick
Fresh Film Festival Founder Jayne Foley talks Ireland's Young Filmmaker of the Year awards
Over twenty years ago, Jayne Foley, fresh from Limerick School of Art, decided that the Irish film community was missing something. In 1997, Jayne Foley decided to change that. Wanting to give young people a platform to express themselves and share their films with their peers, Jayne founded the Fresh Film Festival.
Fresh Film Festival provides an opportunity for young filmmakers to create work and to screen work that otherwise may not be possible.
The Limerick-based Festival, now in its 22nd year, only accepts entrants under the age of 18. Fresh Film Festival accepts short films on any topic, style or genre. The Festival's pride is its Ireland's Young Filmmaker of the Year awards, which include Junior, Senior, and International awards. Other awards include the Radharc Trust Award for the best documentary film, the Boulder Media Animation Award for the best-animated film, The RTÉ 60 Second Short Film Award for best 1-minute film, the RTÉ Factual Award for the best factual film and the TG4 Film in the Irish Language. Fresh Film Festival is determined to give every child a chance to become one of Ireland's Young Filmmakers of the Year.
Jayne Foley recently spoke to ilovelimerick to discuss the success of the Fresh Film Festival, Ireland's Young Filmmaker of the Year and more.
Why did you decide to start Fresh Film Festival?
When I graduated from Limerick School of Art teacher education in the late 1990's, there wasn't an outlet for young filmmakers to show their films. In setting up Fresh in 1996, we were looking to create a community of young film-makers who would bond over screenings at a Festival. Film culture in Ireland was developing in the '90's and lots of kids were making movies on handycams and editing on tape, but they didn't have an outlet to get the films screened
The Ireland's Young Filmmaker of the Year Competition gave all these young people a focus – an event to aim for. This is the core part of the festival – young people making and screening their own stories before an audience of their peers.
Why are you so passionate about Fresh Film Festival?
Fresh is now an international event and we are now seeing films made by young people from Iran, China, USA, Korea and all over Europe. This year we received over 1000 films made by young people, films that tell stories and reflect the lives of all these different cultures. This is so exciting.
But my favourite moment of the festival is five o'clock on the evening of the final screening when we announce the winners of Irelands Young Filmmaker of the Year. It's an electric moment. We screen to more than 2000 people over the heats and final and the tension and the excitement amongst all the young filmmakers as they wait to see who has won is an experience to be cherished each year.
Fresh Film Festival has grown tremendously since 1997. What have been the defining moments for you over the years?
Seeing the young film-makers develop and following the many of them that have went on to film school and to work in the industry is very important to us. Fresh gets them enthused at an early age and we think our interest and encouragement does have a significant effect on the path they take.
The Festival now includes a number of awards for different categories such as animation and documentary. Is it important for you for the Festival to honour different types of film?

People use different means to tell their stories and Fresh looks to encourage the broadest base of filmmaking it can. Filmmakers have always wanted to tell stories in their own ways whether through fiction, documentary or animation and it is important that those avenues are open to young people too.
Why do you think it is vital that filmmakers get involved and start making films from a young age?
An early connection to art and creativity can offer young people a significant outlet to aid their personal development. Developing the technical knowledge, a team-based approach or the individual hard graft to complete a creative task like a film are great skills to have and will stand to anyone into the future, whatever road they choose in life. Should that be film-making, all the better.
In your opinion, how important is it for young people to have a platform to make films?
In the early days, Fresh was one of the few platforms where young people could screen their films. However, the digital revolution has created many opportunities, especially online, to allow films to be presented and viewed. But online you can't get the same sense of community and excitement that you feel when you're sitting in the white heat of an audience. So for a film-maker, Fresh provides a real-time reaction at its screenings and an opportunity to see what other film-makers of a similar age are doing.
Why do you think film and entertainment careers aren't as supported in schools?
I think this is beginning to change more and more. However, schools and our society, in general, has traditionally taken a conservative approach in offering career advice. Working in the creative industries can be precarious, but opportunities are widening all the time. Film and TV production spending in the U.K. topped $4 billion for the first time last year. This expansion is happening in Ireland too.
What do you hope for Fresh Film Festival's future?
We're very ambitious for Fresh. In the past five years we have opened the Festival to film-makers in our international section and now include shorts made by young people from across the world. Additionally, we have sent our Fresh winners to international competition and they represent Ireland in places as far afield as China, Korea, Denmark, Germany and the USA, where they regularly win honours.
We're also starting to see an exciting group of young female film-makers making movies and we look forward to seeing how their work develops in the coming years.
The Ireland's Young Filmmaker of the Year heats will take place from March 6-9 in Limerick, Cork, Dublin and Galway. The Fresh Film Festival 2018 will take place from March 20-25 2018. Further details about the Fresh Film Festival can be found here.
For more stories on the Fresh Film Festival, go here.