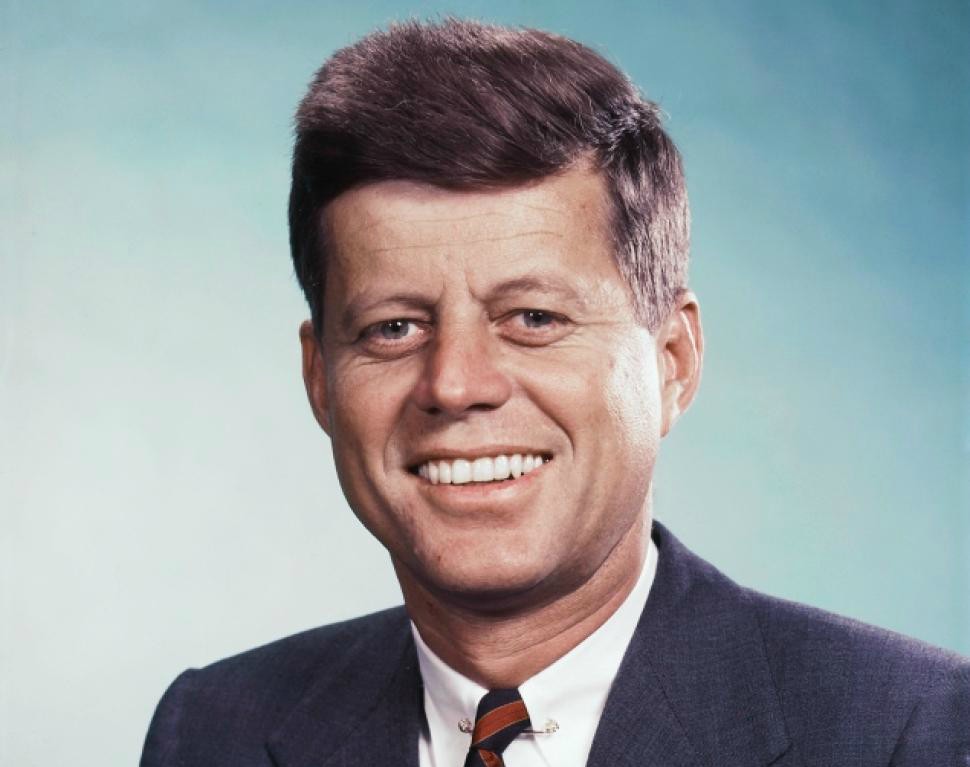 John F Kennedy Centenary of birth to be marked by special Limerick City and County Council meeting in Bruff
John F Kennedy Centenary of birth to be marked by special Limerick City and County Council meeting in Bruff
Centre honouring JFK's great grandfather to host meeting
Limerick City and County Council is holding a special meeting in Bruff this Monday, May 29 2017 to mark the John F Kennedy centenary. This centenary will mark the birth of the 35th President of the United States, John Fitzgerald Kennedy.
Bruff has significant links to the Fitzgerald Kennedy family. In 1852 a young Thomas Fitzgerald left Bruff for the United States. He settled in Boston, where, like many of his fellow immigrants, he worked very hard and prospered.
He married Rosanna Cox and they had twelve children. One of them John Francis (Honey Fitz) Fitzgerald went on to become Mayor of Boston and was a member of the US House of Representatives.
His eldest daughter Rose, married Joseph P Kennedy, they had several children including John F Kennedy, the future president of the United States.
To mark the John F Kennedy centenary of his birth, Limerick City and County Council is holding a special meeting in the Thomas Fitzgerald Centre in Bruff.
Mayor of the City and County of Limerick, Cllr Kieran O'Hanlon said, "I'm delighted that we are able to host a meeting of the full council in Bruff. Monday is a very special day, marking the centenary of JFK's birth and where better to host the meeting than in his ancestral home in Bruff."
He added, "The meeting in Bruff will be only the third time a full meeting of Limerick City and County Council will be held outside of the Council offices in Dooradoyle or Merchant's Quay."
The Thomas Fitzgerald Centre, formerly the old Courthouse was officially dedicated in memory of Thomas Fitzgerald on the 21st of June 2013 by Caroline Kennedy, daughter of President John F Kennedy. Every generation of the Fitzgerald Kennedy family visited their ancestral home in Bruff.
The Centre now displays an array of photographs, including some from the visit of President John Fitzgerald Kennedy to Ireland in 1963, the visit of Caroline Kennedy to Bruff in 2013, and also includes photographs of various members of the Fitzgerald Kennedy Family. The Centre is also home to a hand painted mural depicting the Fitzgerald family tree, the only one of its type in the world.
The Centre also houses a local heritage display, showcasing some of the unique history associated with Bruff and the surrounding areas.
It is now operated as a visitor centre by Bruff Heritage Group and is open every weekday from 10am to 2pm.
Paul Dennehy, Chairman of the Bruff Heritage Group said, "On behalf of the Heritage Group, I would like to thank Limerick City and County Council for agreeing to have their meeting in Bruff. We are delighted the council is marking the centenary in this way."
A replica of the original scroll awarded to John F Kennedy on being granted Freeman of Limerick on the 29th of June 1963 has been presented to the Thomas Fitzgerald Centre by Limerick City and County Council to mark the John F Kennedy Centenary of his birth.
For more on Bruff Heritage Group click here
For more on the Thomas Fitzgerald centre click here
For more stories on local Limerick history click here