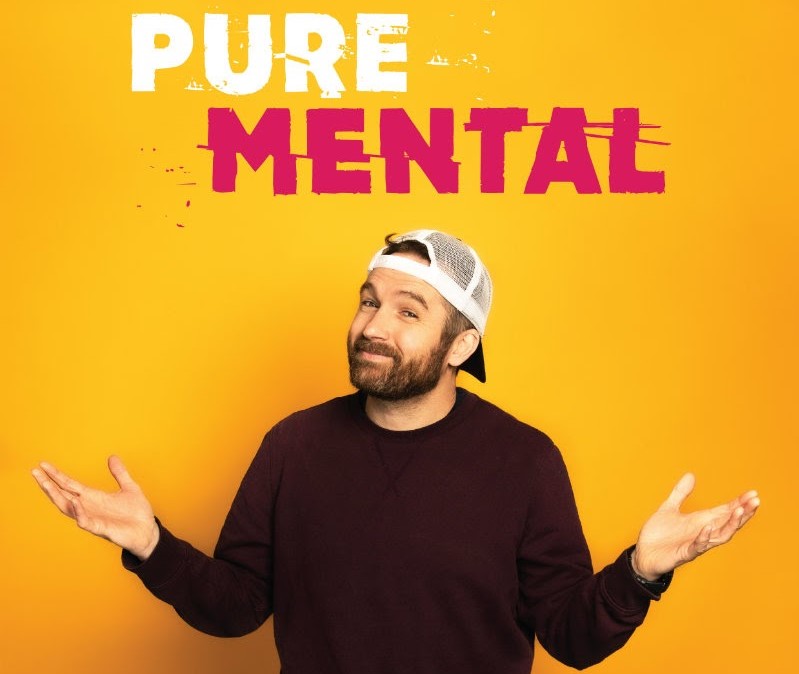 Keith Walsh brings his debut play 'Pure Mental' to the Belltable on Friday, November 26
Keith Walsh – the former RTÉ 2FM presenter, is bringing his debut play 'Pure Mental' to the Belltable on Friday, November 26
Keith Walsh brings his debut play 'Pure Mental' to the Belltable on Friday, November 26
By I Love Limerick Correspondent Ann Mc Donald
Riverbank Arts Centre are proud to present the world premiere of radio and TV broadcaster Keith Walsh's debut play, 'Pure Mental.'
The play will be going on a national tour across Ireland from Friday, November 19 until Friday, December 17, making a stop at the Belltable in Limerick on Friday, November 26.
Pure Mental is an autobiographical tale with a witty and identifiable take on growing up in the Midlands in the 1980s.
After finishing up a 5-year stint of presenting on national radio, Keith decided to take a step back to figure out what was going on in his head.
Keith Walsh began going to therapy, where he struggled to find a label to put on the way he was feeling. He went on a journey to find and chat with his demons and to find the real person under the fuzzy mess of stress. What happened in his childhood that made him unable to access the emotions he needed to tackle life in his 40s?
The witty play has an everyman quality and relevance which explores the pressures and societal expectations of an Irish man.
"You will laugh, you might cry, the voices in my head are telling me that you might want to throw rotten fruit at me? Is that still a thing? In the end, we'll all feel a lot better. I hope," Keith Walsh said.
Pure Mental is Keith's first work as a playwright, and he has risen to the challenge with the help of director, dramaturg, and co-writer Janet Moran (A Holy Show, Swing, My Romantic History and Looking for America). The pair have been working together over the last year honing the theatrical elements of Pure Mental and fine-tuning the comedic aspects of this funny, open-hearted new play.
"It's been great to have the play to focus on at this time. Working with Janet has been a dream. To be honest, when I realized that what I was writing might work on stage, she was the first person I thought of. I sent her what I'd written and she was up for it. So here we are. No turning back now. To be honest…it's all a bit mental!" Keith said.
The Pure Mental nationwide tour starts in Keith's hometown Newbridge at the Riverbank Arts Centre on 19th November and travels to Cork, Sligo, Kerry, Athlone, Limerick, Louth, Wicklow, Wexford, Mayo, Dublin, Laois, Clare Tipperary, Cavan Donegal and Kilkenny.
His Limerick show will be followed by a short Q&A session, where Keith will be joined by a panel including award-winning nu-folk songwriter and performer Emma Langford and Clinical Psychologist and Clinical Manager with Jigsaw, Cian Aherne.
For the Limerick showing of Pure Mental, a standard ticket is €18 and a senior/student ticket is €15.
Proof of Covid-19 vaccination is required on entry at Belltable, and the wearing of a mask or face covering is compulsory once inside the building and throughout the performance.
Pure Mental is written and performed by Keith Walsh, directed by Janet Moran, designed by Phil Jennings and produced by Riverbank Arts Centre with the support of the Arts Council, Creative Ireland and Kildare County Council, with additional support by Mermaid Arts Centre.
To get tickets to 'Pure Mental' go HERE
For more stories about entertainment go HERE