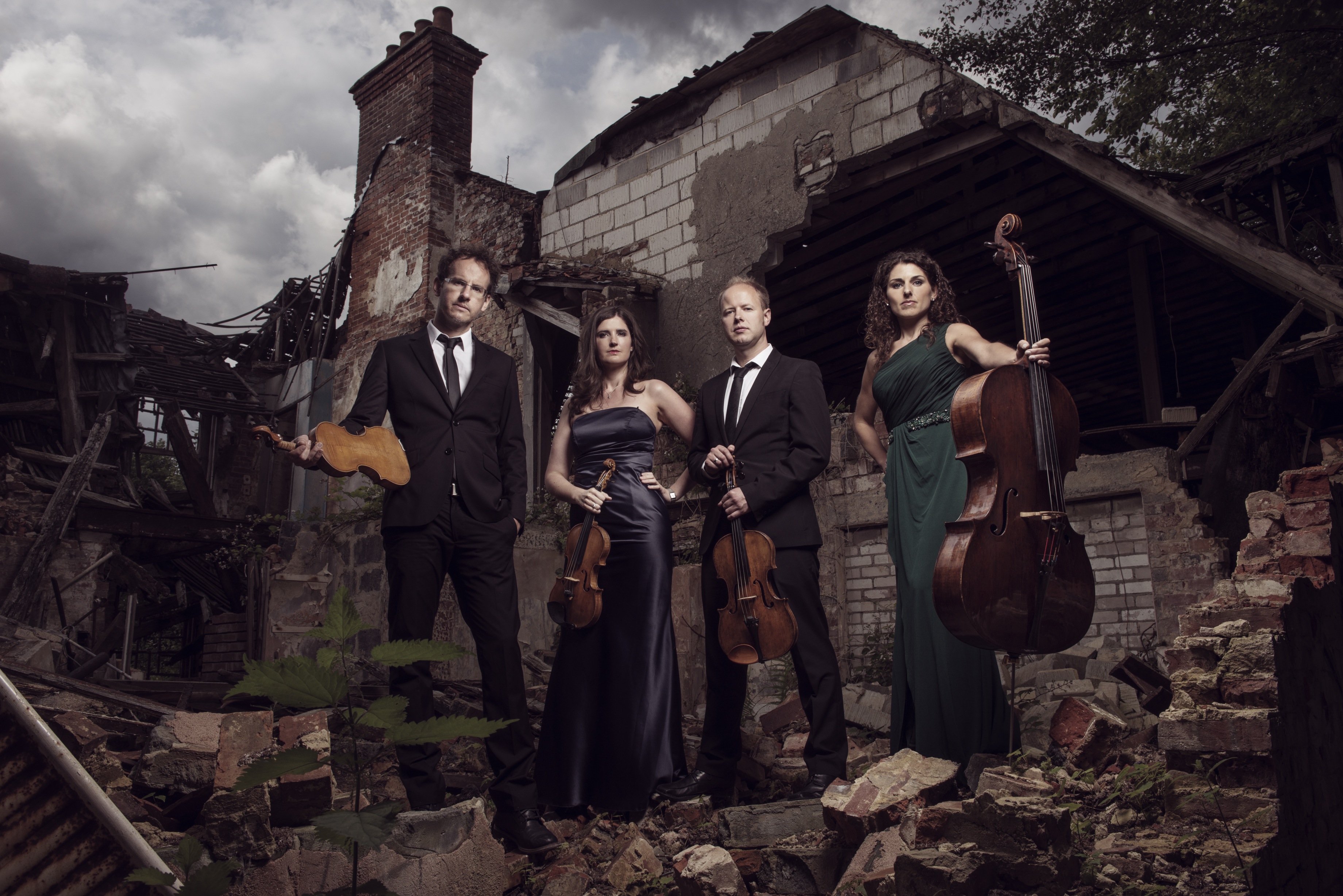 Killaloe Chamber Music Festival 2018 opens with Irish Premiere of Childrens Chamber Opera Brundibar
The Killaloe Chamber Music Festival 2018, the 6th year running, will be going ahead 24-27 of May 2018. It will kick off with Irish premiere of childrens chamber opera Brundibár by Czech compose Hans Krasa, performed by Limerick Childrens Choir Cantette
Killaloe Chamber Music Festival 2018 opens with Irish Premiere of Childrens Chamber Opera Brundibar

The 6th annual, Killaloe Chamber Music Festival 2018, featuring a mix of eight concerts over a single weekend, will run from Thursday 24 to Sunday 27 of May in the Heritage town of Killaloe, Co. Clare, and opens with the Irish premiere of children's chamber opera 'Brundibár', starring Limerick Children's Choir 'Cantette', accompanied by members of the Irish Chamber Orchestra and directed by Limerick-born Marc Atkinson. The Festival will be opened by Czech-born, award-winning author, and Holocaust survivor Tomi Reichental.
This year's theme, 'Autumn in May' celebrates the later works of some of the great composers written during the 'Autumn' of their lives. Schubert and Brahms, Mozart and Mendelssohn, Piazzolla and Martinu wrote some of their most profound chamber music, sizzling with energy and glowing with beauty during this time.
Each year the Festival showcases new talent at the 'Emerging Artists Platform'. On Saturday 26 May the morning 'Coffee Concert' welcomes virtuoso pianist and violinist Kevin Jansson from Cork. Saturday's evening performance includes Piazzolla's 'Four for Tango' with the Carducci String Quartet; the septet version of Richard Strauss's Metamorphosen with members of the Irish Chamber Orchestra and pianist Sholto Kynoch plays a Schubert Piano Sonata.
A popular highlight of the Festival is the 'Late-Night Concert' that takes place on Saturday 26 May with a unique take on Shostakovich's String Quartet No.8, when world-class dancer Colin Dunne takes to the stage with the Carducci String Quartet.
On Sunday, the 'Let's Play Together' Children's Concert in St. Flannan's Cathedral gives aspiring young musicians a chance to play with the 'professionals' under the musical direction of Diane Daly and is fun for all ages.
The final concert of the Killaloe Chamber Music Festival 2018 takes place on Sunday evening. Samoan baritone singer Benson Wilson makes his Irish debut singing Brahms, and the Carducci String Quartet closes the concert with Schubert's String Quintet in C major.
Tickets are priced from 6.50 euro. The Killaloe Chamber Music Festival is proudly supported by the Arts Council and RTE lyric fm.
For more information on The Killaloe Chamber Music Festival 2018, click here
For more stories from I Love Limerick on the Killaloe Chamber Music Festival, click here