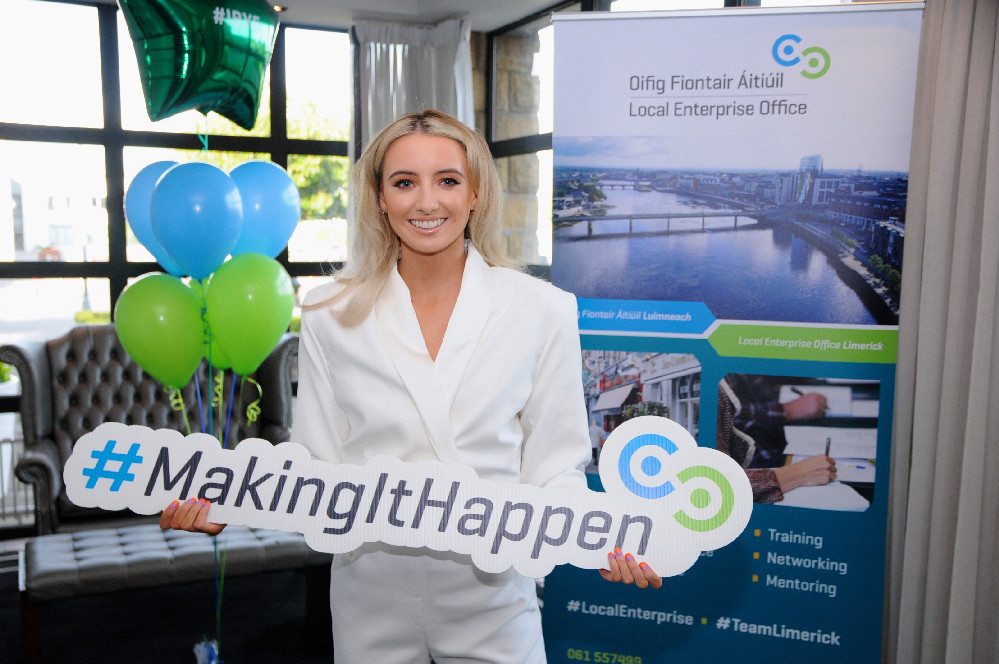 Local Enterprise Office Limerick can help small businesses navigate Covid-19's unchartered waters
Limerick fashion designer Aoife McNamara is just one of the Limerick businesses that work with LEO Limerick.
Local Enterprise Office Limerick can help small businesses navigate Covid-19's unchartered waters
Businesses across Limerick City and County are currently in unchartered waters due to the ongoing Covid-19 pandemic. Many are facing critical challenges, including temporary ceasing of trading, cash flow and financial difficulties, critical staff continuity options and an uncertain future.
The Local Enterprise Office (LEO) Limerick is there to support local businesses in addressing these challenges and help ensure they are in the strongest position possible in the face of this unprecedented and continuously evolving crisis.
The expert staff at LEO Limerick are there to advise and support any small business experiencing difficulties at this time. Business Advisors will offer a discreet one-to-one discussion by phone or other means to suit the business owner. Among the supports which can be accessed through LEO Limerick are cash flow supports and supports from Enterprise Ireland.
The MicroFinance Ireland Loan, where the maximum amount has doubled to €50,000 as an immediate measure to deal with the impact on micro-enterprises and can be processed through LEO.
Those experiencing cash flow difficulties need to open communication with their own bank also. All banks have announced they will offer flexibility to customers experiencing difficulties as a result of the Covid-19 virus and may be able to provide loan payment holidays or emergency working capital facilities.
Businesses may also be eligible for a Business Continuity Voucher through LEO Limerick. The initiative will provide advisory specialists in fields such as finance and HR to help develop a lean, robust business strategy as enterprises face an extended period of great uncertainty.
Business owners may now have time to explore new options for their business, take their business online or indeed develop new and innovative products or services for the future.
LEO Limerick will work with you and support with advice, guidance and there are various forms of Financial Assistance available. To discuss with a Business Advisor contact the LEO Office at 061 557499.
This is a very stressful time for small business owners and especially for employers, so we would like to remind people to mind their mental as well as physical health and to contact LEO Limerick and share the burden of making choices and decision making for their business at this difficult time.
LEO Limerick is a first stop shop to provide support and services to help start, grow and develop micro and small businesses.
Bernie Moloney, Head of Enterprise at LEO Limerick said: "I want to re-assure small business owners that it is 'business as usual' here at LEO Limerick, just without the physical face to face engagements. Now more than ever, LEO Limerick is there to support businesses.
We are continuing to offer advice and supports including one to one Mentor supports which can be so supportive to those who have to make some of those key decisions right now."
"While all upcoming group training events and face to face meetings have been postponed in the interest of public safety, Local Enterprise Office Limerick remains open to assist local businesses with any queries they may have during this difficult time. Our services will continue to run using the various technology platforms available".
Many other sources of funding supports, employment assistance and other government supports can be viewed on their website here.
For more stories about the Local Enterprise Office, click here.